All About Georgina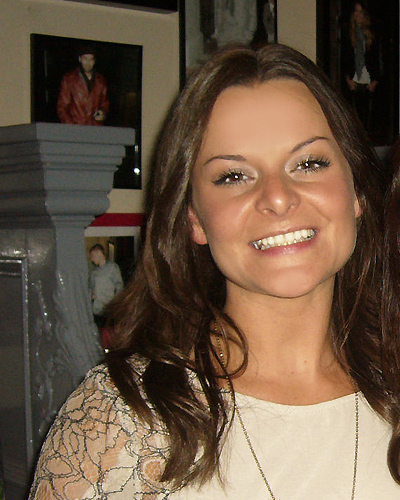 Georgina
Hi, I'm George and I'm the Design Manager at UK Tights, UK Swimwear and UK Lingerie. I studied Contemporary Textiles and Surface Pattern Design at university. I have a creative personality and I love all different types of design, but fashion and textiles are my favourite. I have worked here since 2011 so I would definitely consider myself to be a part of the furniture.

As the Design Manager it's my job to ensure that the website is nice to look at, in terms of imagery. I create the home page banners, edit and upload all the product imagery and design the weekly newsletters which we send out to our lovely customers. I also help Dawn with the buying and sourcing new brands.

One of the most hectic times in the office is Black Friday which (if you don't know) is a massive pre Christmas sale that happens on the Friday after the US celebrates thanksgiving. We all come into the office early and it's all hands on deck to get all the orders printed and dispatched. It's a great buzz and Dawn treats us all to bacon, sausage and egg sandwiches.

When I'm not at work I like to go into Manchester City Centre for a shop and some nice food. Manchester has such a broad range of restaurants and bars to choose from so I'm lucky it's only a 30 minute train ride away. When I'm not shopping or eating, I like to go running or for a workout at the gym. I also love to spend time walking my little dog Harry.