Black Tights, the Timeless Fashion Item
4 June 2010
Who would be without their Black Tights? I know I wouldn't! They are always popular, fashionable and elegant – and of course, they look great with everything. Black has never gone out of fashion, it won't anytime soon and with tights being our speciality, I decided to write about everything you need to know about finding the perfect pair of black tights.
I love choice, but there are so many different black tights on the market to choose from that it can become a bit overwhelming. Telling the difference between one pair of sheers and another, or opaques for that matter, isn't the easiest. My golden rule for finding what you need is always to go by brands.
My favourite brand of the moment is Falke – they offer the perfect mix of quality and choice at the right price. When customers ask "what's the best quality brand of hosiery you sell?" I always ask "what kind of hosiery do you need?" This is because every brand is specialised, and are great for different things.
Falke is one of the best brands I have encountered  – they concentrate entirely on quality, and although they do release some very good designs, they are always aware that you need plain sheer black tights, and you want them feeling and looking fantastic.
Here's a quick overview of some of our most popular black tights from Falke.
Falke Seidenglatt 15 is our best seller from this range and is specially made to give a glossy finish to the leg, perfect for pairing with over the knee skirts. These also come in 70 denier
Shelina 12 are also a glossy item, but not as glossy as the Seidenglatt, making them perfect for a subtler and more conservative work outfit. These come in a regular 12 denier, very good quality hipster version. A toeless version is also available.
And finally, Pure Matt 20, a totally non-glossy item that is probably something you have wanted to own for a while, but could never find one that was any good. They also come in a 50 denier version.
Of course, there are lots of other great brands to choose from and I love to give my readers choice and good advice of course!.  Max Mara, one of our newer brands, was of great interest to me when it was announced that UK Tights would be selling them online, EXCLUSIVELY! Max Mara is one of the biggest fashion designers in the world and features prominently in four fashion weeks.
With their legwear, Max Mara gives hosiery wearers something that other High Fashion names haven't, choice. Freno are 50 denier black tights, something that isn't seen so much from the larger fashion designers, that is exquisite to wear and is very popular right now.
Sheer tights form the core of Max Mara's range, they have four different plain, sheer tights designs already available. Each design is specialised for different purposes, such as the Gibus, a super sheer and super strong design. These are one of the most popular sheers we have available today, and even though they are 13 denier, they are highly durable and a pleasure to wear.
And its good news, almost all of the Max Mara hosiery comes in that most popular of colours, so you'll certainly not be short of black tights from this designer.
You May Also Like
28 June 2013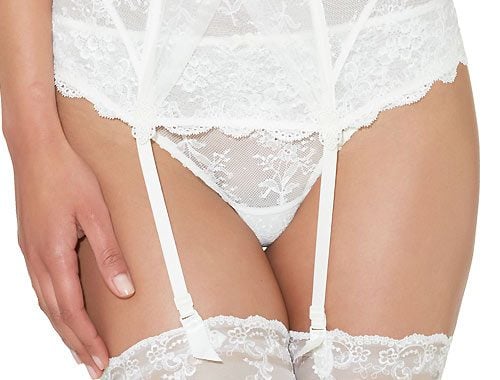 2 September 2011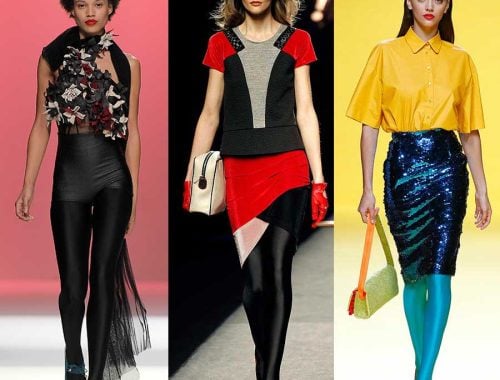 13 February 2018