Look Sensational with Coloured Tights
27 May 2010
Who'd have thought coloured tights would become so fashionable this year? They're really on trend now and every other request we get is for more and more different colours – it seems they're an all-year-round sensation!
I have to warn you; coloured hosiery is a difficult thing to pull off, "matching" and "complimenting" are my normal top tips for anything with brighter hues. This is the traditional view of bright and loud clothing, although, in a recent article in Esquire magazine, the word of the season was "clash!" No, not the 70's punk group –  clashing clothing! Apparently, bright pink tights or fluorescent green tights are absolutely fine and can now be worn without fear.
Use coloured tights as a simple way to spice up an outfit and if you decide to go all traffic lights this spring, Pamela Mann is the best brand to take a look at.
Or, if you DO want to go for 70's Punk chic, Pamela Mann Sculls are for you, florescent tights with little black skull-and-cross-bones all over the legs, rock on!
Pamela Mann Twickers are always a good choice for Rock 'n' Roll fashion; the stripes are perfect for reliving those old air-guitar days! Twickers have been popular for some time and the range of both full length and footless coloured tights makes this a versatile option for everything from daily wear, to party accessories.
If you're just looking for vivid colour however, The Oroblu All Colours are the perfect coloured tights for you. The 20 denier would be my first recommendation for summer, but then again, the average British weather forecast would make the 50 denier more appropriate. Both varieties come in a whole range of colours, so you'll never be short of choice, they are one of the best brands in production today with lost of five star customer reviews.
Even though we have already said a touch of clashing colour will do fine, there is a limit to how outrageous you can be while still looking good. So to help you out a little, I have included some tips for pulling off such a vivid look.
Either dazzling or subtle. Bright florescent colours or pastels, powders and pale shades. It's a bad idea to combine a shocking lime with powder blue, but mix that same green with fuchsia, or purple tights with a candyfloss pink and you'll be on to a winner.
Don't introduce too many colours, one for the top, one for the bottoms if you're not wearing a dress, and one for each accessory like a scarf, headdress, footwear etc. The point is to have contrasting colours, not as many colours as you can get on at once.
If you're wearing a patterned dress, the best accompaniment by far is plain hosiery in bright tones. The classic white summer dress has been popular since anyone can remember, but can easily be made that much more vivid with some patterned hosiery. Alternating is advised, and even a plain dress with plain tights looks fantastic, but avoid pattern-on-pattern. This is risky, unless the person who designed the dress also released some tights to go with them; you are going to clash (and not in the good way!).
Some people are more traditional when it comes to wearing contrasting clothes. If classic style is your choice look at ankle wear. Hudson has released a very popular purple Ankle Cuff this spring, but if you are still looking for dazzling shades, the Trasparenze Anachis would suit you better. These items are perfect for adding some flare to an outfit, but don't come too far up the leg, keeping their distance from your dress and keeping them from conflicting.  Something else you can try if you're not up to wear tights all summer is the Trasparenze Valentina, a fantastic sheer hold that keeps with our theme of colour, but doesn't go right up to the waist, making it perfect for a bright, fresh and fashion summer alternative to tights.
Well, I hope this has given you some useful information on how to use coloured tights to add some zest to your look this spring, and your legs will be sure to turn heads. Remember, anything that is loud, bright and colourful will do fine, just keep it tasteful, not too garish and you'll do fine. Now it's summer a bright shade or two can't go wrong, and as long as you pair the colours well, you'll look fantastic.
Bring on the sunshine!
You May Also Like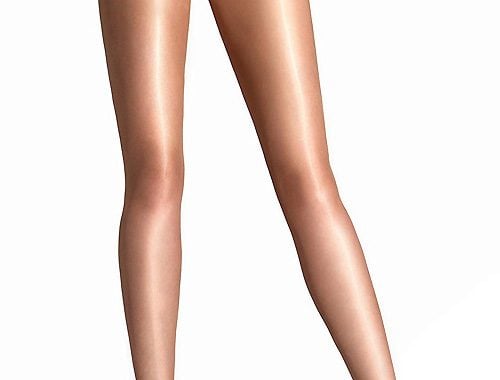 11 June 2020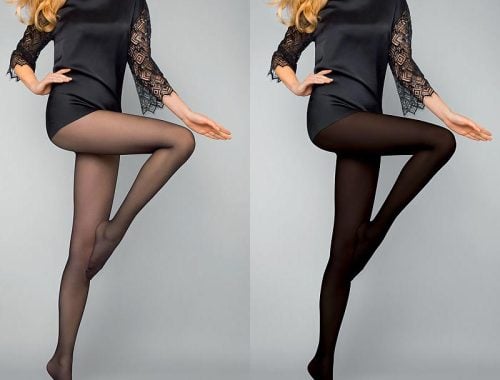 30 May 2022