Goldbergh, The New Name In Luxury Sportswear
12 April 2023
Goldbergh is easily one of the best names in sportswear and activewear. It is a very impressive brand and one of the most desirable in the world right now. Goldbergh is a range that is all about bringing style and quality at the same time. But who are Goldbergh exactly? What is it that they do and what do they specialise in? Let's take a look at their huge range of items. And maybe we can see what it is that has made Goldbergh so superb.
Who Are Goldbergh Exactly?
They are really best known for their stylish ski wear above anything else. But Goldbergh is all about more than just skiing. And it is about more than any one single sport too. They have items that are ideal for all sorts of sports. But we will cover their range and what it does in full a little later. The best part about Goldbergh is what happens after you have finished your workout. Goldbergh has some of the very best casual items for you to relax and recovery in. And that is on top of the workout clothes themselves.
What they do is sportswear and casual wear, and nothing else. Goldbergh doesn't make formal wear or technical clothing or anything that isn't athletic in purpose or in style. This means they can be laser focused on making the very best items in this category. Besides the task of making great sportswear, they also love high quality in their designs. The items from Goldbergh are premium, to be sure. But it is this concentration of quality that makes that the case. Goldbergh's clothing can easily justify the price tag. It boasts incredible quality and fit and comfort. And materials so good that they can wash and wash and still stay looking new.
How Did They Get Their Start?
Goldbergh is a young and impressive brand of clothing. It is one that has taken the accolade for easily one of the best and most stylish names in activewear and sportswear in the world. Goldbergh's headquarters are located in Amsterdam, in the Netherlands. This Dutch brand was founded in 2009 and are one of the youngest luxury swimwear brands of all sportswear right now. They started with two founders, the sportswear designer Lieke van den Berg, and the retailer Sandra Peet. With these two starting the brand, they have grown it carefully over the past few years into a powerhouse of production. They make items that are as high quality as the big name brands in outerwear, and are rivalling the best there is out there.
Goldbergh is one of the best names for style and quality in the realm of sportswear and particularly ski wear and ski fashion. But Goldbergh is about more than just skiing. They make items that are superb for running, yoga, athletics, boxing, weight training, hiking, and other outdoor activities. They have items for nearly anything. And Goldbergh has some of the very best casual items too. These are just some of what Goldbergh have to offer. And they have one of the most expansive ranges imaginable. But that is just their range, what about the qualities of the items? Goldbergh promotes luxury and quality at all times. Its collection is designed to give women the freedom to move with confidence in their sportswear. Whether you are taking on new heights in the snow or you are pushing past their limits in the gym.
What Can You Find In The Goldbergh Range?
Goldbergh makes some of the most gorgeous athletic fashion and sportswear on the planet, but let's take a look at their range and see what it is they do exactly. Goldbergh represents the pinnacle of sportswear fashion. They develop our designs through in-depth research. They are fast becoming a renowned brand in the outerwear and sportswear business thanks to the fact they create timeless design concepts. Goldbergh's sportswear collection is designed to give their fans maximal comfort and maximum performance at the same time. The activewear and accessories are the result of years of research, trial and error, and inspiration from the greatest names in the sports fashion world to create their collection of sportswear.
The Goldbergh range is a wonderfully innovative selection of gym clothes and accessories for women of all abilities. With a focus on not only on fashion, but on quality and durability.
What Kind Of Sports Are Goldbergh's Items Made For?
The sports that they make items for are numerous, including tennis, running, cycling, skiing and mountain biking. The Goldbergh range provides an ultimate combination of form and function to their clothes, resulting in modern sportswear. The range gives all women a luxurious way to exercise while retaining a high level of comfort, convenience and style.
Their incredible range of items is helping it skyrocket to the top of people's lists of best brand in its class. The Goldbergh range offers sportswear for pretty much all sports that is not a water sport. This means they have you covered, whether it is walking, running, tennis, skiing, cycling, weight training, martial arts, yoga, or outdoor activities. This includes clothing for the ladies who love to cycle in leggings and dress in the traditional sportswear.
If you are into sports like tennis, riding, swimming or cycling, you can add any piece from Goldbergh to your wardrobe. And what is more, they offer a great range of casual wear too, with t-shirts and joggers that are not meant for exercise, but are meant for a post-workout relaxation session at home. Goldbergh is fast becoming one of the most popular brands for sportswear in Europe. The collection offers an incredible range that suits nearly any woman and you are bound to find something you adore.
Is It All Workout And No Play?
Most certainly not. Rest and relaxation are every bit as important as the workout itself. So why not a comfy pair of jogging bottoms to wear throughout the day too? These are just some of what Goldbergh offer. They have one of the most expansive ranges imaginable. They cover any sport you can think of, and some non-sporting items too. Speaking of which, they have many new casual items like t-shirts and hats. These are every bit as high fashion as something else from their range. And of course they come with the signature Goldbergh quality too. Only these things are not specifically designed for wearing with a sport.
What About Accessories?
Goldbergh also carries a number of accessories, specifically bags. These are always a great and welcome addition to a sporting range. Mostly this is due to the need for a good gym bag. But not all of their bags range is about sporting items. They are also really great for other activities and jobs. Goldbergh have a number of tote bags and carry-alls too. Perfect for other activities than just a session at the gym. This brand really does think of everything. But worry not, they aren't one of those designers that are simply a jack of all trades. They are also very focused on what they do, and make sure to do it very well.
So How About We Give Goldbergh A Try?
They may be a smaller and newer Dutch brand, but it is not just their home country they can be found in. They are all over Europe, and with the power of the internet, they are expanding into amazing other venues too, and shipping internationally. Now, they are available right here at UK Tights. This is one of our newer ventures, activewear. This is uncharted territory that we aren't all that used too. But their range has proved a huge hit with those sporty types that want quality and style, and not just the same brands we are all used to.
So take a look at the Goldbergh sportwear range for yourself, and find something spectacular that you will absolutely love.
You May Also Like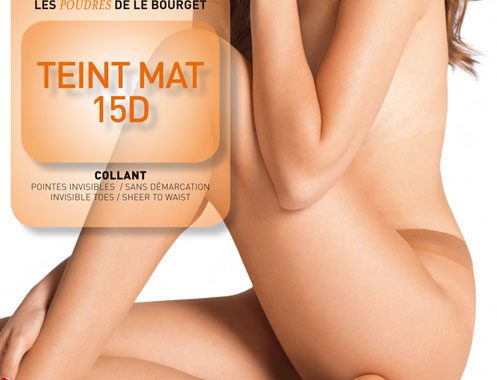 10 June 2011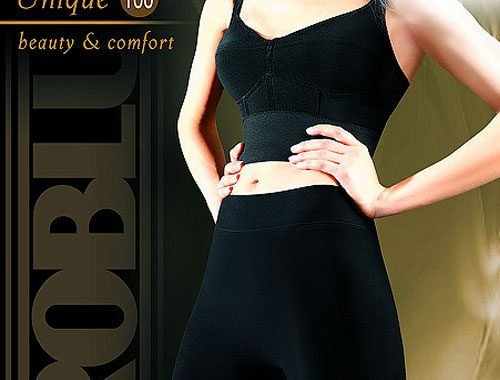 3 July 2013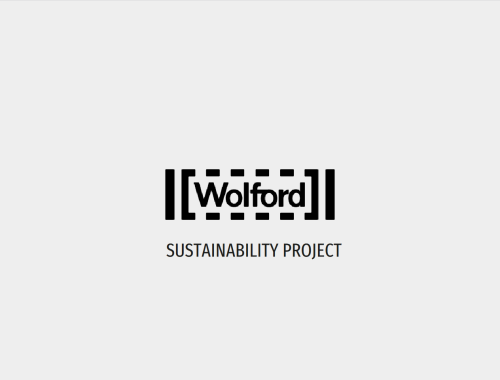 16 May 2023