Bridal Hold Ups, a Closer Look
5 September 2011
Charnos have been with us since the beginning. They were one of our very first brands and they've been a favourite ever since day one.
But one or two products in particular have never left our side. Charnos New Bridal Hold Ups are one of these and it's just the right time of year to bring them up.
As we said last week, September is the world's most popular month for weddings. This coming weekend, actually, is the most popular. If we happen to have guessed right, and you're is preparing for their trip down the aisle, you'll want to hear about Charnos.
Oh and if you're not, then feel free to spread the love.
Their always popular, always present bridal hold ups are a carefully perfected product that balances the elegant and the elaborate. The simple and the complex.
The product has a lace top, one of the most traditional elements of your wedding outfit, that's designed to be regal and expressive. It centres around flowers, one of the most popular kinds of lace. Even better for a wedding, since you'll be surrounded by floral arrangements anyway!
We like how Charnos go about their design process with items like these. Younger designers can sometimes fall over themselves finding the right shades and colours to include in their repertoire. Charnos know better. They've paired down they colours to just two, champagne and ivory.
Again, we mentioned last week that some of our office residents would never dream of wearing ivory. But a lot of people would prefer a more natural colour scheme.
If so, you'll want to check out champagne. It's an almost tanned version of a Caucasian skin tone, and is perfect if you want a more neutral look for your legs.
One last word on these bridal hold ups. Charnos have the lace, the colours and the quality covered. But one think that gives the game away is the name. New Bridal. These hold s have been part of their range for years, but they call them new because Charnos are never satisfied with standing still. They will always test their items to make them more elegant, more durable and more beautiful.
These bridal hold ups is everything that Charnos have learnt, culminating in one place. It's got the benefit of experience and the appeal of the most modern fashion leg wear.
There shall be a few more posts of this kind over the next few days, but if you're not getting married yourself, give this post to someone who is. It could just make their special day even better!
Tune in next time.
You May Also Like
12 September 2013
10 May 2012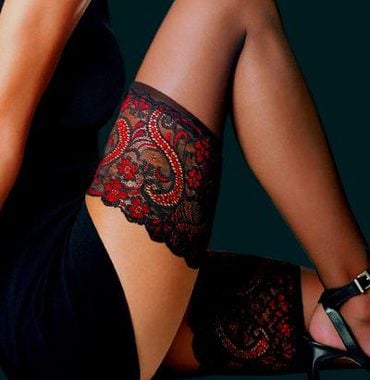 21 April 2015