Two Very Important Things We Learnt From Watching Stomp!
17 January 2011
Last Friday, I wrote about going to London and taking in some shows. I thought I would share one of them with you. I went to see Stomp! It's critically acclaimed, everyone raves about it and I decided to see what all the hype was about.
I've gotta say, you need to! I don't think I've ever seen a performance better put together, or funnier, in my life!
My last post talked about how dreadfully, frightfully important it was to do what you enjoy just for the kicks. Stomp tied in well with what I was trying to say. I almost wish I had held off on writing that post until now.
When I go to the theatre, I normally go to see the classics. Unconventional and "outside-of-the-box" I don't get. This weekend, what I saw wasn't a play, or a musical, it had no script and the it hinged on plastic bags and bin lids.
But I enjoyed every minute of it and when the cast took their bows, I didn't want to leave. Afterwards, I was strolling through Leicester Square, trying to put my finger on what made it so engaging. Here's what I came up with…
"Who's got the Revels?"
The post I wrote about having fun comes in here. I took my own advice, threw on some spiffy rags and enjoyed my evening. But you never enjoy nights out half as much as when you're with other people.
Part of having a good time is spending it with other people! When you next feel like dispensing with the seriousness, invite others to come along. If you're going out for the evening, and it's formal, find the outfit that makes you hesitate about wearing it, and then wear it! The people you're with will enjoy themselves more too! Remember, the journey of life is best spent with good company!
"Don't Be Shy Now!"
As a Blogger, good content is the key and you get to be able to spot the techniques for a good performance. In London, I spotted one straight away, something that makes all audiences stick around until curtains. They got everyone involved! All through the performance, the cast was keeping my eyes locked on the stage by getting me involved. Two of the characters spent the whole evening starting spontaneous duets with the audience. It's what made everything so engrossing.
I was hoping to take what I saw at The Ambassador's Theatre and put some of it in my Blog. No, I'm not doing any backflipping. But I did want to include my readers more and get an idea of what they wanted!
So I'd like to open up the floor to you. What would you like to read more of? In my New Years Resolution post, I promised a new direction for the Blog. If you have anything you'd love a post on, I'd love to hear about it. Or you send me an insane post title, like "Three Ways Knitted Hosiery Can Keep Your Garden Gnome-Free!" and I'll take it from there! The comments are the best place for this. Like I said at the start of 2011, everything we do this year has one goal in mind, making this a better Blog! Care to join us?
The Tenuous and Last Minute Recommendation
As I close this post, I'll leave a helpful suggestion so as to make the above drivel worth reading. After the show, I remember Tweeting a thought I had about dance tights. I remember asking myself if UK Tights sells anything for dancers and people who do a lot of physical exercise and movement. If you do anything like this, you might want to know about the product that arrived with us recently. We have tights that are made for adult dancers and tights that are made for children who dance. Or, if you just hate holes in your tights and what something more durable, here you go! Enjoy!
You May Also Like
28 April 2023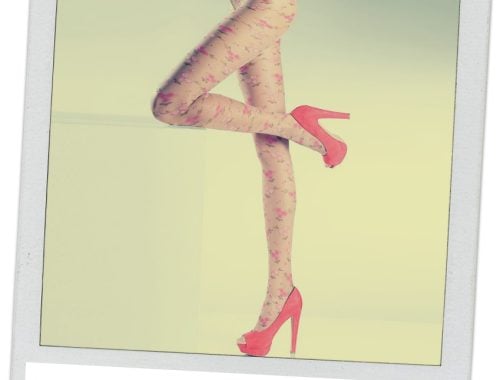 21 July 2015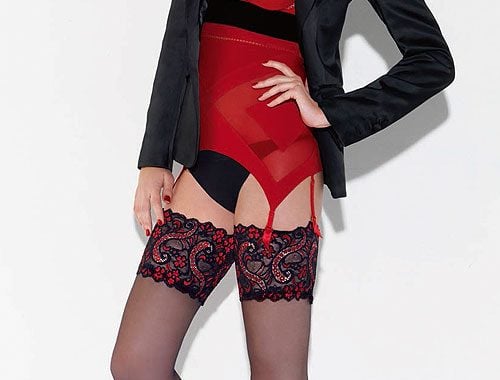 8 January 2015