Emeralds Are A Girl's Best Friend
13 January 2012
Yesterday we wrote about Oroblu turning modern fashion trends into traditions, and how unique their work is. But we missed something important about Lilian. The colour.
We talked about the wonderful blue briefly, but with navy coloured tights being as big as they have been recent, you'll need to know about some of the other wonderful dark blues our designers have been working on recently.
One item we are particularly impressed with this season has been Oroblu Emerald. A misleading name, but that's the only part of the design that's less than flawless.
Their design team seems to be comprised entirely of people producing colossal amounts of brilliant work, delivered in a timely, precise and astounding fashion.
Emerald is, as the discerning fashionista can tell from the above picture, isn't green at all. The blue is almost identical to the shade chosen for Lilian, the last pair of navy tights we reviewed. The great thing about this darker shade is how well it shows Oroblu for the luxury brand it is. These designs are rich and subtle and they're some of the best work Oroblu has turned out for evening wear.
The vertical stripes running down these navy tights are ruffles. We don't know about you, but we've never thought that ruffles like these were a modern fashion feature. We always saw these kinds of delicate bunches of material as something from the Classical age of style, something that Marie Antoinette might wear.
Oroblu, however, like to see those Classical tropes as an opportunity for something new, not an outdated fancy. It seems their philosophy is working well.
Oroblu is one those brands that just takes over all editorial space on our blog, dominates our Facebook page and crashes Twitter, but stuff like this deserves the attention. Considering the popularity of items like these, We might start a series on the best navy tights for the season.
If you'd like to be a part of that saga, just sign up for free to this blog and get your posts by email. You'll get a constant stream of magnificent fashion writing in your Inbox, but until the next post comes along, my advice is to take a look at Oroblu this season for all your formal, evening and ball gown needs.
With a design this beautiful transforming your outfit, it's safe to say that sometimes, emeralds are a girl's best friend.

You May Also Like
9 August 2021
11 January 2018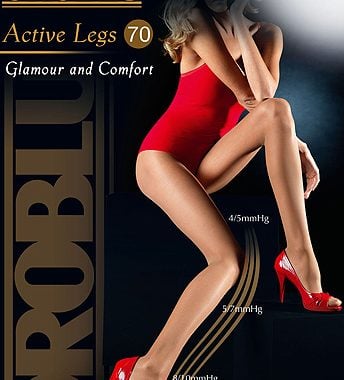 23 November 2009