Five Spooky Halloween Tights to say Boo
9 October 2018
Who else cannot wait for Halloween 2018? We cannot wait to say Boo in the coolest Halloween fancy dresses. We have our your fancy dresses ready for the witching hour, our home decorations all planned and, of course, the most important bit for hosiery fans: We haven't forgotten to stock up on spooky Halloween tights. Every year we add a few styles we love and 2018 Halloween couldn't be the exception. Ready to say Boo and scary on with your favourite pair of spooky Halloween Tights?
Say Boo and Scary on with Pretty Polly Halloween Tights!
Pretty Polly has created its first ever Halloween collection in 2018 and we are loving it! We know you have also lost it for these pretty spooky Halloween tights, as they've sold very well! These are the perfect Halloween tights to wear all day from the morning on the 31st October. You can hide your pumpkin print under a smart skirt or your trousers and show them only when you go out Trick-or-treating. You can either wear the amazing Halloween pumpkin tights above or, if you are thinking of going out a witch, wear these tights below with the curious cat.
Being suspender tights, these Pretty Polly tights have an interesting look. They are seductive (just like all suspender tights are, right?). Still, they aren't too suggestive for you to buy for your teenager daughter. If you love the look, you should definitely check out Pretty Polly Christmas tights, ready to buy at UK Tights. They have a similar look and, we have to say it, it's so hard to say No to a pair of tights with Rudolf's nose!
Pamela Mann has new Halloween styles, too!
Pamela Mann always releases a few new Halloween leg styles. These all over the print tights with witches flying on a full moon night are our favourite style, but not the only one. We love Pamela Mann's Dancing Skeletons Tights and these creepy-looking tights with stitches and blood prints. Ideal for a zombie Halloween outfit!
Leg Avenue's New 2018 Spooky Halloween Tights
Leg Avenue Halloween tights are a classic season after season. In fact, we keep some of the styles all year round, as many of them are perfect to wear with Gothic, punk or simply urban-like looks. Both of these tights would totally work with denim or leather clothes all year round, right?
Other Leg Avenue's spooky Halloween tights are Leg Avenue Sugar Skull Fishnet Tights, the Leg Avenue Vampire Bite Print Tights and the sparkly Leg Avenue Laughing Shimmer Skull Print Tights.
Tell us, what's your Halloween outfit this year like? What tights will you wear to match your outfit?
You May Also Like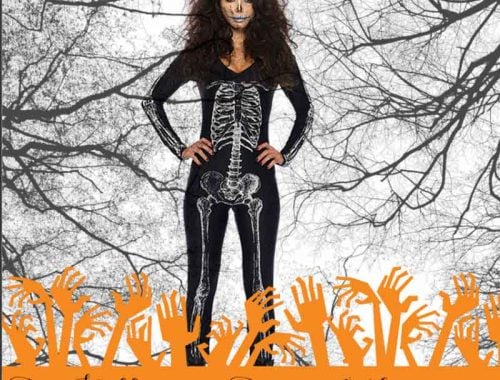 24 October 2017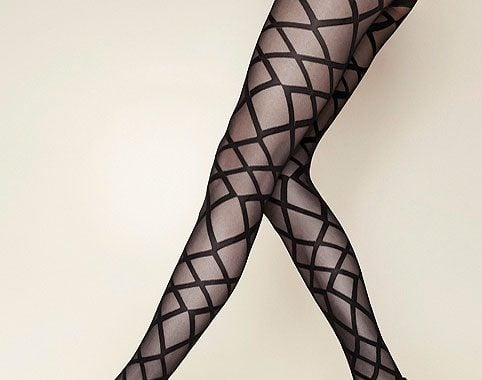 13 September 2011