What kind of Lingerie do Men Like?
5 October 2018
Some men really love lingerie. Plenty of them, don't really care. There's a third group of men who believe they don't particularly enjoy a beautiful lingerie set… until you find the right lingerie style that works for you and for them and they move to the first group, the lingerie-lovers team. What we've never come across is a man who dislikes lingerie. How could they?
It wasn't easy to find out what lingerie men like the most, as every man has different tastes. However, we've done our particular research and we have found some common styles men lose it for. These are some of the lingerie styles you can wear to turn your guy on.
Playing with a Bondage look
Many men won't admit it, but bondage-inspired looks are actually the kind of lingerie men like the most. If not for every day, maybe for a special occasion. Valentines? An anniversary? Maybe you can create your special occasions, no matter the date. The surprise effect always works in your favour. 
The Oh-So-Sexy Leather Look
The most popular fabric for bondage-inspired looks is leather, but, unfortunately, leather lingerie is usually a luxury many lingerie fans can't always afford. A faux leather lingerie piece is the perfect alternative. Not only faux leather is less expensive, but also can feel more comfortable. 
Faux leather look + Plunge neckline

String bodysuit + low back
You can find all sorts of leather lingerie, from the sexy leather look bodysuit you see over this picture to bras and basques with leather or faux leather panels and, even, some chemises and babydolls. 
Bondage has inspired some of the latest lingerie collections, so you can find loads of bras and briefs with racy strapped details, zips, harnesses and leather! 
Bondage is a trend in lingerie these days. Our favourite brands for bondage-inspired lingerie are Something Wicked, Leg Avenue, Bluebella, Dreamgirl and Mapale. Our collections go further than bras, bodysuits, etc. We stock mini dresses with chain wrist cuffs for those who want something racier and nipple covers (we have some heart shaped nipple covers!). 
Is Boudoir Lingerie a Men's favourite? 
Yes, it's true! Men love boudoir lingerie. We explained in a previous blog post what is boudoir and a little bit of its story, in case you don't know exactly what we're talking about.
We have to say, though, that bondage and boudoir are pretty much mixed these days, because bondage-like details, such as zips, multi-straps or buckles are a huge trend in lingerie at the moment. You can find these details in the main lingerie collections this week. Take the example of the Bluebella AW 2018 collection we just received. 
Floral lingerie is a style men like too!
Florals are not only for the women. Men also seem to have a taste for floral lace lingerie and floral embroideries. The reason? They are simply beautiful and feminine. Who wouldn't want to look feminine and seductive at the same time? 
Boudoir lingerie is not all about the bras and lingerie sets. Chemises and babydolls often include beautiful lace details, lavish see through and mesh panels to make you look your best. When you look beautiful, you feel beautiful. 
Read more: All the secrets to master the babydoll lingerie look
Valentine's all year round
Red is a colour that turns on men. That's something we cannot deny. We sell red lingerie all year round, the red lace lingerie sets being the most popular style so far. On the one hand, red looks amazing in all skin tones. On the other hand, red has always been considered the colour for passion. So, passionate women love wearing red lingerie and, of course, passionate men have a thing for red lingerie.
Nobody said you could only wear red lingerie on Valentines, but the weeks before the 14th February are the best to invest in good red lingerie, as it's when we have more availability. 
The Candid look of an Angel
Believe it or not, many men love the candid look of white lingerie and pastel-coloured lingerie. The girly look of purity. The forbidden fruit. This is a look many women love, too, so you should definitely give this a try. We have bras, briefs, bodysuits, basques and babydolls inspired in light colours, with a clean candid look. So it's all a matter of spending a few minutes scrolling through our options until you find the right style. 
What kind of lingerie do you like?
At the end of the day, what matters the most is finding the right lingerie for you. That kind of lingerie that makes you feel beautiful, sexy and self-confident. He's going to see that confidence and that's definitely going to turn him on. 
What kind of lingerie you like? What kind does your man like?
We always say that nothing feels sexier than a self-confidence person. So, we encourage you to try different lingerie styles to find which one suits you the best. When you are happy with the results, show him your look. If you love the look, chances are that he'll love it too.
Ask your man what lingerie he likes the most. You cannot get it wrong if you both are honest with each other. Don't be afraid to explore your tastes as a couple. His favourite style (and yours) may not even be in our list, but this doesn't mean you shouldn't give it a try.
And finally, share your secret tips with us in the comments or ask us any questions you may have about the kind of lingerie men like the most.
You May Also Like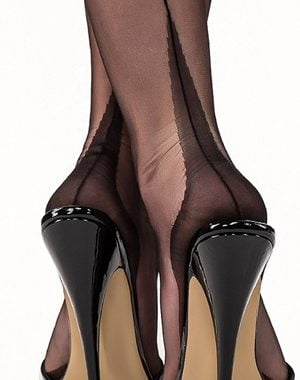 27 January 2021
14 September 2012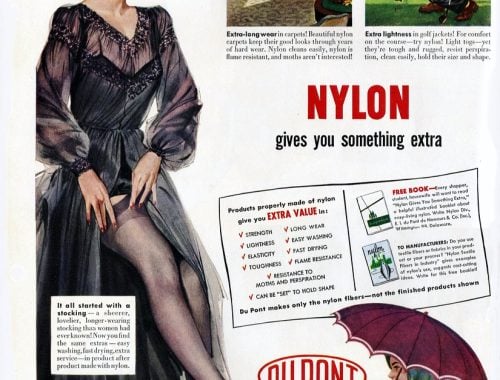 12 September 2023