Vintage seamed stockings: The ultimate brand
1 October 2018
We have a new brand of vintage seamed stockings and we couldn't love it any more if we tried! As you know, at UK Tights, we always bring you the best hosiery brands out there. We aren't new to the vintage leg look. Indeed, we are huge fans of vintage and retro stockings and tights. When we had a chance to take a close look to What Katie Did's vintage seamed stockings, though, we were amazed by them. We want to share with you some of our greatest What Katie Did leg styles so that you can see by yourself why we say that What Katie Did is the ultimate brand for vintage seamed stockings. 
What Katie Did, the Fashion Stockings from Portobello
At UK Tights, we love talking about other family business and we are always keen on stocking family-owned brands. What Katie Did's origin remind us to our own history. We both were founded by women, with the support of relatives and friends, of course.
Did you know everything started in London's Portobello?
That's right. Portobello was the location of What Katie Did's first store, after founder Katie Thomas saw an opportunity. Katie loved the look of vintage seamed stockings, but she was unable to find affordable styles for her. Hands-on, she started selling a few leg styles at the London Fetish Fair, then to create her own website and found her own label. From there, it was all a story of stockings and romance.
Catching up with the latest trends in hosiery
What Katie Did back seamed stockings have a vintage look and look back to the 1950's for inspiration, but, at the same time, it incorporates the latest trends in the hosiery and the lingerie world. Take the example of these lovely stockings in a champagne nude tone, with seam, band and ankle details in a trendy Mustard. You may or may not know it, but Mustard is one of the top colours in the 2018-19 season. So, here you have the perfect pair of vintage stockings to match your new outfit!
Other trendy colours you'd find in What Katie Did 2019's stockings collection, ready to buy at UK Tights, are the Turquoise, the Burgundy, the Emerald green and a range of pale colours, such as baby pink and baby blue.
Understanding the different tones of nude: 
Not all skins adapt well to champagne-kind of nudes, so What Katie Did stockings are also available in a flattering Nutmeg nude, which suits olived-tan skin tones. Being 15 denier, they adapt to a range of skin colours, as they feel like a second skin. Just like make-up for your legs! See below how well these stockings match tanned skins!
Vintage Stockings for Larger Sizes
What Katie Did has also adapted its wonderful styles to larger sizes. These stockings above, for instance, fit thighs up to 36 inches. They feel gorgeous on curvy women! Best thing? All stockings prices start from as little as £9.99 (even in the curvy sizes!).
What if you aren't a stockings person? No worries. We also stock a few What Katie Did tights with lovely back seams and polka dot details.
You May Also Like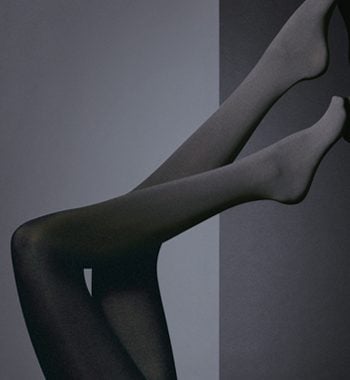 4 June 2010