The Secret Power of Babydoll Lingerie
20 September 2018
Gypsy Rose Lee, (Rose Louise Hovick) was one of the most famous and successful striptease artists of all time. She did not take to it naturally at first but it was due to her shyness that she shot to stardom. Throughout her career, she continued to perform sell-out shows night after night the world over but never actually appeared fully naked. Rose peeled off layers of beautiful women's clothes revealing sexy underwear a little at a time but never revealed all. So if her audience knew that they would never get to see her naked, what was it that kept them coming back in droves?
It was not what Rose revealed but the sensual and clever way in which she concealed herself not just with sexy lingerie but her clever use of props that drove her fans so wild! It is this power that babydoll lingerie has. How? Read on.
"Make 'em beg for more – and then don't give it to them!" Gypsy Rose Lee
Harness The Secret Of The Sexiest Woman In The World
Rose's secret weapon was to never fully reveal herself and keep them wanting more! You can easily harness the power of Gypsy Rose Lee in your very own bedroom. Showing off your silhouette rather than your full naked body will make you appear more sensual and desirable. A sexy babydoll underwear set is perfect for this and they come in a variety of styles.
Typically, a babydoll lingerie set comprises a short dress and a pair of matching knickers. The most common style of babydoll dress is like a bra top with a loose-fitting, see-through skirt which drapes down elegantly from the band. The knickers can be anything from a tiny g string to a pair of sexy Brazilian briefs or matching french knickers.
We share with you a few of our favourites.
Classy Diamante Detail
Even if you're not quite in the mood, the luxuriously soft mesh and subtle diamante detail of this babydoll set will instantly transform you into a sensuous starlet! The diamante detail on the cups and thong of this lingerie set add just the perfect amount of bling to be classy rather than brassy.
Pure White Polka Dots
This pretty babydoll in white polka dot mesh looks so innocent yet so alluring! The front split detail reveals the cutest white mesh thong. This set will just keep you covered enough fire the imagination but is revealing enough to tantalise.
Ravishing In Red
Banish those confidence issues from the bedroom and bring some Las Vegas-style bling to your boudoir! The diamante detail on the cups draws the eyes upward, perfect if you are feeling conscious about your lower half.  Unlike the three styles above, this babydoll dress is not seethrough. The front slit detail allows you to flash as much flesh as you dare.
Sheer French Luxury
This sheer, black babydoll from Aubade will wrap you up in French luxury. The black frill just covers the breasts enough to drive your partner wild with desire!
Whether you like your babydoll sets sheer or satin, pleated or plain, with bows or silk ties, we have one to suit your style. What's your favourite? Check out our latest chemises and babydolls here.
You May Also Like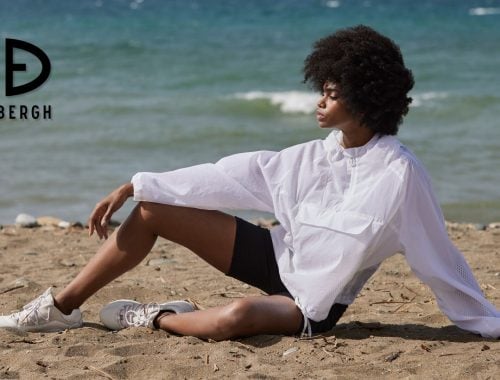 12 April 2023
3 June 2013
7 November 2012