A Lingerie Q&A
22 February 2019
Are you new to the lingerie world? You may have so many questions, don't you? Don't worry! At UK Lingerie, we have realised many people would like to know more about lingerie. How to choose it, how to buy lingerie, how to care for your bras and intimates, etc. Do you have any lingerie questions you need help with? Here you have the most frequent lingerie questions answered. We intend to include any enquires you have, so, please, share our Lingerie Q&A with your contacts and don't be afraid to comment!
What is lingerie?
Lingerie is a category of clothing, which usually includes undergarments. While underwear and undies seems to be gender-neutral, lingerie is a term traditionally linked to women's undergarments. The origin of the term lingerie is French. The word is taken from the French linge, which means linen. The word was first used in English in 1922.
Lingerie is generally made of fine and lightweight fabrics, such as silk, satin, chiffon and, more recently, Lycra and, even, cotton. Women's lingerie is often decorated with lace, mesh panels and bows. While bras, briefs and corsets were once understood as a practical garment, lingerie has evolved into something you can wear for pleasure, too. You watch a video and read more about how lingerie trends evolve here.
Different types of lingerie
Bras
Bras and briefs are the most common lingerie choices. We have hundreds of bras, to match every woman's shape, size and, of course, taste. There's so much choice! It may seem like it's always been there, but indeed, the bra has only been 'a thing' since the twenty century. Can you believe it?
What are the most common types of bras?
Underwired/non-wired bras
Padded/push-up/non-padded (also called soft cup) bras
Full cup/half cup (or demi cup) bras
Bandeau (or strapless) bras
T-Shirt bras
Bralette, or linen bra
Briefs:
Many people refer to briefs as bottoms, knickers or pants.
Most common types of briefs:
Maxi brief
Regular brief, also called Italian brief or bikini brief
Thong brief or G-string brief
Brazilian brief
Shorty
Boxer brief
Corsets and basques
Corsets, bustiers and basques have been in fashion for longer than bras, even though these days they are the kind of lingerie styles you only wear because it's pretty.
Well, except if you are wearing a bridal corset or you wear your basque as outwear (e.g. paired with jeans). Bustiers are longlined bras. If they go all the way down your hips, it's called basques. Corsets only support the waist, but you still need to wear your own bra.
Garter belts and suspender belts
Only to be worn along with suspenders and stockings. Read our post here for tips to rock your suspender look.
Camisoles
Camisoles, Baby-dolls, and even, chemises, are in between lingerie and nightwear. You can wear them as a second layer under a dress, or to look sexy for your other one or yourself.
Have we forgotten any? We have an amazing lingerie glossary you can check to learn the meaning of every lingerie-related word you can think of. It includes a few dozen terms you may need help with, such as types of cups, fabrics or, even all the parts of a bra.
Is nightwear a type of lingerie?
Many people include nightwear and, even, sleepwear as part of the definition of lingerie. The question is: what is the purpose of your nightwear? Are you wearing it to sleep? Then, we believe, it's not lingerie but sleepwear. What do you think? Do you understand nightwear as a type of lingerie?
A guide to choose lingerie:
Comfort Vs Beauty
How do choose your lingerie? Do you look for comfortable lingerie? Or, instead, try to find beautiful lingerie that, of course, has a good fitting? Unfortunately, women sometimes buy the wrong lingerie styles (and the wrong back and cup size, even) only because the lingerie set is too pretty. Even if it doesn't fit. After all, who's never bought some high heels you had a crush on, only to find out they were too high (or too painful) to walk?
Nowadays, though, most women prefer to buy good-fitting lingerie, so comfort is a key factor in choosing lingerie. Furthermore, these days you can find gorgeous good-fitting lingerie. Remember this: in lingerie, quality is better than quantity.
Getting fitted: In store or at home?
Have you ever wondered where is the best place to buy lingerie? Online or offline? The pros of buying lingerie online are a greater offer, in terms of sizes, but also in styles and colours, as well as an uncomplicated process: Pick the style, pick the size, pick the colour, add to basket, pay, done! Who wants to wander around a store looking for some extra bras while everyone looks around you at your bra? Not to forget all the queue up for a fitting room and for a cashier.
The same thing happens for fitting. Who hasn't been measured in one size and given a bra size, only to go to a different place and been given a totally different figure? Better try at home. Ask your partner or a friend to help you with the measuring tape and follow our fitting guide. It's really a very simple process, once you learn how to do it. Believe us, once you've found your actual bra size, you'll give advice to all your friends about bra fitting.
How to wear lingerie?
Research has shown that around 60% of women in the UK wear the wrong size of bra. Did you know that? So, first things first, make yourself a favour and spend a couple of minutes checking out how a bra should fit. Wearing the wrong size of bra causes backache, neck pain and discomfort.
To match or not to match tops and bottoms
The eternal question: To match or not to match your tops and bottoms. If colour-matching lingerie is something you really care for, you should probably buy at least two briefs for each bra you buy. The reason is simple: you wash your briefs often than your bra.
Sometimes it isn't possible to colour match your lingerie (eg. if you have to wear a particular bra with a dress or a shaping bra). It isn't the end of the world. It happens to all of us. Somehow, though, it feels better when all your lingerie matches. Right?
Lingerie is the recipe for happiness
Wearing pretty lingerie can make you happy. Did you know it? It boosts your own mood and your partners, too. When you feel beautiful in lingerie, you forget about body issues and magic happens. Women who love wearing lingerie often feel less insecure about their body.
What's the point of wearing sexy lingerie if it's going to end up taking off? you may say. Well, it's all about self-image, but also about fashion. If you are into fashion and you want to learn more about what lingerie styles are hot this season, you can get yourself a cuppa and check out our posts about fashion lingerie and nightwear.
Do men wear lingerie?
Well, generally they do! We wrote a post here about what lingerie styles men like and many men actually wear lingerie. Women are a big part of the market, but it's now opening to men, too. Many companies actually now design gender-neutral lingerie.
What colour of lingerie is best for my skin?
We don't think you should wear a particular colour of lingerie only because your skin is paler or darker. Light nude colours aren't obviously the best option for women of darker skin tones looking for a natural colour to wear under a white top, for instance.
Apart from that, we believe this is a matter of personal taste. Some people love white and pale coloured lingerie sets. Others only wear black lingerie.
For instance, some ginger women avoid read at all costs, while others embrace it. What colour of lingerie do you like the most?
Lingerie Care: Quality Vs Quantity
How to wash lingerie
How you treat your lingerie influences how long it will last. As we explain in this blog post with lingerie care tips, you should always try to hand-wash your lingerie with neutral soap or lingerie wash. If this isn't possible, wash your lingerie in a lingerie bag and the delicates washing programme. Never ever put your precious lingerie in a tumble dryer.
Designer lingerie lasts longer… and fits better!
When your designer lingerie is cared for, it lasts longer than budget brands. Becoming a lingerie designer isn't easy. When you buy an expensive bra, you are paying extra for the work of the designer, but also for the research behind that design (to find out the best fit) and, of course, the materials. You wouldn't expect to pay the same for a satin chemise and a silk chemise, right? Then don't assume that all bras are the same.
What are the top lingerie names?
We work with many brands of lingerie and nightwear. Here you have a selection of our favourite brands:
Now it's your turn. Do you have more questions? Leave us a comment and we will try our best to answer any doubts you may have.
You May Also Like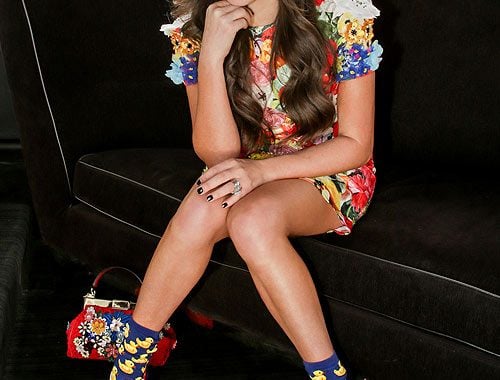 27 June 2018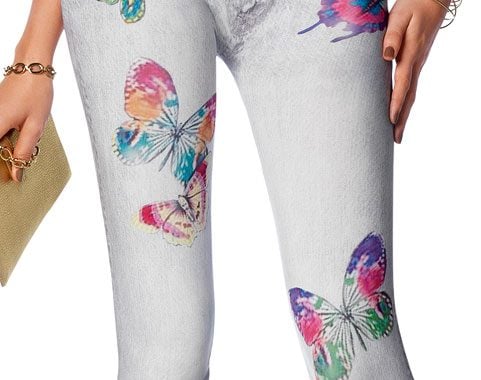 15 February 2012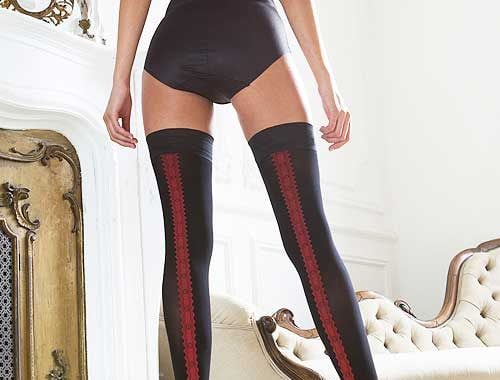 13 May 2010