Support Vs Compression Tights: Do you know the difference?
11 February 2019

When we hear the words 'leg support hosiery' and 'compression hosiery' we often think of the more mature lady who needs to keep her legs covered and needs to wear this kind of hosiery because of varicose veins and blood circulation issues. Are compression tights and stockings really only for those with an actual health issue? Should you be thinking of wearing leg support hosiery as well? Keep reading to find out what's the difference between support and compression tights.
Who can wear compression tights?
Traditionally, compression tights have been considered a garment for older women with health issues. This is not actually the case anymore. Ladies of all ages and walks of life wear leg support these days. Men as well. Indeed, it's been clinically proven that support tights help you in many ways.
For example, if you are in a job where you are standing a lot, such as a hairdresser, cabin crew, nurse, bartender, shop assistant, etc., it's very important to wear support hosiery. Your leg support hosiery can help with the circulation of blood around your legs and, at the same time, it can prevent blood from pooling at the ankles.
Younger people also wear support hosiery
This kind of hosiery is now much nicer to wear and is targeted at a younger public, who have a busy lifestyle, normally balancing work and family. If you have recently shopped for activewear, you must have also noticed compression is a trend in sportswear, too.
How does it feel to wear support hosiery?
When you wear support hosiery, your legs feel so much better. Almost lighter. They are not as tired and, towards the end of the day, you have a feeling of general wellbeing that you don't have if you wear regular hosiery.
The only disadvantage of wearing tights with support that we can think of is the process of putting on the tights. If you have started to wear support tights only recently you surely remember how weird it feels the first time to try to put on some tights with support. The fabric, somehow, seems stronger than usual.
It's normal to need a couple more minutes than usual to get these done. They sometimes feel like they won't expand enough. Don't panic. It won't take you long to get used to putting them on and off. On the positive side, when you get the right size, they'll stay in place all day long.
What's the difference between Support and Compression Tights?
Many people don't know that support legwear is not to be confused with compression legwear. Support hosiery gives gentle support all the way up the leg. It usually helps to massage the legs but does not compress the legs in different places which is what compression legwear does. Paragraph
Normally, compression legwear has a tighter compression at the ankle and moves up the leg, gradually getting less and less compression, the higher it goes, until you reach the top of the leg when there is no compression at all.
Hosiery manufacturers don't make it so easy…
Support hosiery is designed to help you feel less fatigued and your legs should not ache and throb at the end of the day. Still, many hosiery manufacturers prefer the word support to compression, because of that association we talked before between these type of products and older generations. So, you'll often read about support tights with gradual compression in your tights packages.
This is a decision many manufacturers took to launch their products to the younger public, so, even if it may lead to confusion if it gets younger people forgetting about preconceptions, it isn't a bad move.
Last but not least, don't get it mixed up with shaping hosiery, this is, hosiery with a control top, push-up effect, etc. Ever since we bought our post about shaping and support tights, a few people have told us how helpful you found this guide.
Why don't you take a look at our amazing collection of tights with compression and support? And remember, if you need further advice about leg support hosiery, feel free to contact our customer service team.

You May Also Like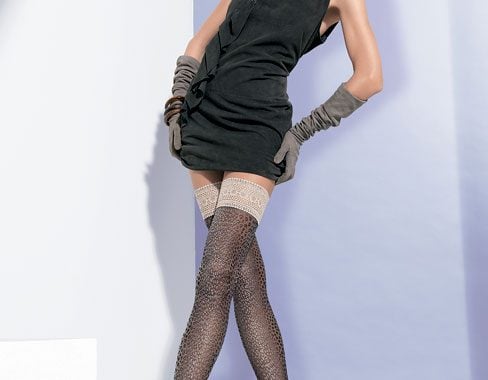 30 March 2012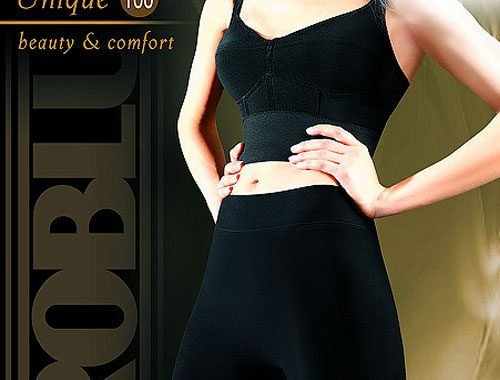 3 July 2013
23 August 2013