Valentine's day: Sexiest Red Aubade Lingerie Sets
1 February 2019
Are you one of those couples who celebrate Valentine's day as a big day in the calendar? Do you and your loved one celebrate Saint Valentine's day with a whole day only for yourselves? Many couples celebrate going out on a Valentine's day date. Others don't do anything special but love treating their other half with Valentine's gifts. Whatever way you are celebrating Valentine's day 2020, we are here to talk about the one and only Valentine's day tradition: Wearing sexy red lingerie.
French luxury lingerie brand Aubade has the greatest sexy red lingerie for Valentine's day 2020. You should take a look at Aubade's sexy red underwear, even if you are not a fan of celebrating the 14th of February. These are seriously hot!
Aubade Soleil Nocturne collection:
Red is the most traditional colour for lingerie and this year we wanted to show you that, sometimes, it's OK to go for the traditional. We have done Valentine's day lists of gift ideas in the past up to £50 and up to £150, but this time we want to talk about the amazing sexy red lingerie in Aubade Spring Summer Preview collection. The Aubade Soleil Nocturne range has arrived just in time for Valentine's day.
Aubade Soleil Nocturne Basque
Basques, corsets and bustiers feel very flattering and sexy. We know they aren't the most practical lingerie styles, but who wants to go for practical on Valentine's day? Particularly when you have so much choice. The Aubade Soleil Nocturne Basque feels absolutely gorgeous and flattering. It's one of those unique pieces of lingerie you instantly love.
When we saw Aubade's collections ahead of Valentine's day we soon realised we'd be taking all the styles with us. How come we couldn't when they are all so beautiful? Take the example of the Aubade Soleil Nocturne lingerie range. Has it ever happened to you that you see a bra and you feel like you have to touch it and feel it in your skin? That's exactly what happened to us when we saw these little beauties.
Aubade Soleil Nocturne Triangle Bralette
Do you remember we said bralettes were hot last season? They are of course a top trend in 2020, too. They are just perfect for the smaller cups, as they feel flattering and sexy. If you feel like you need a little bit extra support, you should definitely check out the half cup version of this elegant lingerie collection right below.
Aubade Soleil Nocturne Half Cup Bra
This is the last style in the Aubade Soleil Nocturne collection and one of the best for those of you who are after a good underwired bra. Feeling sexy is the first and foremost step for a successful Valentine's day outfit. We can guarantee that this half cup bra will make you feel like a goddess.
What other Aubade styles are we loving for Valentine's day 2020?
Aubade Reve Eveille Half Cup Bra
You must have noticed floral embroidery is hot these days. You can find this beautiful fabric decoration on dresses, bags, tops, shoes and, now, also in lingerie. Unlike other floral embroidered bras, the floral pattern in the Aubade Reve Eveille collection doesn't only feel like a decorative motif, but rather like the centre of this design. There lovely red flowers steal all the attention. They have a magical effect. Can you notice it, too?
Aubade A L'Amour Darling Rouge Half Cup Bra
The Aubade A L' Amour range is well known within our readers, as it's one of our favourite styles for brides. We know stock this style in a dreaming red, ideal for Valentine's day and, to be fair, any other day. Because, after all, the best one can do is celebrating any day as if it was Valentine's day.
Do you need extra inspiration? Don't forget to check out our Valentine's Day 2020 Selection. We add new styles every week.
You May Also Like
3 September 2015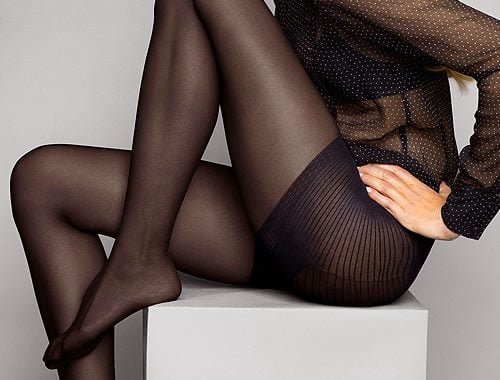 23 September 2023