The Valentines Lingerie Gift List: Under £50
23 January 2018
Oh, Saint Valentine's day! The day of the year to celebrate with your other one… or to do just what you do any other day of the year. Are you one of those people who celebrate it or, on the contrary, one of those others who can't stand it? We're in the first group, sorry! We just can't help it; we love Valentine's lingerie too much!
How much should I spend on Saint Valentines?
This is a tricky question. You may want to wear a nice outfit, you may go out for a romantic dinner or cooking something special for a meal at home. That's a few pounds gone already and we still haven't had into account the gift. If you haven't still recovered from all the expenses of Christmas and the January sales, this can be an issue. At UK Lingerie we have it all covered. We've created this easy Under £50's Valentines Lingerie Gift List with lovely styles to inspire you. Ready?
As soon as we knew this Aubade lace body was available in red, we went all crazy about it. We previously stocked it in black, but the red version is as stunning as the black one. Available in sizes 8 to 16, it's the ultimate elegance and glamour. It's lace, but a stretchy lace, which means it will adapt to your curves to make you look even sexier. Who can dislike that halter neck ribbon detail? Surely not us!
Our little fashion tip: Wear the lace bodysuit as outwear under a crossed blazer or an elegant shirt. 
Strapped lingerie is one of the top trends of the moment and Pour Moi has become the No.1 brand for strapped lingerie. From high-waisted briefs to bodysuits, straps are part of some of Pour Moi's sexiest lingerie styles. Our favourite collection, and one of our bestsellers, too, is the Pour Moi Contradiction Strapped range. Right before Christmas, we received new versions of the Contradiction Strapped Bra in Scarlet red with matching briefs (£12 for the thong, £16 the high brief) and matching suspender belt (£20). The best? It's ideal for larger cup sizes, as the bra on the picture above is available in cup sizes B to G!
A good Valentines lingerie gift list is about red lingerie, but, hey, red isn't compulsory. You can try other colours, of course. Navy lingerie is super hot this season and there's nothing like good classic black lingerie. We wanted to stay with Valentine's classics, though. After all, is there a better excuse than Saint Valentine's day to buy beautiful red lingerie? It doesn't even have to be lingerie. We have beautiful nightwear to celebrate love. This cute Promise chemise with matching thong (£48) is one of our favourites.
Every time we preview Pour Moi's collections we wonder how on Earth they manage to create such stunning styles season after season. Truth is that any of the Pour Moi lingerie collections we currently stock would be ideal for Valentine's day… or any other day of the year! Pour Moi is the name when looking for affordable seductive lingerie. That lovely bra in the picture above is the Pour Moi Hook Up (£26) and you have briefs to match it from £14 and, even, a matching suspender belt, if you want to finish the look with sexy stockings.
Do you want extra inspiration? Check out our Valentine's lingerie selection or take a quick look at our Guide
You May Also Like
6 August 2009
3 June 2013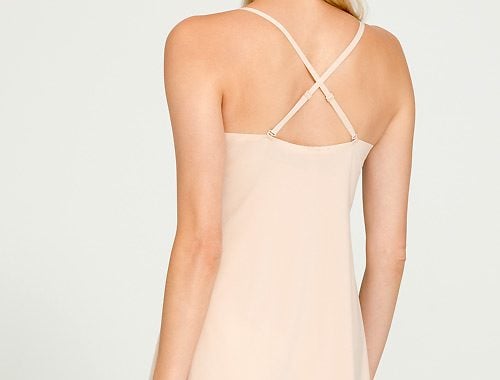 28 June 2022