What Shock Absorber Sports Bra Do You Need?
12 January 2018
How many of you have decided to hit the gym in January? After the New Year, many of us decide it's time to get fit. Some people take it more serious than others, that's true. However, we love the idea of starting a new year with renewed energy. Many of you will be looking for new activewear, now that all the food (and party!) excesses of the Christmas holidays are over. If you haven't hit the gym a while, you may be thinking it's time to invest in a sports bra.
But not any bra; a proper one, we mean. A Shock Absorber sports bra. The kind of sports bra that supports you when you run, feels comfy when you do yoga, etc. Yes, you are probably guessing it as you read. Every sport, or rather, every level of intensity, needs of a particular type of bra. If you are keen on sports, this may seem too simple or obvious to you, but you'd be surprised at the high number of women who don't wear the right sports bra when exercising.
Why don't we start with the No.1 bra in the United Kingdom?
Did you know Shock Absorber Sports Bras are the No.1 choice in the UK? (Souce: Kantar World Panel 2016). They have been endorsed by a large number of specialists and awarded at The 2017 Running Awards for their latest achievements. These rewards come after their work with the University of Portsmouth, which tested the performance of Shock Absorber's products and fabrics. Thanks to their research, we know that wearing the Award-winning Shock Absorber Run Bra (the one in the picture above) can reduce breast bounce by 78% (which, by the way, is twice as much as a normal bra). Impressive, right?
The Run Bra is available in purple this season, to match with these Shock Absorber leggings (Aren't they gorgeous?) and sizes 34-28 B to E. As always when buying a sports bra, buying a larger back size than your usual for regular bras seems like a good idea. Do I need a Shock Absorber Run Bra? Yes, if you're running, you definitely need one of these! Let's go through some of the great features in this Shock Absorber Sports Bra:
High level of support (high impact bra)
wide padded non-slip straps
soft seamless inner lining
non-rub hook and eye
Dry Action System high-performance fabric that absorbs moisture.
A Multi-Sports High Impact Bra:
Are you into Crossfit, cross training, BMF…? Then you'll better go for a multisport bra, which offers a very similar level of support to the Run bra, with a different cup shape and back. This Shock Absorber sports bra is ideal for dancing, cycling, aerobics, horse riding, hockey, netball, any racket sports and, of course, running.
Do I need the Run bra or the Multi-Sports bra?
If you are training for a marathon or a half marathon, we'd suggest you get yourself the Shock Absorber Run bra. If you're running a 5K or you're doing running as part of other activities, the Shock Absorber Multi Sports bra is a perfect choice.
A Shock Absorber's Medium Impact Bra: 
Do you think a zipped sports bra isn't comfortable? Think again! The Shock Absorber Active Zipped Plunge Bra feels super comfortable and very convenient, too. Unlike the previous bras we've seen, this is designed for medium intensity activities. This is cycling, yoga, floorwork, martial arts, etc. With a breathable power mesh panel and anti-moisture performance fabric, this bra provides a great comfort. Besides, it's racerback, without any fastenings. Just what you need in the floorwork! The Zipped Plunge bra provides freedom of movement, but it makes sure the zip doesn't move and stays in its place with a safety hook. Better safe than sorry!
Now that you know what Shock Absorber Sports Bra do you need for every activity, is there anything else you'd like to know? Contact our customer service for further questions or leave them in the comments below and we'll come back to you. You'll also find more information in our Shock Absorber shop.
You May Also Like
11 October 2011
16 October 2015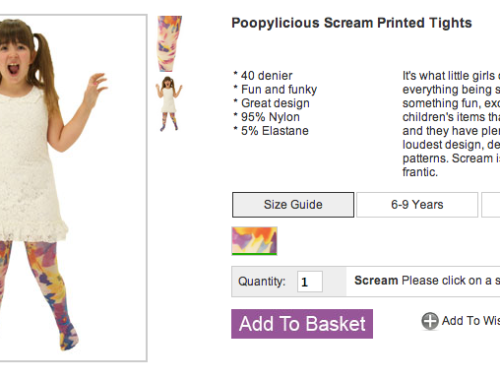 7 October 2013