Empreinte – The Best Of French Lingerie
9 September 2020
Empreinte is one of the most exciting brands in our whole family of lingerie designers. They are the French lingerie designer that isn't your typical French lingerie designer. They are truly emblematic of what makes clothing from the most fantastic fashion nation on Earth is capable of, but they are also something of a unique brand and a black sheep to fashion's mainstream. So what is the source of this paradox exactly? Let's take a closer look at their brand, and see what they are all about.
Empreinte's History
Empreinte is an exciting brand. They were founded in Brittany, France, in 1946 and that gives them an outstanding pedigree to boast of. Interestingly, they begin in Brittany, not Paris. Now, not all designers come to form the four great fashion capitals. But it is rare to see such highly regarded names from a rural area. Empreinte was one of many names that emerged in the 1940s in France, a time when many were returning from war and had to start a new life for themselves, building new businesses with a renewed sense of what was possible. Empreinte is one of those companies, with nearly eight decades of experience and tonnes of creativity, they are one of the most vigorous and exciting hidden gems in lingerie. But now onto what makes them so unique and different.
Empreinte's Unique Niche
A designer of this seniority has so much experience to offer and often makes the most beautiful lingerie around. But here is the curious part about Empreinte, they also make items for bigger busts and bras for curvy women. A combination of French high fashion and plus-sized lingerie is not a sentence that many would have imagined ever hearing, but here it is. This is the secret to Empreinte's impressive range, bringing the stunning beauty of French lingerie to women who love it just as much but haven't been able to find much of previously.
So, if you want a brand that is all about blending comfort and fit with beautiful and feminine designs, there are few designers we would recommend more than Empreinte. Curvy girls that love high-end French fashion is Empreinte's audience. If that is you, then you have just found your new favourite lingerie brand.
You May Also Like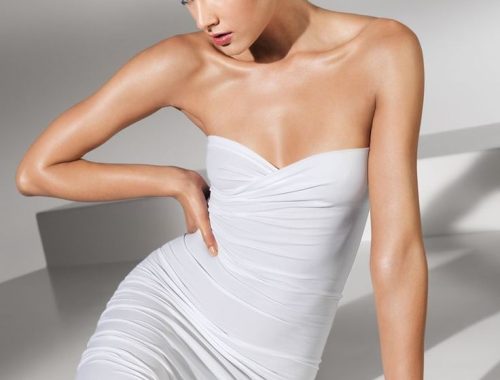 20 October 2014
21 August 2012