Winter Tights Explained: What to Wear to Cope with Cold Weather
11 January 2018
How cold is winter being at your place? Do you get so much snow? Many of our customers contact us around these days asking for advice about the best winter tights, stockings and hold ups. Nobody likes suffering from cold feet and toes, so we thought it was about the time that we talk about the best tights to cope with cold weather. If you live in a very cold place or you're going away on a ski trip, this is a post you wouldn't want to miss.
Should I wear thermal tights?
You can certainly tell Germany, the ITEM m6 comes from, has cold winters! We can't recommend enough ITEM m6's range of cosy tights. You have to think of them as an investment, as they're worth every penny spent on them. But, what's the best style? The 'Cotton Feel' Tights? The 'Beauty' Tights? For us, the ITEM m6 Cosy Winter Tights in the picture above are the most complete of its styles. With micro-circulation and an innovative technology, these 100 denier tights work as an insulating layer, keeping your legs protected from extreme weather.
Aren't Wool tights a better option?
We can't tell if wool tights are the best option for winter, but they undoubtedly are one of the best options out there. As we explained earlier, these days there are new materials helping your body keep its natural heat. However, many customers have told us they prefer natural fibres, this is cotton and wool.
As microfibre tights often contain elastane, they expand and adjust to the leg shape better than cotton and wool tights. However, some people have very sensitive skin and prefer natural materials to polyester or polyamide. So, what should you go for?
– Wool tights:
Oroblu Natural Fibres is one of the best ranges of cotton and wool tights and socks in the market. We couldn't write a post about winter tights without naming this range! The Oroblu Nikki Wool Tights in the picture above is one of the best wool tights out there. We absolutely love the ribbed effect in these tights. Very classic and, still, really sophisticated. They are 75% Wool, which makes them less expensive than other wool tights, too.
After all, fine wool tights with cashmere or alpaca wool can cost five times more. When you buy wool tights, the percentage of the wool and the quality of it make a huge difference: you get what you pay.
– Cotton tights:
Do you struggle to wear wool clothes, but still love the feel of natural fibres over your skin? Why don't you try cotton tights? They are slightly less warm than wool tights, we have to say. However, cotton tights are softer than wool and less expensive, too. This is good news for those of you who don't want to spend so much money.
Trasparenze has a really good collection of cotton tights. If we had to choose a single product, we'd go for the Trasparenze Wilma Cotton Tights in the picture above, which offer a great quality for the price.
You don't have to give up wearing coloured tights in winter:
Absolutely no. You don't have to stop wearing coloured tights only because it's chilly out there. Quite the opposite, actually. A good pair of coloured opaque tights can brighten up any boring outfit. By wearing different colours of tights, you're expanding your winter wardrobe. 'Sophie', our best-selling coloured opaque tights by Trasparenze, are 70 denier, but such high quality you could think they're 100 denier. If you have never tried them, you should definitely give them a go.
Now that you know what are the best winter tights, it's time to think of the styles in your hosiery drawer. Is there any style missing that you should be including?
You May Also Like
15 April 2016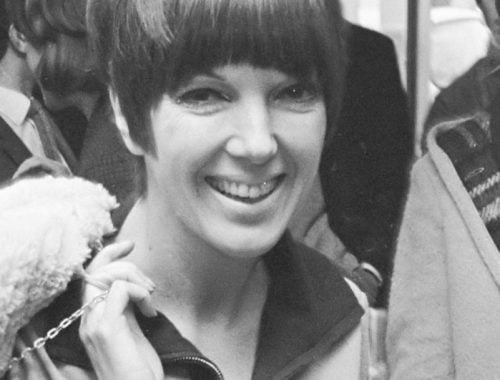 14 April 2023