Red Tights. How to Wear them
18 December 2017
We always try to keep you all well informed about the latest news and fashion trends, not only in the hosiery industry but in the fashion world. This is the main reason why we decided we had to share with you the news that Red tights were the to-go colour for Winter 2018 and, most certainly, the seasons to come, too!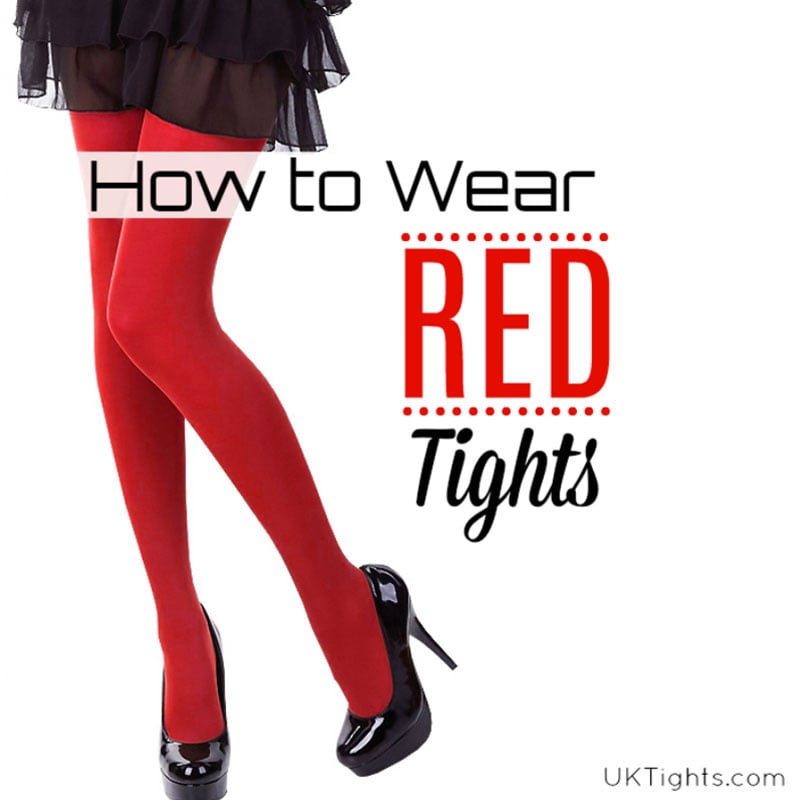 As you know, black tights are still the favourite colour for opaque tights for hosiery wearers and nude tights are the most popular style for sheer hosiery, but some colours, such as Cobalt blue, have been quite popular in the past. Now it's the turn for red tights to shine. Keep reading to learn how to style your red tights.
Red Tights As Soon In Fashion Magazines
We work closely with fashion magazines all around the world providing them with hosiery for their fashion features and editorials. ELLE, Red, Vogue, Cosmopolitan, Fabulous, AnOther, You, Wonderland… the list of magazines UKTights.com has worked with is getting longer and longer. In the last months, many of the stylists at fashion magazines have requested red tights, red stockings and red hold ups. From sheer to opaque styles, all deniers of red hosiery seem to work this season.
Here you have a few pictures of one of our favourite fashion stories, featuring some red tights.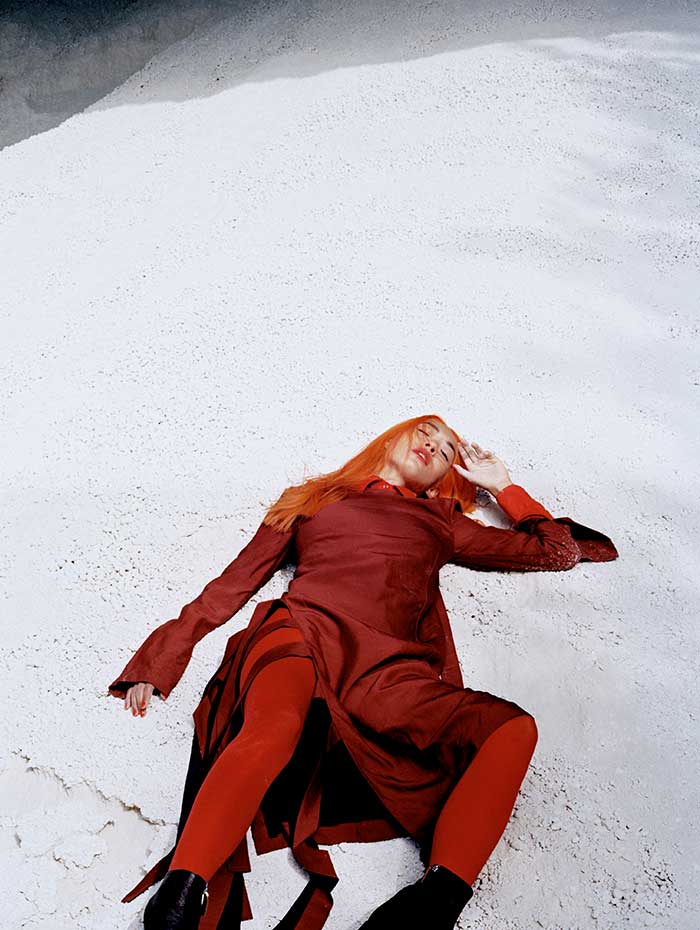 Images credits: Somebody Like You, i-D Japan | Photography Harry Carr | Styling Erika Kurihara | Hair Soichi Inagaki at Saint Luke | Make-up James O'Riley at Premier | Casting AAMO | Model: Rina Sawayama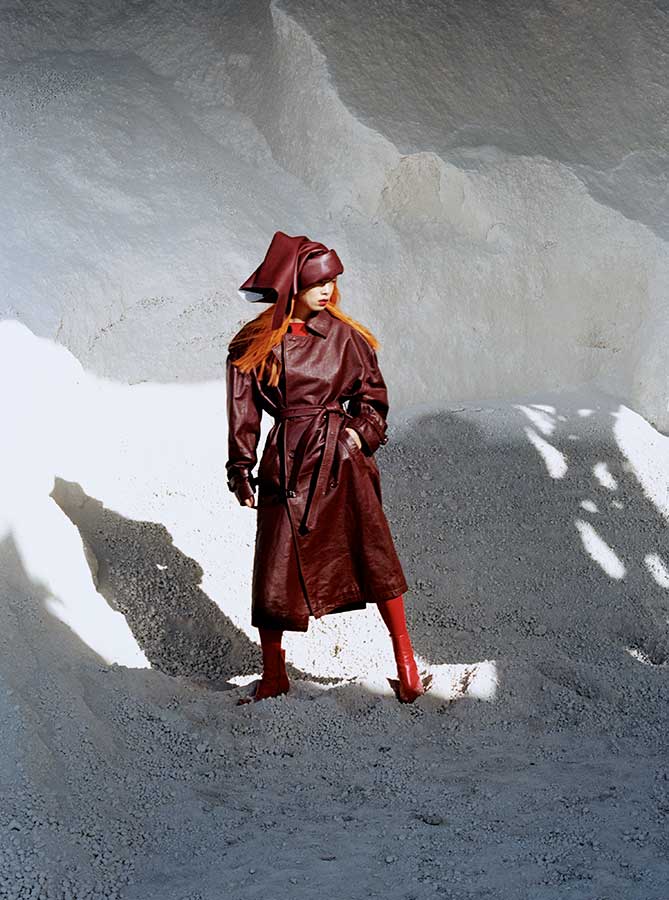 How to wear red tights this season?
Wear your red opaque tights with black and white to give your tights all the weight in the outfit. Just look at the picture below. Don't they look amazing? If you have matching red footwear, you can put together an outfit in burgundy with full red leg, like the pictures above. Do not to put together different red tones. Instead, go for blocked colours. White and black are the safest options, but you can pair your red tights with denim, navy, Cobalt blue, grey, purple and pink (both bright pink and pastel pink tones).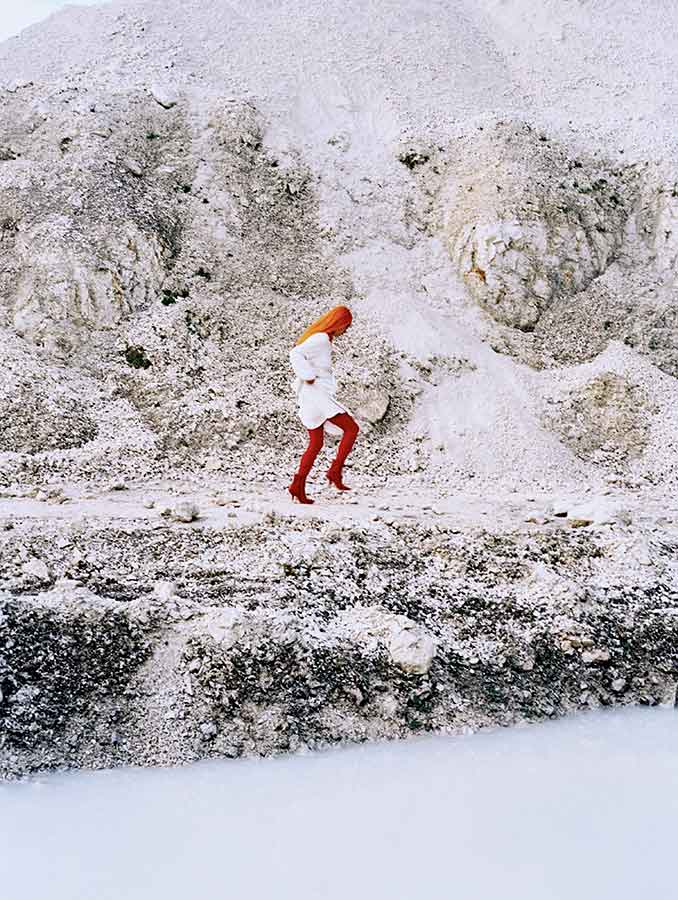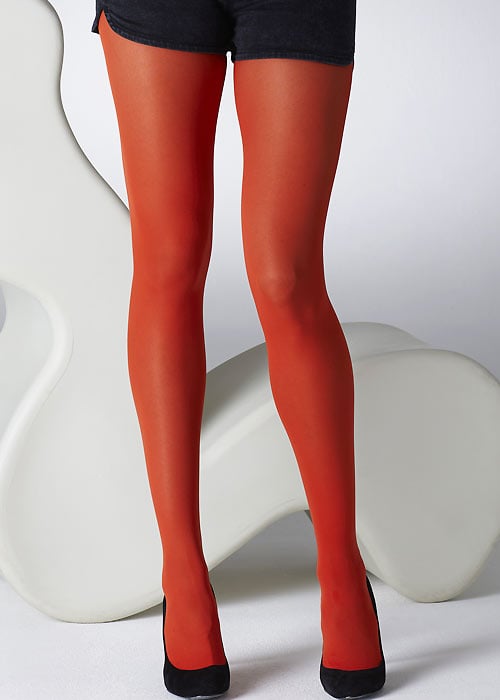 Get the look with these red opaque tights: 
What red tone should I go for?
There are many shades of red out there, but the red that will brighten up the street this season is the red of the poppies or a slightly darker version, the "London red", this is, the red in the London buses.
What about burgundy tights?
Burgundy is also one of the most classic colours for Autumn, always popular for Autumn, as burgundy and wine tights are a good alternative to black tights. This season burgundy is a very popular colour for patterned tights, such as these beautiful burgundy polka dot tights by Oroblu. 
Aren't you a fan of red tights? Maybe you can try wearing a red coat and pair it with black, navy, white or nude tights! Do give red a try!
You May Also Like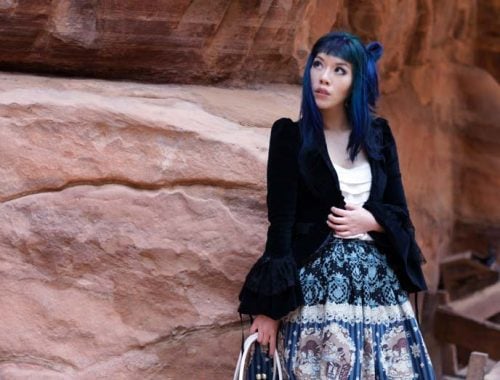 7 April 2014
23 November 2016