Valentines Hosiery 2018 Styles We Love
26 January 2018
Every year many of us say we don't like doing anything special on Saint Valentine's day, only to end up doing the opposite. You aren't the only one who somehow celebrates -at home or going out- Valentine's day. We all end up buying a little something to our other one, choosing seductive red lingerie and, of course, matching lovely tights, stockings or hold ups to complete the look. Our Valentines Hosiery 2018 Guide includes our four top favourite leg styles to celebrate the 14th February the proper way. Keep reading to discover what are these four top styles.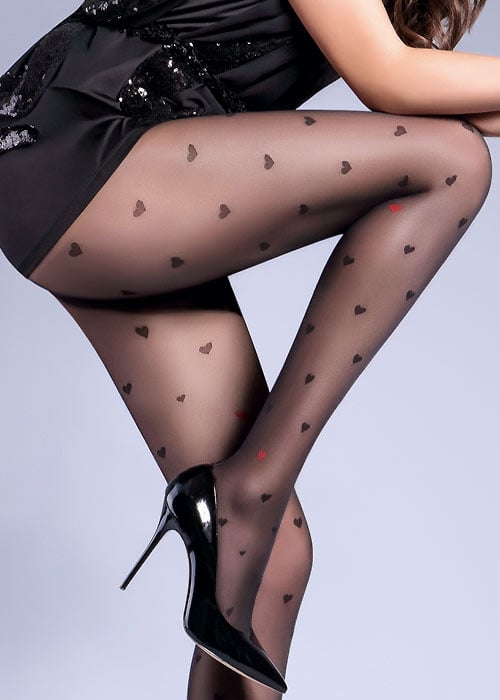 Let's play find the red hearts!
Follow the dots hearts to discover Giulia's latest styles, designed precisely with the sole intention of being worn on Saint Valentine's day. Don't they aren't cute, because, well, look at them. Aren't they super cute? The black hearts tights above seem to invite you to play find the red hearts. At the same time, they feel like the kind of style you can wear after Valentines. We'd wear them with a mini skirt or maybe some shorts and knee-high boots.
What if you want to go for a proper Valentines look in red?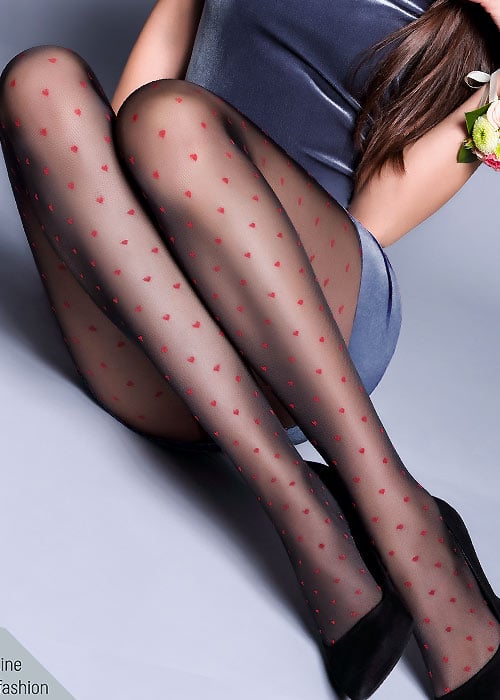 If you want to go for all over hearts red tights, this other Giulia style is just what you need. Just like the patterned tights before, here you have the most classic symbol of Saint Valentine's day, the hearts. So, why not? Why not going for a classic heart pattern? After all, some classics never die.
And talking about classics…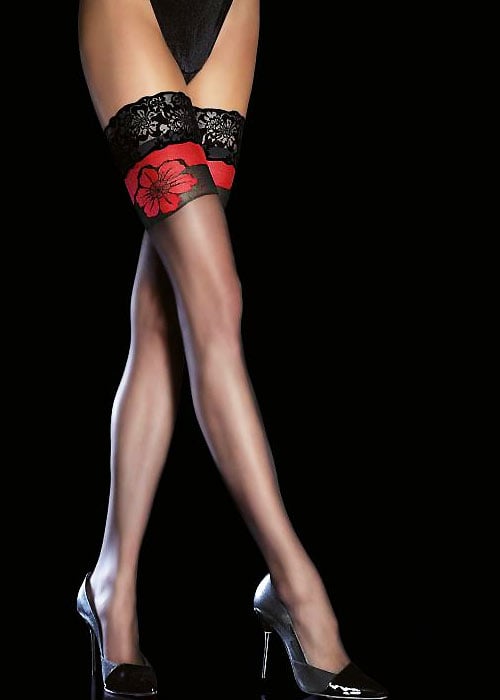 Floral details in red aren't particularly new in the hosiery world, but still, we can't deny we fall for every pair of floral hosiery we see out there. These hold ups above are part of our new Fiore hosiery collection. We haven't talked you much about this brand yet, but if you have been following our Social Media updates and you're subscribed to our newsletter, you surely have seen how amazing are some of Fiore's leg styles.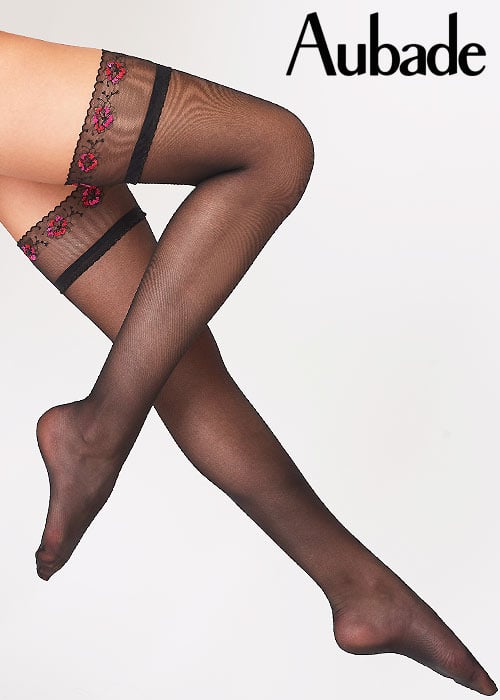 One of the to-go brands for Saint Valentine's day is Aubade. This French brand is one of the bestsellers in our sister site, UK Lingerie. We had stocked Aubade stockings in the past, but they sold out quick. So, if you really like these stockings, just go for them before they sell out. By the way, lingerie matching these hold ups is available at UKLingerie.com and it's to die for (in case you're looking for the whole look).
We hope you have enjoyed reading about the four Valentines Hosiery 2018 styles we love the most. For more inspiration, head out to our Valentine's hosiery page.
You May Also Like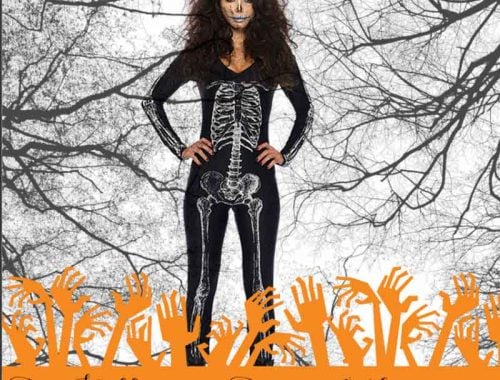 24 October 2017
6 June 2011