Schiaparelli's Chocolate, Gold, And Winter Whites
21 April 2023
Picture this, if you will. Paris Fashion Week, 2023. Many fabulous designers showing off lots of gorgeous ideas for their Autumn/Winter 2023 collections. This is the week where designers go wild, with heaps of colour and stunning displays of patterning. Many of the designers had over the top and unbelievable accessories that we creative like nothing else we have ever seen before. Some of the most gorgeous items on the catwalk were in really bold and striking colour palettes. But some were a little more mellow too. Schiaparelli is in that latter category.
The Schiaparelli Colour Palette This Year
Their work this season is mostly in chocolate, gold, and winter white. Soft plush velvets and ivory-coloured denims were the fabrics of the moment. Along with faux fur in animal print, of course. This really sent home a message of voluptuousness, decadence, and sensuality. The gold gives your outfit a rich and quite decadent look. Meanwhile, the chocolate made one feel like you were swimming in a delicious ocean of the stuff. The winter white is always a great choice for a mellow look. It helped to calm everything down and gave their clothing that elegant look that only winter white can achieve. So in vogue and stylish, and a delightful winter look.
The designer Daniel Roseberry showed off his ready to wear wardrobe too. This is the thing that made Schiaparelli so famous with their ready to wear knitwear range. There's nothing shy or retiring about Daniel Roseberry's collection this year. The Texan has really hit the mark with his stunning pieces. The closest someone gets to being quiet and dressing down is a heavy denier legging, boots and a fur jacket. To get this look you should visit Falke new design, the Shining Star Leggings. By far some of the best fashion this year is springing up around us as we speak. Stars like Victoria Beckham are promoting oversized blazers with crazily large shoulder padding, worn only with tights and boots. No need for skirt, even.
What Clothing Goes Well With This?
Schiaparelli's wardrobe staples were items like the puffa coat or quilted cardigan. This is perfect for anything from running errands to stepping out for a evening in the winter. Matched with some gorgeous Commando leggings and ankle boots you'll be right on trend.
There is, of course, the eternal little black revenge dress. It goes so well with Oroblu Club 15 Tights and killer heels. This year, this item works best with large, gold, and chunky jewellery. Roseberry believes we should go for the fearlessly chic look and go big on embellishing your simple outfits to the hilt. Or should we say, to the gilt!
Hand painted woollen coats and boots are the look from Schiaparelli this year. And there are leg wear staples that can be found here that bring you up to the minute fashion. Look for the golds in our sparkling leg wear range and team with black or chocolate clothing. Hats are also a great addition to this year's fashion. But don't be afraid to wear a wide black velvet headband also. They look super sophisticated and will hide any bad hair days that you might encounter.
If Schiaparelli and their fashion is something that leaves you reeling and feeling a little breathless, then never fear. We will simplify it for you and say that you can't go wrong with a touch of animal. Schiaparelli made liberal use of the We mean faux fur of course, but look for the animal print tights and legging that we have on offer. These items never go out of style, and they can be fun to wear. Faux leather python leggings are the perfect addition to your wardrobe. Dress up or down for a great look. Oroblu City Savana Leopard Tights are as wild as they come. Wear these items with black PVC for a truly radical look.
You May Also Like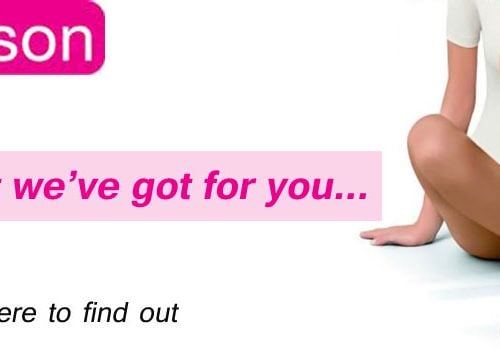 10 July 2013