Best Socks Brands for Sockaholics
27 June 2018
What are the best socks brands at the moment? This is something many socks fans and sockaholics ask us all the time. You see, in the last year, we have filled the gap of "cute socks" with a socks brand, Hotsox, which we can't praise enough. At the same time, we have added loads of new styles to our socks collection. But, what's the best socks brand for you? Keep reading to find out!
Hotsox fashion socks
Hotsox is by far our best socks brands you can find these days, especially when we talk about fashion socks with jazzy prints. When we came across Hotsox for the first time, we were so amazed by its ranges that we ordered loads of them. We couldn't help ourselves, sorry not-so-sorry! 
Hotsox socks are available for both women and men, which is great. You and your partner now can wear matching socks. How cool is that?
Apart from their funny details with animals (whales, cats, racoons, etc.), sweets (doughnuts, sandwich cookies…) or Christmassy motifs, we stock two Hotsox collections: the Hotsox Artist series and the Travel collection.
Hotsox Artist socks pay tribute to a series of artists and artworks, such as Leonardo da Vinci's Monalisa or Gustav Klimt's The Kiss, in the picture above.
Hotsox Travel collection socks reproduce some of the most iconic cities around the globe, such as New York City or Las Vegas, in the picture above.
The everyday socks had to be Charnos socks
Another great socks brand shockaholics shouldn't be missing is Charnos. Although Charnos is well-known for its great affordable hosiery, what not many know is how good Charnos socks are. You can have 2-pair-packs for as little as £5.99 and 3-pair-packs for £7.99, which is an unbeatable price. The summery socks in the picture above are £5.99. Aren't they cute?
Best fashion socks brands: The ankle highs & the knee highs
Most of our good-quality brands of hosiery happen to have the greatest fashion socks out there: Wolford, Pierre Mantoux, Oroblu, Trasparenze… even some of our brands in the medium range, such as Felina or Pretty Polly, always happy fantastic designs. Here you have a selection of our favourite socks right now, including some freshly arrived designs:
Do you want to see more? Check out our socks shop to find your next fashion crush!
You May Also Like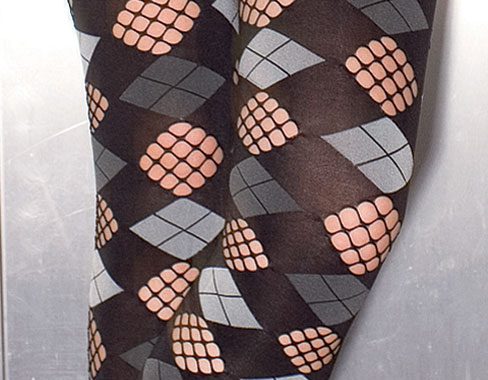 24 August 2011