What is the Best Strapless Bra? Four Strapless Bras that stay up!
28 June 2018
With the arrival of the summer, one feels like wearing bandeau dresses and tops, one-shoulder styles or, the ultra-popular trend of the last summers: off-the-shoulder necklines. Needless to say that you're going to need a good strapless bra. But, what is the best strapless bra? It isn't easy to find strapless bras that stay up. We've been there! We've also spent our money on bras that promised the World but didn't deliver it. Let's start with the basics: How does your bandeau bra have to be?
The key to buying the best strapless bra is knowing what kind of bra do you need:
Do you need a push-up strapless bra?
Do you need extra support?
Are you after a backless strapless bra?
All things considered, it's time to analyse what's so special in these four strapless bras. Of course, when we say that these strapless bras will stay up, we really mean it. Our team has tried and tested all of these bras, plus a few more we are not including, such as this amazing bridal bandeau bra we love for your special day.
Let's now unveil the top four:
The Best strapless push-up bra is a Wonderbra
Sophisticated and seductive finish, but oh-so-practical! This Wonderbra strapless bra is the best out there, especially if you are after a bra that lifts your bust and looks great with plunge and heart-shaped necklines. Wonderbra's hand-support technology and the non-slip technology really help your boobs stay in their place. It feels like an invisible pair of hands holding the weight out there. Seriously, you need to try it. This strapless bra is amazing! When we tried it, we knew it had to be on the very top of our list of strapless Bras that stay up. Try it and, then, tell us how it felt for you!
This PrimaDonna strapless bra will stay up (for real!)
Another great strapless bra, this time by luxury lingerie retailer PrimaDonna. Available in sizes 32-38 D to G, we cannot recommend it enough. This is a multiway bra, as it comes with straps you can easily remove or re-attach. Moulded cups, with a light foam, and underwired support. It adapts tight to your back, without feeling uncomfortable.
Our fitting tip: PrimaDonna bras tend to big a little larger in the back than other European lingerie brands, so we'd advise you for a smaller back size and a larger cup size, to compensate.
Best backless strapless bra for smaller busts:
This is a great backless bandeau bra, as the wings on the side give you the additional support regular stick-on bras don't offer. As all the stick-on bras, they are ideal for smaller busts, but not the best option for the larger busts. Being a self-adhesive strapless bra, it's important that you don't apply any body milk, tanning lotion or another kind of moisturiser to your skin in the area, right before dressing up, or it won't stick and, hence, it won't stay up.
Best strapless bra for larger busts:
Traditionally, strapless bras have been a no-go for busty women. If you are one of those women who just can't wear bandeau bras, this Curvy Kate strapless bra will blow your mind away! We knew it was THE strapless bra for fuller bust when we watched this video. Watch minute 0:25 and you'll be as impressed as we were. Cups are shaped for extra support and the back is wide, which also helps. It comes with removable straps, in case you ever feel like wearing them. Don't be put off by your cup size. We stock it up to 38H Cup!
Now that you know of the existence of these four strapless bras that stay up, are you ready to choose one? Check out our selection of strapless bras to find the right one for you!
You May Also Like
14 January 2011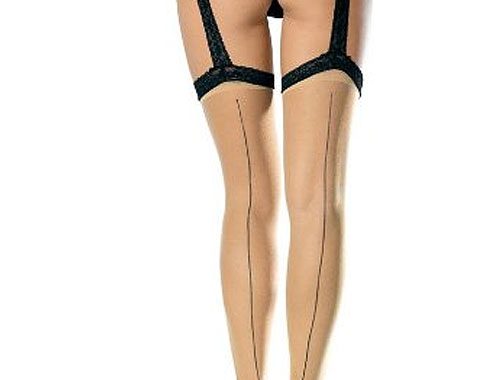 19 July 2013