Fashion Must-Have: Mock Hold Ups
31 October 2014
Today we bring you one of the 2014's Hosiery Must-Haves: The Mock Hold Ups. It's not a new trend. We have seen celebrities such as Paris Hilton, Zooey Deschanel and Rihanna in Mock suspenders over 2014. Although the Fashion Style of these three celebrities is totally different, you can see how a similar pair of tights works perfectly for very different outfits. In 2014, Mock Hold Ups are a Street Fashion's Must-Have!
What Are Mock Hold Ups?
Have you heard of the term Suspender Tights? Well, it's exactly the same than Mock hold ups: A hybrid between tights and either hold ups or stockings. Some suspender tights are so similar to the hold ups that you can't distinguish them. Can you tell which of these Wolford products in the picture are the suspender tights and which ones the hold ups?
Feminine Look & Comfort 2 in 1
Do you like how feminine your legs look like in stockings but don't like wearing them? You aren't the only person who find stockings uncomfortable. In fact, suspenders' fans also believe tights aren't comfy. Luckily, for those all of you who don't feel comfortable wearing stockings, Besides, hosiery designers have included in their collections for Autumn/Winter 2014 lace details and patterns. UK Tights has a whole section of Suspender Tights including some of the following products:
What kind of mocked hold ups do you like the most? The ultra-sexy lace ones? The minimal-inspired ones, just like these on the top left picture?  Leave us your opinion in the comments section below.
You May Also Like
28 March 2014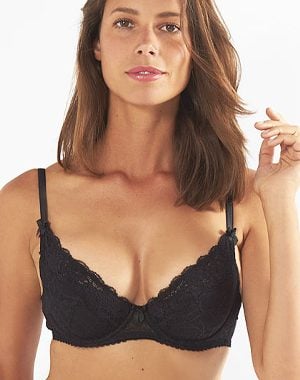 4 November 2020
17 December 2020