How to Wear the Top Tights Trends for AW18
5 July 2018
Every season brings us new amazing fashion trends and we cannot wait to share them with you. We have spent the last few days reviewing all the fashion catwalks and all our favourite fashion magazines to come with the four top tights trends for AW18.
There's not rush to move towards the Autumn Winter styles, we know, but all the new fashion collections will be coming soon and, this way, you can make an informed decision when you buy your new hosiery for the next season. Who wants to know how to style the top tights trends for AW18?
Floral tights will stay on trend in 2019, too!
Floral patterned tights are super popular these days. We have sold them in all colours and prints, although we still have a few amazing styles, from these fabulous tights with a tattoo effect to these amazing floral lace tights we happen to have on sale at the moment. Our favs for the new season are the Wolford Amelia Floral Patterned Tights in the picture above, which have a pretty contrasting floral pattern in black and nude. We had seen similar contrasting prints in the past, but nothing as beautiful as these before. Wolford did it again. They don't cease to amaze us!
Trend Alert: Horizontal & Vertical Stripes
We know we were talking about tights here, but… aren't these striped socks the cutest? They are part of Wolford AW18's preview collection, which has arrived to UK Tights only a few days ago and it's ready to buy. We have chosen to include this socks in our post after looking at the latest fashion catwalks featuring hosiery. We are 100% sure that horizontal and vertical striped tights will be super popular next season.
This is how you can wear them:
Coloured Tights: Wear Red & Yellow Bright Tights
Do you remember we talked about the increasing popularity of red opaque tights a few weeks ago? We can confirm that red will stay on trend in Autumn Winter 2018-19. Another colour will be hot, too: Yellow. If you can't stop seeing yellow all around in bags, tops, coats and even homeware, here you have the reason for it. It's the trendy colour for 2019!
If you are thinking of wearing yellow opaque tights, you should know that they look amazing with black and denim, of course, but also with dark greys (better darker than silver greys), navy, chocolate, dark blues (such as cobalt blue), maroons and, of course, white. Don't abuse with the colour varieties, unless you really are into jazzy multi-coloured outfits, and don't be afraid of wearing bright yellow tones! It's all about the bright colours this year!
How do you like a glossy finish?
Another of the top tights trends for AW18 (and one of our favourite ones) is the glossy opaque tights. We first spotted this trend in Madrid Fashion Week and, even since then, we keep seeing them everywhere. Many of the fashion stylists we work with tell us they're going to be huge, so are sure we aren't getting it wrong here.
So, which of these top tights trends you're going to try out first? If you feel like reading more, you can always re-visit our report on Hosiery trends from Paris Lingerie 2018.
You May Also Like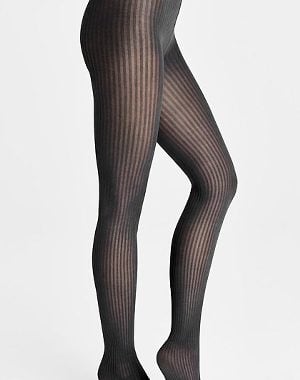 2 November 2020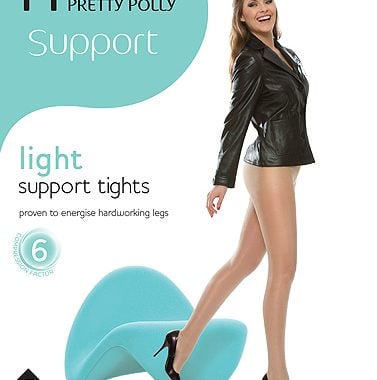 27 July 2009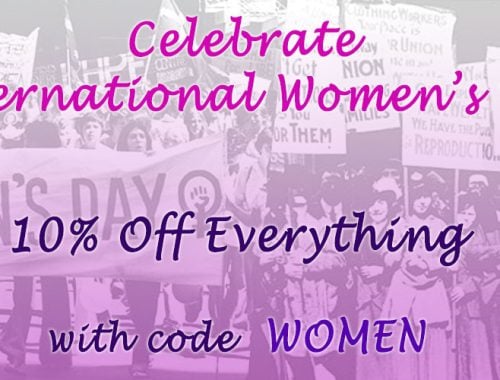 8 March 2014