The A to Z Guide for Brands of DD Plus Bras
6 July 2018
When we created UK Lingerie we were convinced that we had to offer the best selection of DD Plus bras out there. In the beginning, we started with a reduced number of plus size lingerie and fuller cup lingerie, but our range has grown little by little. Nowadays, we have one of the largest collections of DD Plus bras out there! We are more experienced, too, which means we are more qualified to offer our recommendations.
But first…
Our bra fitting guide includes an International size chart (for cup sizes, back sizes and dress sizes), a guide to show you how to measure yourself and calculate what's your bra size and, finally, a few fitting tips. This way, you'll see by yourself the difference of a good-fitting bra and a bad-fitting bra.
Now that you know what back size and cup size you should be wearing, it's time to find out what brand (or brands) would work the best for you. We have ordered them in alphabetic order. That way we'll be able to add new DD plus brands as soon as they join the UK Lingerie's family. Shall we start?
Anita Care
Anita is one of the best-known lingerie brands in Germany. Founded in 1886, they offer comfortable yet elegant lingerie, sports bras, maternity lingerie and a range of mastectomy lingerie: Anita Care.
Anita Care develops breast forms as well as post-surgery bras, specially designed for women who've gone through surgery. As you can imagine, comfort is vital when buying post-mastectomy. That's why Anita Care makes sure its bras have a perfect fit and a natural feeling.
Only a selection of Anita Care bras is available in DD Plus sizes. The bra on the left is available up to G cup, for instance, but we only stock some of Anita Care mastectomy bras in smaller cup sizes.
However, we are able to order some of these bras on request, so, if you fancy buying any of these bras in a particular size/colour we don't stock, you can always give us a call we'll order it just for you.
Aubade
We may be a little biased, but we believe Aubade is one of the most beautiful lingerie brands we've ever seen. Its designs bring us the glamour of Paris, with stunning designs and the finest qualities.
When you have an Aubade bra in your hands for the first time, this quality and beauty become more evident. Unlike other brands, Aubade lingerie gains in person!
We stock Aubade bras up to G cup. As most French companies, Aubade doesn't stock double sizes: DD, EE, FF, etc.
However, we can't help but notice the great fitting these bras offer. They're true to size and they feel and look truly luxurious. We aren't the only ones who think so. Aubade is actually our absolute best-selling brand for embroidered bras and lace bras. Aubade is très chic!
Charnos Lingerie
Charnos is one of those British brands of hosiery we've grown with, in the UK. Charnos bras and briefs reflect that experience. Think of all those years they've been working on developing intimates and support products. Well, that background is what makes this affordable brand of lingerie worth a try.
Charnos is inspired in classic styles, with some beautiful lace and floral embroidered details in black, ivory and nude. Our range goes up to G Cup and includes matching briefs for each of the bras.
Commando Underwear
New in 2020, our Commando shaping underwear range is comfortable and, even, beautiful. Who could have guessed shapewear could look this nice? We are loving our new Commando shaping briefs and this functional light control bodysuit.
Curvy Kate
Curvy Kate (and its brand for seductive lingerie Scantilly), are one of the latest brands joining the family of UK Lingerie. We took over this brand after reading how good Curvy Kate reviews were. We had read about Curvy Kate bras in the past, in specialised publications and lingerie blogs, but, still, we were surprised (in a good way) by its amazing styles.
So far, we stock Curvy Kate bras up to H cup, including the amazing bandeau bra on the left. We had never seen a strapless bra for DD+ sizes with such amazing support! It feels super comfortable, too.
Dominique
Dominique Intimates is a brand of high-quality lingerie and shapewear. For many years, Dominique has produced great fitting bras for all sizes, from A cups to larger cups. At the moment of writing this post, some Dominique styles go up to J cup (that having into account that fitting is usually generous in this brand, or so we've been told by our customers).
Besides the collection of essential bras and briefs and sports bras, we stock a selection of basques and bustiers in DD plus sizes, which are the perfect choice to wear under your wedding gown or your occasion wear. Yes, even with bandeau dresses!
Empreinte
Looking for a French brand of DD plus bras? Empreinte is a great choice! Surely not the cheapest bras out there, but certainly one of the best ones you can find. Our customers have told us that Empreinte bras feel absolutely comfortable all day long and, still, very pretty and elegant.
Isn't this what we all want in a bra?
Empreinte bras are specially designed to feel comfortable no matter the size of your bust, as they hold your bust and distribute the weight evenly. This way, the straps don't get all the support in your bra.
All Empreinte bras have deep hook and eyes, thick comfortable straps, fine seams… everything you really hope for in a premium bra for big busts really.
We also have matching briefs, because sometimes, when you find something beautiful that fits like perfection, you don't want to give up on looking perfect. An Empreinte lingerie set is an instant mood upgrader!
Felina
What to say about Felina bras that we haven't said before when we wrote about the best Felina bras out there?
Well, words cannot always show how comfortable is a Felina bra. It's something you have to try for yourself. All we can say is repeating what our customers say about Felina:
"it's the most comfortable bra ever"…
"It feels like a second skin"…
"It's one of the few bras I can wear all day long".
Do you know that feeling of freedom when you get home and take off your bra? You know what we mean, right? That feeling is gone when it's a Felina bra that you're removing. Sounds a little cheeky, but we swear it! it's absolutely true! Try it and let us know if you don't feel the same way.
Gossard
Looking for something pretty in up to G cup? Then Gossard lingerie is your brand! We recommend this brand for all of you with D+ cups and small back sizes, as it will boost your cleavage. Gossard offers great quality for the price and, why not saying it, Gossard bras are really cute, too!
Lascana
Not everything Lascana does is suitable for larger cup sizes, but we have started to stock some Lascana bras in DD+ sizes (and, needless to say, they are stunning!). All our Lascana bras have matching briefs. Cup sizes go up to F and back/band sizes go from 30 to 38. This German lingerie brand is new to UK Lingerie. Check it out, if you haven't heard of them before, as it's absolutely gorgeous. Lascana has that elegant and seductive look you want in a lingerie set and a very reasonable price. A win-win!
Lepel
Unbeatable prices, for all of you who need to wear DD plus bras but don't have a large budget. Our Lepel bras go up to G cup, with plenty of padded and balconette styles. Because wearing E and F cups doesn't mean you have to wear boring bras! Lace, embroideries and trims adorn Lepel bras, which, of course, come with matching briefs. You can have a set of bra and brief for as little as £36, which is an amazing price.
Maison Lejaby
Maison Lejaby isn't one of the best-known brands of DD plus bras in the UK, but it's certainly one of the best out there. We adore how beautiful are the lace, embroideries and tulle details in Maison Lejaby.
Maison Lejaby's latest bras and briefs are absolutely gorgeous and very flattering, too!
Despite having some trendy styles, our Maison Lejaby's best-selling bras are the most traditional ones: from the soft plain bra in nude tones to the black non-padded lace bra. All of them available in cup sizes A to G and matching briefs up to size XXL.
Because your size shouldn't decide what you wear!
Mimi Holliday
If you are a fan of lace and see-through lingerie, Mimi Holliday is your brand of lingerie. We always say that Mimi Holliday lingerie is sweet but naughty. This is, you can get the loveliest lace and mesh bra in pastel tones. So, it's see-through (naughty) but, at the same time, sweet like a candy!
On the other hand, some of Mimi Holliday's essentials range includes beautiful lace bras in black or white, ideal for all of you don't give up to wearing beautiful lingerie every day. Our Mimi range goes up to GG Cup.
Saving tip: All the Mimi Holliday range happens to be 20% Off right now!
Playtex
Playtex also does DD plus bras! Although this brand has been there forever, many people don't know the wide range of sizes in Playtex bras. Back sizes go up to 44, while cup sizes go up to G. While Playtex had always been considered quite a traditional brand of lingerie, some of its styles are available in cool modern tones, such as fuchsia, violet or turquoise. It has also introduced a new genius idea: a smart comfort cushion at the edges of the wires, which is meant to help with the comfort.
Playtex hasn't lost its roots, though, and so, you can still find some of its ultra-comfortable bras and briefs. Playtex bras cost between £28 and £30, with matching briefs available. Because you don't have to spend a fortune to wear good-fitting bras!
Pour Moi
We love Pour Moi bras! Available from A to J cup sizes, Pour Moi is our No. 1 brand for affordable DD+ bras. Pour Moi always has the perfect everyday bras in the largest range of colours: black, yellow, teal, berry, purple, light pink, sky blue, navy… and, of course, red! There's no Valentine's day without Pour Moi Valentine's beauties!
Most styles have a range of matching briefs to pair with your Pour Moi bras: shortie brief, thong or bikini brief and, some of the ranges, include seductive suspender belts, in case you feel like wearing the whole set. You can tell we are super excited about Pour Moi lingerie, right? Well, we love how well it's going for this company, which happens to be based in the same town we are, Macclesfield, in Cheshire. We couldn't be prouder of our good neighbours!
PrimaDonna
If Pour Moi was our No.1 brand for affordable dd plus bras, PrimaDonna is our No.1 brand for luxury dd plus bras! PrimaDonna was indeed one of the first fuller bust brands we stocked and we haven't stop reordering its essentials and new fashion styles season after season.
The main reasons behind PrimaDonna success are its great understanding of the woman's breast shape. Did you read our article about PrimaDonna's research for the most comfortable bra? It's worth a read! At the same time, PrimaDonna isn't one of those brands who follow the trends. On the contrary, it sets the trends for other brands to follow up.
From cup sizes D to J, you'll always find a PrimaDonna bra that fits like perfection. If you have a wider back, this is a brand you should consider, too, as back sizes go up to 44. This bra on the left, for instance, is available up to size 44 H.
PrimaDonna's best-selling bra styles are the Madison bra and the Deauville bra, although some of its fashion styles, such as the Madam Butterfly on the left, are very popular, so we keep ordering season after season in the new colours available.
Promise
If you just love a floral print, you need to check Promise bras. which are available up to F cup. Promise is a lovely brand of lingerie from Spain. Still not well-known in the UK, but, give it a chance; you won't regret it!
Promise's dd plus bras are full-cup, rather than bralettes or other less supportive styles, and have lovely matching briefs. You can have a whole set for as little as £38, which is a really good price for a lingerie set of this quality.
Pure Lime
Pure Lime sports bras go up to G cup and they are really supportive. With minimal lines, they are easy to care for and very supportive, which makes them ideal for your everyday training. At the date of writing this article, all our Pure Lime bras are £10 Off, so here you have the perfect excuse to try them on!
Rosa Faia
Rosa Faia is part of the Anita group we talked about at the beginning of this post. It has lovely classic designs, as well as a range of more modern styles, such as this lovely leopard-printed bra, with matching briefs in stock.
Sculpturesse by Panache
Sculpturesse is one of the new ranges of Panache and a favourite of bloggers and 20+ girls. Price is quite affordable and the styles are simple but really pretty. The kind of bra you want to wear every day under your working clothes. We stock Panache Sculpturesse up to cup H size, including DD, FF and GG sizes.
Wonderbra
Who said Wonderbras are only for small boobs? On the contrary, Wonderbra is one of the best DD plus brands out there, especially for triangle bras and bandeau bras. We stock Wonderbra bras up to G cup, including a few DD and FF styles. You should give them a try, even if you had never thought of wearing Wonderbra before. They may not be your cup of tea, but, what if they are perfect for you?
Now that we've revisited all our DD plus bras brands, it's time for you to tell us: What's your favourite one? What other brands of DD plus brands should we include in our lingerie collection?
You May Also Like
26 September 2017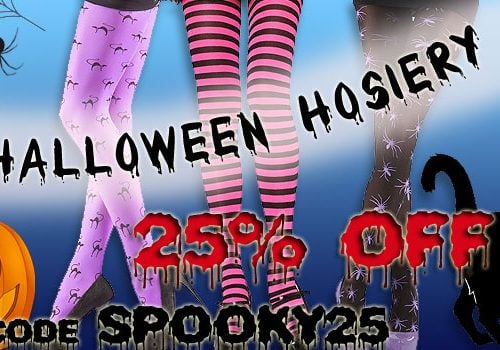 28 October 2013
8 February 2011