Breaking the Mould with Footless Tights
29 March 2011
I've decided to write more reviews. More individual ones. I took a look at my last Mega Post, the Trasparenze Spring/Summer one and was shocked by the colossal scale of it! It was like Ulysses or something!
I may even re-review some items from Mega Posts, just to give them justice.
To avoid these Atlas Shrugged sized posts in the future, I'm concentrating on smaller, one-product reviews. Early on this year I made a pledge to write with more brevity; for my readers sake. Shorter reviews, that give their full attention to a single design, is the next stage in this Blog's evolution.
Here's one for you now.
Miss Oroblu Summer Footless Tights
Footless tights are still on the rise. They've been popular for a couple of season now, and they don't seem to be going away. A lot of people like footless tights because they're fantastic with boots. They don't cover up your feet entirely, so if you're wearing fur-lined UGGs, they're cooler and more comfortable than tights.
This works for other footwear as well. No material over the toes means you can wear flip-flops and sandals. You're able to wear tights with sandals anyway, but… just don't!
I like footless tights just as a fashion accessory. The problem is keeping the look original. Miss Oroblu Summer deserves a review because they're creative. They break the imagination boundary!
The obvious difference between these and other designs you've seen is at the knees. Summer has no material covering your knees. This is great for keeping more of your leg cool and free for Spring/Summer.
A fantastic bonus for the Summer Footless Tights is the impact. Naturally, you'll get a lot of people saying "Wow! Where'd you get those?!"
But other than a mad clamouring for the name of the shop (and make sure you tell 'em!), the other bonus is the colour contrast. The black against your knees creates a fantastic contrast that immediately stands out and draws eyes. If your darker skinned, the white trim around the knees acts in exactly the same way, giving you the perfect contrast.
These footless tights remind me of a product Miss Oroblu's mother company, Oroblu, released a few months ago. Oroblu Alexia comes from the same tradition of ground breaking products and innovative design.
I'm excited about what Miss Oroblu have to offer this season. I'm also very excited about this new reviewing method I've got going on. Really, the title of the post is too general. A lot of our new designs break through the glass ceiling of originality. So clear your Inbox and prepare yourself, 'cos they'll be getting reviewed too!
You May Also Like
1 September 2010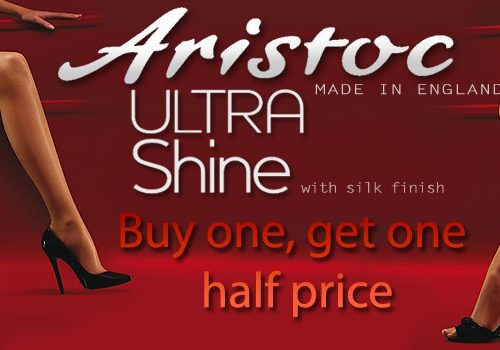 7 August 2013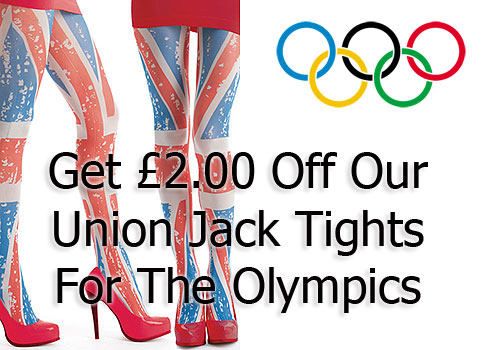 24 July 2012