Valentine's Day Lingerie Guide: Pour Moi
10 January 2017
Countdown to the greatest day of the year for lingerie lovers: Saint Valentine's Day! For some people, 14th February is a big day to celebrate. It's the perfect weekend for a romantic getaway, a lovely dinner date with candles, a shared dessert… Many people exchange gifts on Valentine's day. If you are one of those, scroll down to read what Pour Moi bring us for Valentine's day this year. If you don't do the gifts part, don't worry. This still might interest you. This is your chance to find inspiration and, why not, treating yourself with new seductive lingerie that makes your night unforgettable. Check out the first chapter of our Valentine's Day Lingerie Guide.
Pour Moi Obsession
Red is the ultimate colour for Saint Valentine's day. Nothing says I love you better than a provocative red lingerie set like this above: A flattering half cup underwired bra and matching suspender belt and thong brief. The whole lingerie set is £62. As the times are sold separately, you can make sure you're going for a great fit. Besides, the bra fits up to cup size 38 G and the cute Pour Moi obsession thong up to size 18.
Pour Moi designs are not only flattering and seductive, but also affordable. You get great quality for the price and modern designs, too! We can't have help ourselves loving Pour Moi!
Pour Moi's Valentine's Day Lingerie Guide wouldn't be complete without this chemise in a gorgeous lipstick red. The Pour Moi Obsession Lace Chemise is one of our favourite items in the Pour Moi collection. Look at it style below. Isn't this chemise just adorable?
Pour Moi All Tied Up
The Pour Moi Contradiction All Tied Up range is, along with Hush, one of our most recent acquisitions. We couldn't love it more! This attractive lingerie range is a little bit sassier than other Pour Moi styles, with tempting cutouts and cute satin ties, as in the bra and the brief above.
This definitely is not an everyday collection. On the contrary, it's ideal for one of those special occasions. Whether you go for the lingerie set, the lace body below or the matching kimono, you will surely get it right. Items in the Pour Moi Contradiction All Tied Up collection start at £10, which is also a good reason to treat yourself with one of these little beauties.
Just added: Pour Moi Instinct
Update of 26/01/2017: The Pour Moi Instinct seductive range has just arrived and it's ready to buy and style. This style combines black lace and red satin details for a super sexy look. Just what you're after on Valentine's day, right?
Do you like these styles? Don't forget to double check out Pour Moi store for more inspiration. There're more styles coming before Valentine's day!
You May Also Like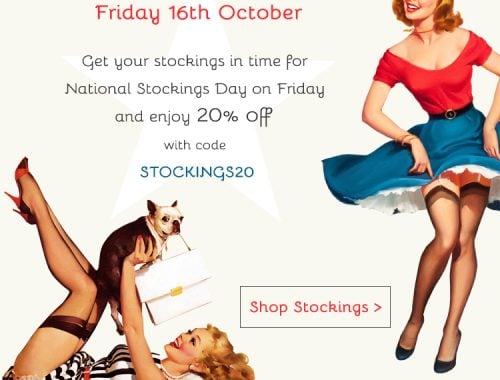 14 October 2015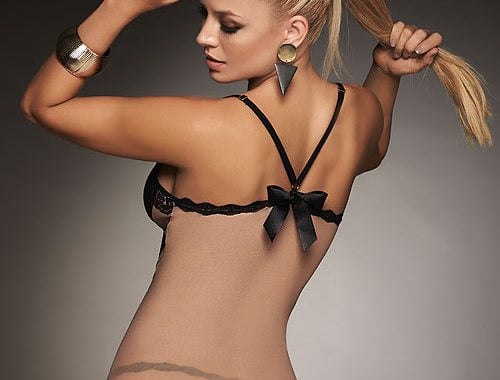 20 September 2018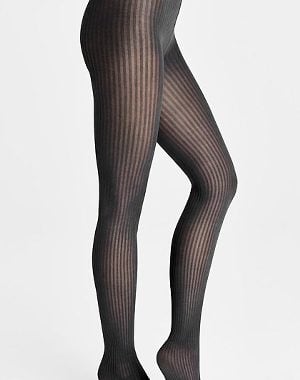 2 November 2020