Brand Focus: ITEM m6 Luxury Legwear
5 January 2017
'Can hosiery make you happier?' This was the title of The Guardian's feature about ITEM m6 Luxury Legwear. We know for a fact that wearing hosiery makes your legs look better. When your legs feel beautiful, your general mood improves. We can't be the only ones who love wearing new hosiery! ITEM m6 hosiery can do more than improving your look. Thanks to its compression effect, ITEM m6 can reduce your stress, improve your circulation and give your legs an energy boost. This brand is full of amazing features!
ITEM m6's Intelligent Legwear
ITEM m6 is named after a meridian, the 'm6', in acupuncture vernacular, just one finger above the ankle. Chinese medicine believes stimulation of this point by acupuncture techniques improves well-being. Medi, the company behind ITEM m6, has used the same techniques used in its sports and compression items to develop a whole new range of compression hosiery. Spoiler alert: it's completely different from everything else!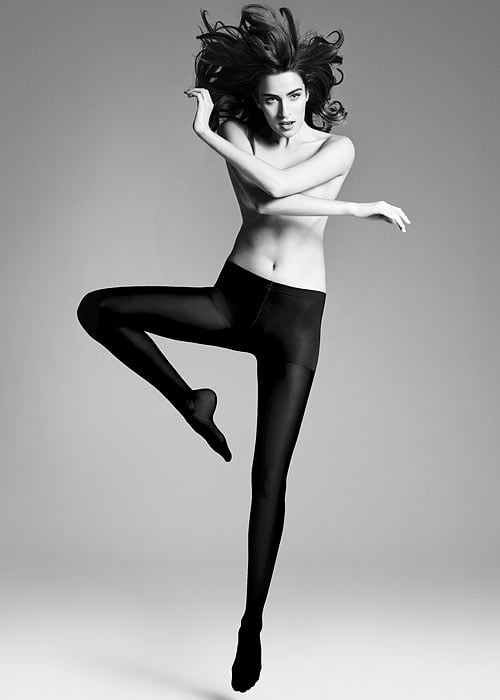 ITEM m6 Beauty Tights are the most innovative product we have seen in a while. These anti-cellulite tights are a miracle! The secret behind this miracle is a high-tech yarn with particles of ceramic crystals melted into it, which stimulates the breakdown of fat cells. As all the ITEM m6 products, quality and fit are amazing.
High fit: Most ITEM m6 luxury legwear come in three or four sizes and two leg lengths
ITEM m6 luxury legwear essentials come in two leg lengths, which is perfect, don't you think? This benefits both short and tall people. Everyone wins! If you are not used to wearing compression tights, do not worry: these tights feel comfortable even if you wear them 24/7. Waistband is also very comfortable, too.
ITEM m6 Luxury Legwear – The Invisible Collection
Can 15 denier sheer hosiery have leg support while looking amazing? Yes, it can! ITEM m6's invisible range has a flattering bare leg effect and it's available in three tones, moving from nude to a bronze tan. The ITEM m6 Invisible Hold Ups (in the picture above) come in a toeless version. This is something many of you asked about in the past. If you are a tights person, you must know that we also have the ITEM m6 Invisible Tights in stock!
The ITEM m6's Easy Line
High technology, high quality and high fashion. The Easy Line has an extra gentle leg support for smooth and beautiful slender legs. This range includes a few lovely fashion patterned tights. The most popular in the range is the ITEM m6 Polka Dot Tights, in the picture above. It's a minimal yet stylish dot pattern, finely knitted over a fine mesh. We have heard amazing things about these dotty tights.
Why not giving them a go? Take a close look to our ITEM m6 Luxury Legwear at UK Tights and give yourself a little treat to start 2017 in a good mood!
You May Also Like
5 March 2015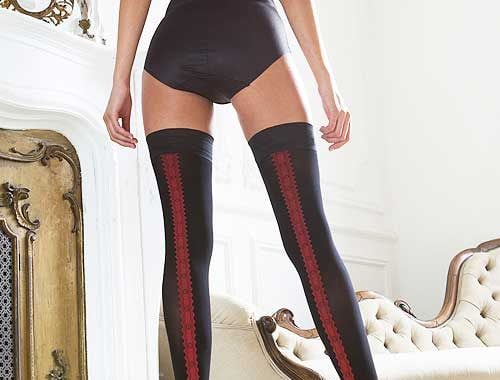 13 May 2010
12 August 2011