Contouring Legwear: Wolford Shape and Control Styles
1 August 2017
Are you taking care of your feet and your legs these days? Looking after your body should also include moisturising your feet and legs, being active and wearing the right style for your needs. If you're reading about the discovering the amazing Wolford Shape and Control for the first time, you may be asking yourself why should we wearing shaping tights. Many people believe control hosiery is always boring and uncomfortable. Wolford Shape and Control range proves this wrong.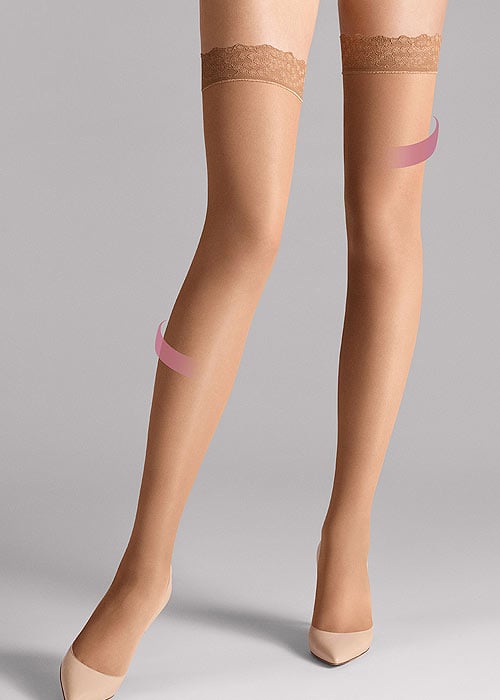 Introducing the Wolford Shape And Control range
As you must surely have noticed, shaping lingerie and hosiery is having a serious moment. Nowadays, it isn't difficult to find the most beautiful and finest hosiery with built-in shapewear and support. Whether you spend too many hours sat in your computer or you have to stand up for hours (think of a waitress or host attendant), more and more people understand support hosiery as must-wear garment. You don't need to have a medical issue to wear support tights; everybody can benefit from wearing them.
Sculpting hosiery makes wearers feel flawless and comfortable
Control top tights are no longer a synonym of discomfort, but a way of looking just the way you want to look. On the contrary, sculpting hosiery makes wearers feel flawless and comfortable. Shapewear isn't about looking skinny, but about smoothing your real curves to make the best of your shape. Some wear shaping hosiery for a push-up effect in the bum, some others just want extra support in the leg area. Many of you have told us you really like wearing high-waist tights, because you feel they hold you better. Every person needs different levers of support and the Wolford Shape and Control covers all of them, from 9 to 100 denier appearance.
Wolford Individual 10 Control Top Tights
The Individual 10 tights is one of Wolford's finest ranges. Its control top version is as amazing as the regular one, but it comes with some perks, which is what makes them so special. Besides leg support, they have a full shaping effect: Tummy, hips, bottom and thighs. All in one! You won't note any difference when you put them on, but the vitality and lightness effect is there. Your legs won't feel so tired after a busy day! We can't recommend these enough for the summer season. They are a must of occasion-wear!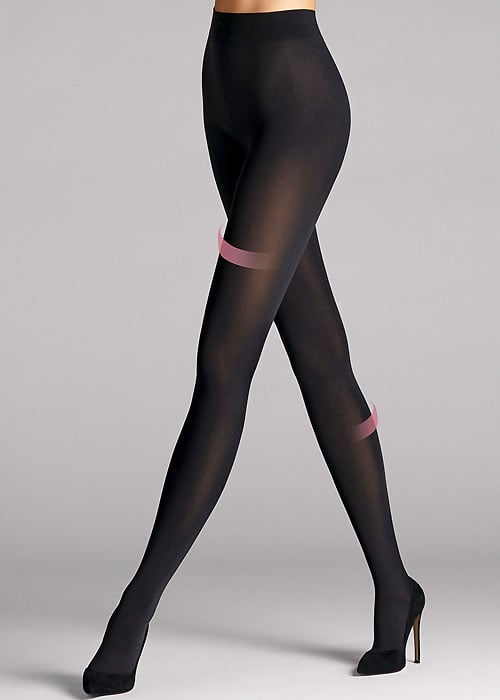 The Wolford Velvet 66 Leg Support Tights are ideal for Autumn Winter. Not only they have the right denier (not too thick, still super cosy), but also medium leg support and a very comfortable shaping effect going down from thighs to ankles. Wolford calls them the "perfectly shaped" tights, as they aid circulation and prevent premature fatigue and leg swelling. Available up to XL, they have an extra-wide soft waistband, so they will feel ultra comfortable under your clothes. Here you have: Wolford's signature quality and elegance with additional leg benefits.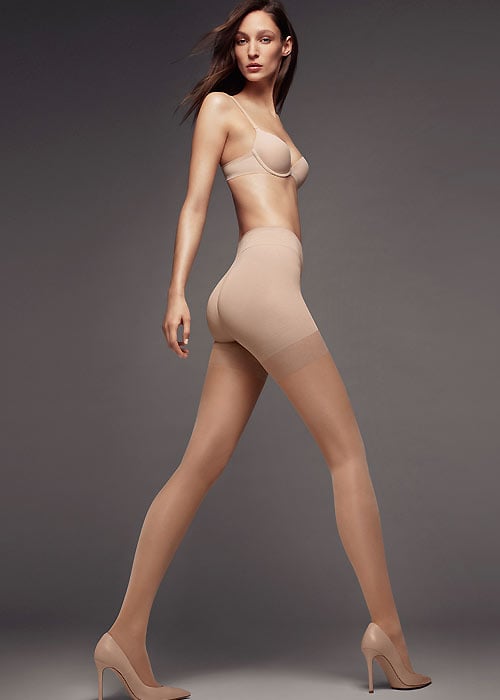 Wolford's innovative Pure 30 Complete Support Tights are truly complete. They combine strong semi-sheer support tights with an opaque panty section. If you're looking for the ultimate shaping tights, check out these ones: waist, tum, bum and hips. They shape it up everything and, still, they feel so comfortable! At the end of the day, comfort comes from the unique design. Wolford has thought of everything, which is why these tights come with knitted reinforced heel (which pressures the right area), cotton gusset and a wide comfortable waistband. Investing in a pair of these Wolford control and support tights is something you won't regret.
What exactly is leg contouring?
At the beginning we talked about a new trend in hosiery: contouring legwear. Had you heard of this expression before? Inspiration comes from beauty contour. When celebrities shared the most precious beauty secret, contouring makeup, people went crazy. Contouring is all everybody is talking about these days and Wolford has taken the opportunity to bring the contour concept to the hosiery world. So, Wolford AW1718 has introduced a few styles that will take your wardrobe to the next lever. Some of these styles combine fashion patterns with shaping effect; some others, like the Wolford Pyramid Tights below, make your legs appear longer and slimmer than ever. Don't we all wish we had longer legs?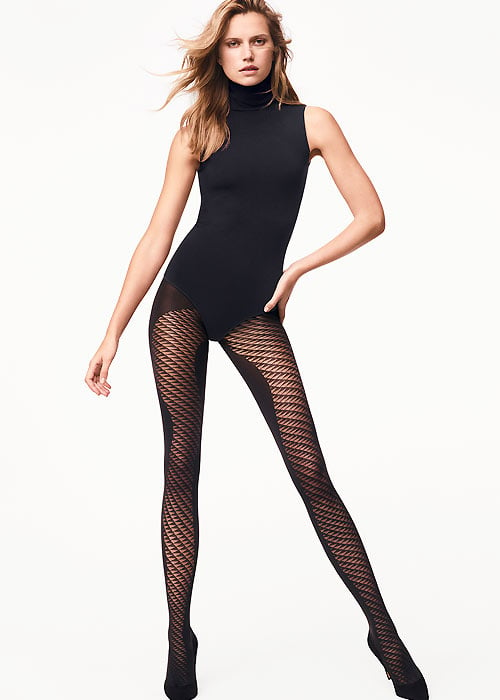 So, have you tried any of these styles before? Do leave a comment below with your personal experience wearing Wolford Shape and Control hosiery.
You May Also Like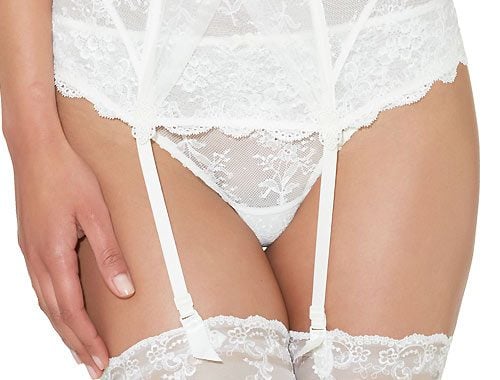 2 September 2011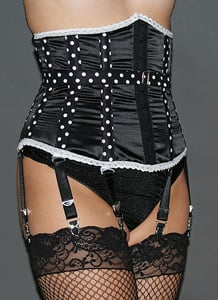 3 February 2010