A Winning Combination
14 August 2013
Just a few days we launched the newest seasonal line up from Trasparenze and it has been received extremely well. We also published a blog post about just how superb their new work is, but not wanting to flood your inbox with images and text, only a handful of their designs were included.
Today, we want to show you one of their items up close to get a real feel for what they have to show you this season. Here's Trasparenze Award, a design that really captures what Trasparenze is all about.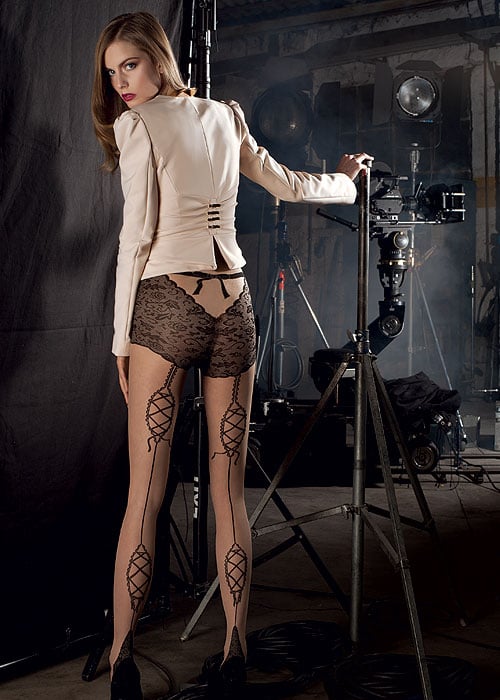 It has the complexity, depth and hidden treasures that Trasparenze love in their legwear. Florals, laces and a backseam might sound like a lot to fit into one design, but this is a regular combination for Trasparenze, one of their staples. Such a blend of different visual elements presents no challenge whatsoever for these master designers of fashion tights.
LOVE: Trasparenze Award Fashion Tights
In the Award Fashion Tights, these elements are used with remarkable precision and talent. The seam attracts gazes, something it was born to do, and hands that attention over to its co-conspirators. The seam suddenly breaks apart and goes wild part way up the leg. It turns into a pair of laces like on the back of a corset, something that's very reminiscent of old Europe and the Renaissance, the thing that influences Trasparenze the most.
The other main feature is the floral patterning around the briefs. This is something Trasparenze always adds to its fashion tights at least once per season. It adds a little extra familiarity to the design and makes it warmer and more welcoming.
This is not the only brilliant design Trasparenze has for you this season, it's just one we really liked and wanted to show you. To see more of their new collection, click here and take a look for yourself the whole range of Trasparenze Fashion Tights.
You May Also Like
22 November 2013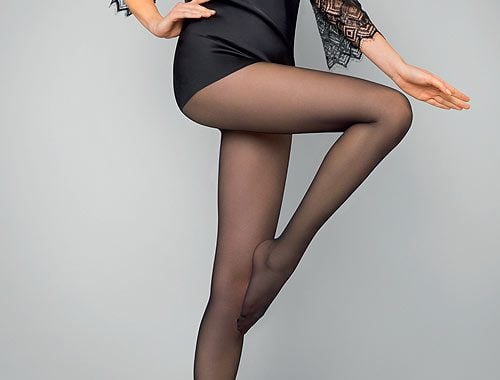 25 March 2020