Wedding Day Lingerie: What To Wear On The Big Day?
17 May 2018
The big day for Harry and Meghan is due this weekend and we've thought this is the perfect chance to talk about the most perfect wedding day lingerie. We cannot know what bridal lingerie Royal-to-be Meghan Markle will wear on her wedding day and, frankly, who would dare to ask! Nevertheless, all of these stunning white and ivory bridal lingerie styles are just ideal for a Royal wedding. Who said you cannot feel like a Royal on your big day?
What nobody told you about getting ready for your wedding day!
Getting ready for your wedding day feels like a huge task, but planning in advance and thinking of every little thing should avoid any last-minute issues. Delegating is important: let some of your trusted relatives and friends deal with some of the things that need doing the last day, such as collecting your flowers from the store or getting the wedding car. 
You should be calm and enjoy your day no matter what
You often feel anxious or simply overwhelmed, but surely you must be super excited at the same time. Try to remain calm and enjoy all the steps of getting ready: shower, hair, make up, putting on your clothes, final retouches and, of course, the photographs!
Have you seen how cute are those wedding photo albums starting with pictures of the couple getting ready? We love them!
We know your wedding day lingerie will be amazing (even more after you read this post!), but still, you don't want everyone to see them in your wedding album, right? To get this precious Instagram-worthy moment, all you need to get is a beautiful satin robe, just like the stunning Promise Floral Robe and some fab bridal stockings or hold ups.
If you are thinking of wearing bridal stockings:
This may seem obvious, but don't forget that wearing bridal stockings means you need to wear them with a suspender belt, garter belt or any other lingerie with detachable suspender straps, such as a bodysuit or a brief. Many people forget about this and have to deal with it at the last minute.
If you're wearing hold ups, you don't have to wear a suspender belt, as hold ups have a silicone band. Stay away from creams, though, as silicone bands won't stick if you've just extended cream in your legs. Yes, that's another mistake many people with the excitement of the moment.
Our favourite bridal garter belt ever is an Aubade bridal style and it can be worn with a range of bras and briefs in the collection. The Aubade A L'Amour Waist Cincher combines a fine lace over a mesh fabric. It feels absolutely luxurious! Just the kind of lingerie a princess would wear!
Aubade certainly does bridal lingerie like no other!
Because who would dare to say no to this gorgeous set! If you agree with us that the Aubade bridal bra below is absolutely beautiful, wait until you take a close look at this bridal short brief! That fine diamond pattern and that lovely floral embroidery is nothing but stunning.
If you need a bandeau bra…
When you start shopping for a wedding gown, choosing the right bra and the right brief to meet your needs is more important than ever. Many brides decide to go for a shaping brief like, instead of a regular one, for instance. Others go for a bodystocking, a basque or a bridal corset. Actually, Spanx recently released a collection of bridal shapewear that looks pretty despite being shapewear.
If your wedding gown is bandeau, off the shoulder or, as many these days, have a see-through neck panel, you're going to nee a bandeau bra. We, at UK Lingerie, have a wide selection of strapless bras from cup sizes A to H. A good tip is sewing your bra to your gown to make sure both bra and gown stay on its place through the day no matter how much you dance! This is a tip DD+ brides cannot recommend enough.
These are two of our favourite bandeau bras right now:
Charnos Bailey Strapless Bra: get a classic bridal look with a low budget. The set of bridal bandeau bra, matching brief and suspender belt is less than £70, although the items are sold individually.
We hope we aren't missing anything here. If you got married recently and want to share with us your tips about wedding day lingerie, leave a message below and we'll add them to the post. If you're a bride-to-be soon, feel free to contact us with any questions you may have. We're always happy to help!
All that's left to say is… Congratulations to the happy couple!
PIN ME for later: 
You May Also Like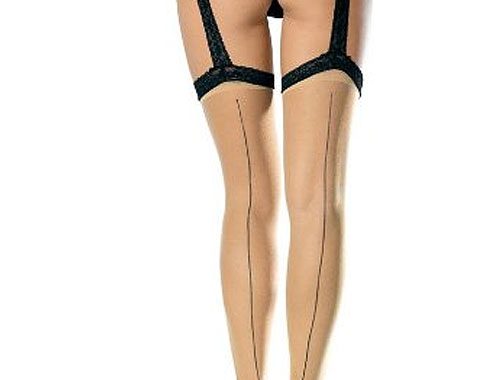 19 July 2013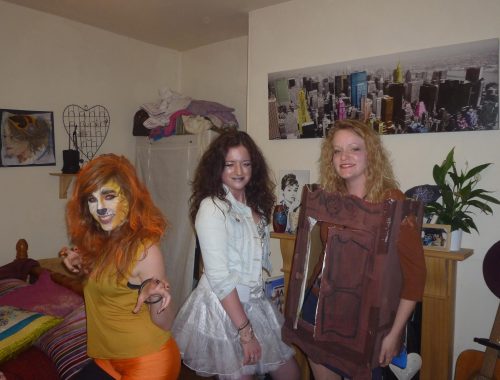 7 November 2011