Spanx – Spotlight On Lace
30 March 2017
Shapewear specialist Spanx have just released a new bridal collection, and there doesn't appear to be any hint of shaping present!
Renowned for its smoothing and shaping tendencies, it looks as though Spanx are no hitting the bridal wear market minus the shaping they are renowned for. Its Spanx bridalwear range oozes sex appeal, fun-action and flirty show-stopping drama.
Spanx's new bridal wear range
This new bridal wear collection, named Spotlight on Lace is available now, at the Spanx website. And we are eager to get our shelves stocked too, adding more to our already "bulging" Spanx lingerie range.
Spanx is currently listing 4 items for budding brides, or bridesmaids, consisting of briefs, bodysuits, high-waisted briefs and a lace bralette.
Spanx Bridalwear – Great shapewear for brides and bridesmaids on their special day
In a press release, Spanx founder Sara Blakeley said – "Women, especially brides and bridesmaids, have been asking for a product that they could wear on its special day that was pretty and powerful"
The great thing about this bridal range is that they are just too good for one day's worth of action.
That's what we think and we're sure the guys over at Spanx agree too.
These garments are just too darn sexy for one wear, so treat yourself, and your partner. Spanx has gone on record as stating – "perfect for your big day and every little moment in between"
As the wedding season begins, then it's time to start ordering now, prices are extremely competitive. Its bridal range starts from just £30 for lace briefs and up to £62 for the full-length lace bodysuit.  All four pieces from the range are available in sizes XS to 2X, in a variety of gorgeous colours.
A new concept of shapewear: Spanx bridalwear
Has Spanx managed to change the shape of Shapewear? With this bridal range, Spanx has certainly made a dent in the attitude towards it. This bridal shapewear collection is about lingerie with shaping added, as opposed to the shaping being added to the lingerie.
Check out our Spanx lingerie range here and start to take advantage of this fantastic lingerie brand today.
You May Also Like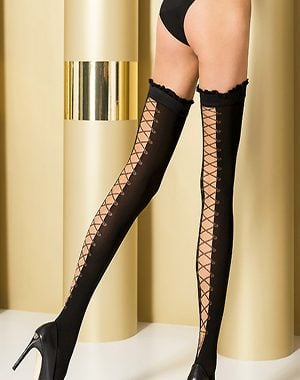 14 May 2021