A Spanx Q&A
23 May 2017
With the recent Spotlight on Lace campaign from Spanx and the rise and rise of this superior lingerie shapewear brand, we decided it was time to put to bed the many questions people are asking us about what is Spanx.
We also decided to conduct some research, of our own, to try and discover the most frequently asked questions, regarding this reputable shapewear brand.
Okay, well to begin it's Spanx, not Spanks. We weren't too surprised at the number of questions but we were surprised at how many questions suggested discovery, for this established brand.
Being in the industry we naturally assumed everyone else associated Spanx with shapewear. Not only have we discovered that this isn't the case, we also discovered that a lot of people don't even know who or what Spanx is.
To see so many variants of the same question – What is a Spanx to What's a Spanks? Tells us that some education is needed on the subject.
What's a Spanx?
So, let's address this one right away. Spanx is Shapewear; plain and simple. In the States, the brand's place of birth, shapewear is often referred to as Spanx.
Spanx is first and foremost shapewear, but what makes it so much better than any other brand is the quality. And of course, the finer detail. Spanx leaves no trace, so you needn't worry about any visible traces of undergarment.
What is Spanx used for?
The answer to this is strongly tied to the above answer, but we feel it needs some elaboration.
Initially, Spanx was born to create a smooth look, one that did away with embarrassing visible lines under dresses, skirts or other lady wear. It was all about eradicating the many wardrobe woes that exist for women of all ages, sizes and cultures.
You'd be mistaken for thinking shapewear was just about shaping the ladies body, making it look thinner. Not the case, Spanx is all about making the clothes look better. Not only that though, it makes you, the wearer, feel better too.
Spanx products are made of high-quality materials, finished to a high degree with comfort being of the utmost priority. Creating this smooth foundation ensures that clothes on the top mirror what lies beneath; a smooth, uncreased and shaped look.
What kind of Spanx do you need?
The answer to this depends on several variables. You are going to want the best Spanx, a Spanx that suits your needs.
So, what is the best Spanx for you?
This question so closely relates to the requirement question and ties in with other frequent questions too, such as – what do you want your Spanx for?
Answering this question will go some way in answering the other question a couple of paragraphs up too.
Knowing what you want Spanx for goes a long way in then deciding what kind of Spanx you'll need.
See, Spanx offer has a wide range of undergarments, each Spanx product is formed to answer specific needs or requirements for the wearer. You can even buy maternity Spanx shorts to support your belly and back and keep yourself looking smooth and together whilst pregnant.
If you plan to wear an elegant and stylish dress for a special social occasion, Spanx bodysuits are available that'll keep you looking smooth from top to toe. A variety of thigh shorts are also available to keep at bay visible panty lines. Spanx, in fact, has an underwear garment that will go with any formal or informal outer-wear.
For any occasion, even if you're planning a relaxing evening in, there's a Spanx product that will help.
What's the best Spanx for tummy control?
Many products available from Spanx come with some form of tummy control; high waist is the key component to look for. Check out the latest range of Spanx shorts here, we have a fantastic range available all geared toward tummy control.
Not only will they smooth out your stomach they'll also cinch at your waist, moving you toward an hourglass figure. Don't worry about the muffin top, Spanx will eradicate that for you too. Backless garments from Spanx are also available, so you can don that sexy backless number and look great from the front, too.
What size Spanx to buy?
Just go for the size that you are, do not order a size smaller than what you are, in the vain hope you'll become the slimmed down version of yourself. This will only cause discomfort and bulges will appear. Even when you buy your true size, Spanx products can look a little small for you. Trust us on this: when you try your Spanx on, it expands nicely and stays in its place.
Concluding our FAQs
So far, we've clarified what Spanx is, what they're used for, what kind of Spanx you need, what Spanx is best for you, what's best for tummy control and what size Spanx you should be buying.
Has this helped?
We hop so! If you need more information, you can find more information about every individual Spanx shaping style we stock on our site. After you check out the Spanx range we have available, we're sure you'll agree that shapewear doesn't always have to be functional. Spanx has some sexy pieces, too.
We fully understand the complexities of buying shapewear. If you've any further questions or feel you can add more to this piece then please do get in touch. We love hearing from you and do our utmost to reply to all comments and emails.
You May Also Like
30 July 2017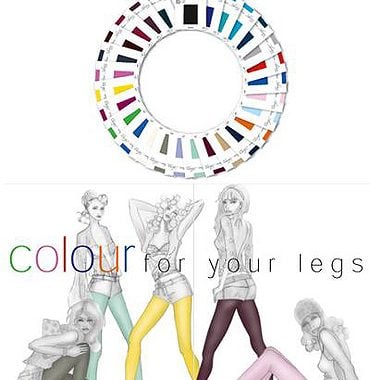 19 April 2011
23 November 2016