The Wolford Sustainability Project
16 May 2023
"I was realizing that consumer goods have a longer life than our own relationships. Sooner or later, everything decays. We need to have a look at the way we consume and relate to others." – Verena Smit
Wolford are one of the industry leaders when it comes to sustainability. They are the industry leader for a lot of other things too. Quality, fashion, timeless style, fit, an comfort. But today we want to concentrate on their new initiative, the Wolford Sustainability Project.
What Is The Wolford Sustainability Project?
The project is meant to challenge our ideas about what things in our lives are meant to last and what are not. It seeks to address the totality of Wolford's range and practices. Taking a look at their fabrics and materials. Wolford are examining the average lifetime of a product. They are hosting employee training on eco-awareness and how to offer more information to the customer about what is in their purchases. And even how they organize their outlets and boutiques to maximise the visibility of their recyclable items.
Who Are Wolford Working With?
Wolford are working in collaboration with the artist Verena Smit on this fantastic project. Smit is a Brazilian artist born is Sao Paulo in 1984. She studied photography in Sao Paulo and later studied in New York. She has collaborated with the likes of Gucci, Harper's Bazaar, and Marie Clare. Verena is interested in the volatility of modern life, and she wants to turn her curiosity into a statement on sustainability. Her aim with the Wolford Sustainability Project is a simple but challenging one. To explore the relationship between the durability of materials and our temporary attachment to them. It is a bold vision, but a noble one.
Wolford And Their Long Lasting Designs
Wolford have long committed themselves to the design ethos that fashion should be long lasting. To Wolford's credit, they have done exactly this for a long time. Long before their Sustainability Project, Wolford was making items that last a long time. And always so much longer than items from other designers of hosiery out there. This is their main approach to sustainability and it is a good one. Reduce the amount of waste in the first place, rather than reclaiming some of the materials. They make items of hosiery that you can wear and wear, and they simply last.
Aurora, The Journey to Make A 100% Sustainable Collection
The aurora collection is a stunning one, and completely sustainable. It is all about a classic look but with an eco-friendly base that. They do this through responsible sourcing, 100% recycled fibres, and meeting Cracdle to Cradle Gold Certification standards. Aurora by Wolford is all about items made from sustainable materials, that go back to the Earth as sustainable materials. If you want luxury and a totally guilt-free shopping experience, then go Aurora first and foremost.
What Is Cradle To Cradle?
Surely this is a typo, no? Cradle to grave means from the birth of a product to its end in the landfill site. This is a newer standard, one that is much more robust. Cradle To Cradle means it has been certified by the organization of the same name. It tests pretty much every one of the elements that go into making a garment, and Wolford have recently been certified Gold under their label. This means they are among the most environmentally friendly items you can buy when it comes to leg wear.
What Exactly Is ECONYL?
ECONYL is a registered trademark and a brand of fabric that is made from recycled yarn. Specifically, it is yarn made from recycled ocean fishnets and other nylon waste products. It is the best way to reclaim nylon specifically and prevent it from going into landfill. This is the part where Wolford protects things from going to waste, and their other initiatives are Wolford making sure they don't take what they don't need in the first place.
What Are The Products You Should Watch Out For?
The Hero Products, as they are often called, that lead the charge in this initiative are plentiful. There are the Wolford Twenties range, a modern and stylish take on the classic fishnet. They use ECONYL recycled yarn and they are some of the most stylish and futuristic items we have ever seen from Wolford.
There are also the Aurora as we previously mentioned. A stunning range of items that we adore. And there is so much versatility in them that we highly recommend them for all sorts of occasions.
What Can You Do?
As always, the only thing to do is "vote with your money" as they say. Patronise brands like Wolford and you will will be choosing the sustainable option. If the world switched to these alternatives, there would be no telling what good could come from it. We adore the Wolford Sustainability Project and all it tries to achieve, and we hope you do to.
You May Also Like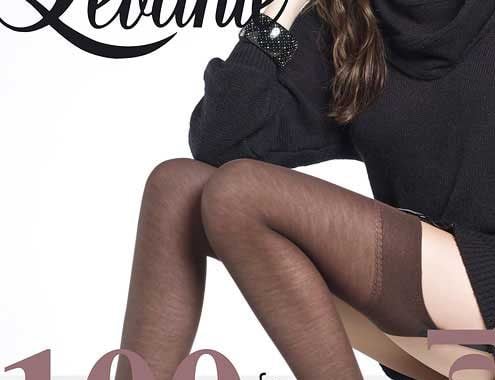 19 January 2016
6 June 2011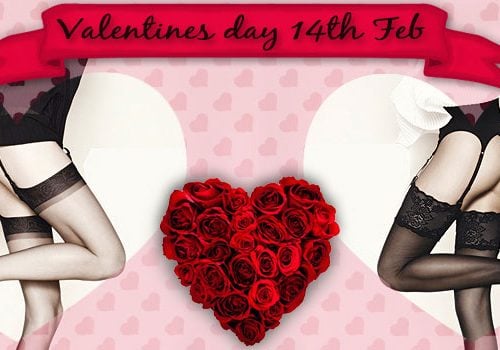 11 February 2013