Five reasons not to go bare legged in Summer
23 May 2019
Is it already that time of the year when fashion magazines and webs fill up with articles on 'how to ditch your tights'? You know; those articles where everyone seems to have perfect-looking legs and manicure, with tips on how to get your legs ready to bare legged. We want to give you five very good reasons not to go bare legged in Summer. Because… who doesn't want to look good all year round?
Well, we just love hosiery so much that we cannot ditch it in Summer. We may be a little biased, but, hey, we sell much more than tights. At UK Tights, we also sell footsies and ankle highs, ideal to bare legs. All we want is for you to know your options. Then, you can make an informed choice, knowing the pros and cons of going bare legged in Summer.
Why do people go bare legged in Summer?
People decide to ditch the tights and go bare legged for a number of reasons, the most common being the arrival of Summer. As soon as it gets warm, many people decide to show off their pins. We, of course, respect it. We also have sometimes stepped out in sandals and without any hosiery when it was warm. However, we really believe there are alternatives to ditching your tights in Summer.
If the weather at your place is as unpredictable as it is here, in the United Kingdom, you must certainly agree with us. To wear tights in Summer -or stockings, if you are a stocking person- is the only way to have your legs ready for any weather changes in Spring Summer.
If the possibility of getting your legs cold or wet after a Summer or a Spring shower doesn't scare you, check out these other good five reasons not to go bare legged in Summer.
And the first good reason is…
Reason 1: Sheer tights feel like make-up for your legs
Ultra sheer hosiery feels like make-up for your legs. No hairs, spots, scars or imperfections can ruin your perfect leg look when you wear the right hosiery. The make-up effect of a pair of 10 denier tights, like these in the picture above, is only noticeable on the short distance.
On the one hand, one doesn't have to care so much about having perfectly hairless legs when wearing hosiery. On the other hand, you don't need to spend money on a fake tan. Having an epic fake tan fail is something that scares the hell of you, hosiery is your solution to pale legs in Summer.
At the beginning of Summer, we usually recommend upgrading your usual sheer styles for a slightly darker colour than usual. Your face and arms usually get tanned before your legs do, so this quick tip is very useful for those with fair skin that doesn't get tanned so easily.
Reason 2: Hosiery prevents leg chafing
Anti-chafing bands and anti-chafing shorts are useful. However, we believe that wearing hosiery is the best prevention for leg chafing in Summer. Not only this. Do you know that funny feeling when you wear a skirt or a short dress without hosiery on and your legs seem to stick to your chair? That won't happen with tights on!
Reason 3: Tights are on trend!
Haven't you heard? Not only tights are hot right now. Sheer tights are actually cooler than ever! Of course, it doesn't have to be plain hosiery. You can get creative as well. Go for some elegant polka dots, diamond and stripe patterns, floral lace or, of course, fishnets!
Reason 4: Tights with sandals are a must-wear look
In the past, fashion experts used to say that it wasn't OK to wear tights with sandals. This has all changed in the last seasons, thankfully. Nowadays it's cool to wear tights with sandals. Even socks and sandals are super cool, according to the fashion gurus. Not only it looks great, but hosiery will also prevent your new sandals from rubbing your feet. Win-win!
Our little bit of advice: wear sheer tights, fishnets and other patterned tights under your shorts. They look amazing!
Reason 5: You can wear open toe and sandal toe hosiery
You have more options than ever: open toe hosiery (see here some fabulous toeless tights) are a great alternative to sandal toe tights, this is those tights without reinforced toe and heel. We would stay away from reinforced tights in Summer, as it may overheat your toes.
So, what do you think? Have you reconsidered it? Would you decide not to go bare legged in Summer?
You May Also Like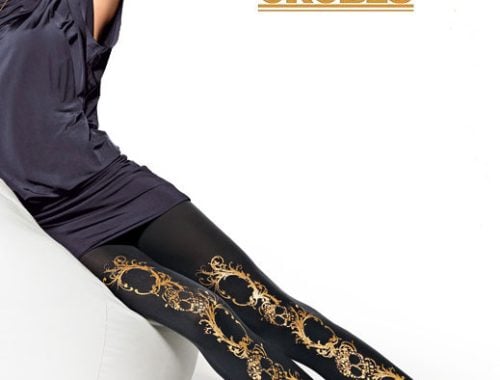 4 August 2011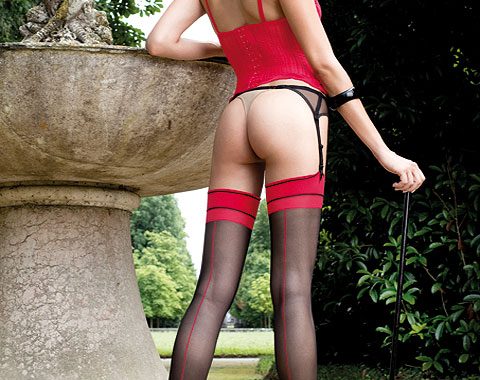 26 January 2015
6 September 2011