How did the Playtex Cross Your Heart Bra upgrade the game?
31 May 2019
Playtex lingerie has been around since 1932 and is still very much a front runner today. They started off with their world-famous Playtex girdles, where they used Latex a great deal. However, it was the launch of the iconic Playtex Cross Your Heart Bra that upgraded the game for Playtex and made them mainstream.
What was so different in the Playtex Cross Your Heart Bra?
Playtex had been operating for over 20 years when they came up with their more innovative campaign, which, was a total success. 1954 saw the launch of their iconic Cross Your Heart Bra with an advertising campaign some of you may still remember. The slogan for the launch campaign was "lifts and separates". Another great moment in the history of the bra.
As simple as that. "Lifts and separates". People loved it, though. It certainly worked for many women and, we have to admit, still does to this day. All those years ago and yet still going strong.
Why is that, I hear you say? Well, we believe that the Playtex Cross Your Heart Bra still does everything it promised back then and a lot more too.
The Playtex bra that "lifts and separates"
Playtex boasts that this bra can be worn for 18 hours and you'll still feel as comfortable in it as if you'd just put it on and they're right. It's the most comfortable bra you'll ever wear. This is because its fabric is perfectly chosen to allow your bust to breath. You will feel the uplift that this bra can offer and see why it's stood the test of time.
Without being on the expensive side, the Playtex Cross Your Heart Bra truly is one of the best bra styles money can buy. The construction and level of comfort are fantastic.
Playtex today brights with new bright-coloured lingerie
With the pass of the years, Playtex realised that not only could they make fantastic bras, but they could make them in lovely colours and different variations on lace and patterns. So, nowadays you can find your favourite Playtex bras in a range of colours, as well as the basics: black, white and nude.
A lady likes matching lingerie sets
And, because women often like to match her bra and her brief, Playtex also decided to go ahead and manufacture briefs to match their wonderful bras. Take the example of the Playtex Daily Elegance Underwired Bra in a lovely Orchid pink colourway. With its matching brief, of course!
This leads us to today when we have a host of wonderful lingerie for ladies who love good quality, comfort and style, at a great price. If this is your case, Playtex Lingerie is perfect for you.
You May Also Like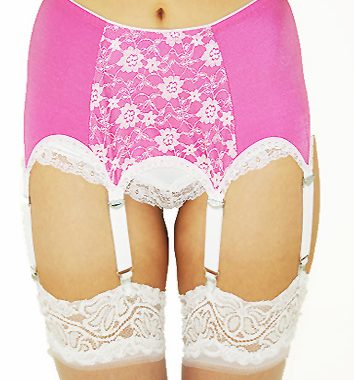 16 August 2010
1 September 2011