Celebrating the Pretty Polly Centenary
20 June 2019
Pretty Polly is 100! Can you believe it? The Great British hosiery brand is celebrating its centenary and we have just joined the celebrations. We have released some amazing special edition stockings and we've written a post about the evolution of the Pretty Polly brand. How does a small hosiery manufacturer become a centenary company? Keep reading!
Pretty Polly Heritage
It's not easy for a company to get to 100. Loads have changed since Harry Hibbert and Oswald Buckland created Pretty Polly. In these 100 years, the hosiery world has seen many changes, such as the appearance of the tights or the use of nylon.
Back in 1919, Pretty Polly had a workforce of only 10 people and two knitting machines. Pretty Polly's name originates from a famous racehorse back in the '1920s.
Nylon stockings were a revolution
Pretty Polly's first stockings were made of silk or rayon, as usual in the past. However, the arrival of nylon revolutionised the hosiery manufacturing process. And so, in 1937 Pretty Polly created its first nylon stockings.
As a curiosity, you may want to know that Pretty Polly's first nylons stockings were knitted in the most absolute secret in the United States.
After the official release in the US, Pretty Polly sold four million of these nylon stockings in only 4 days and, after the war, New York's store Macy's is said to have sold 50,000 pairs in as little as six hours. Amazing, right?
Pretty Polly also created some amazing non run seam free stockings.
Pretty Polly Hold Ups: 'Yes, we have no suspenders'
Pretty Polly has developed a reputation for being at the leading edge of hosiery innovation, not only in Great Britain but also on a global scale. This is because the company has reinvented itself over and over and has never stopped developing new ideas and ranges.
After the introduction of the run-resist seamless stockings, they came up with the idea of suspender-free stockings. This is how hold ups were born.
Pretty Polly also renewed its brand imagery in the '60s, with new logo and packages.
The first Pretty Polly seamless tights
Pretty Polly introduced to the market the one-piece seamless tights in 1968. It took customers a while to get used to the idea. Stockings were the usual until then, so the idea of wearing tights was mind-blowing for the more traditional people.
Pretty Polly Tights, No. 1 in sales!
Thankfully, the use of tights went on to become mainstream in the 1970s and Pretty Polly tights were the No. 1 garment for women in the UK and the US. Since then, Pretty Polly has become one of the top hosiery brands in the world and, which is more, and iconic hosiery brand.
For their 50's anniversary, they launched a new range you may have heard of… Pretty Polly Nylons! This is our best-selling range of sheer hosiery, so chances are that you may have tried it at some point.
Celebrities and fashion designers love Pretty Polly
Some of the Pretty Polly ads are absolutely iconic. They are a super-brand! Everyone loves Pretty Polly. A number of fashion designers have collaborated with the brand in the past, with some memorable fashion moments. Who can forget about Henry Holland's suspender tights or the 10 o'clock campaign, more recently recreated by Rosie Fortescue?
Holly Willoughby, Jessie J, Sarah Cox, The Sugar Babes, Laura Bailey, Eva Herzigova, Jemma Kidd, Jamelia or Kimberly Wyatt have been some of Pretty Polly's brand ambassadors.
A Limited Edition: Pretty Polly Centenary Stockings
The Pretty Polly's centenary stockings can be yours for £9.99, which is a great price for a limited edition product. We love the seductive back seam detail. Overall, they look elegant and sophisticated; classic and minimal. They are inspired in the past and heritage of Pretty Polly, we believe.
These lovely stockings are now ready-to-buy at UK Tights, but we'll also give away a few pairs to three lucky winners. See more details in the UK Tights Twitter page. In our experience, this kind of limited editions always fly off the shelves, so, if you don't want to miss them, you'll better purchase one pair. If you happen to be one of the lucky winners of our Twitter giveaway, you may end up with an extra pair. Two is better than none!
Congratulations to Pretty Polly on its 100 anniversary! Tell us, are you joining the Pretty Polly Centenary celebrations? Do share with us your first memories you have of Pretty Polly hosiery, as a kid or as a grown up.
You May Also Like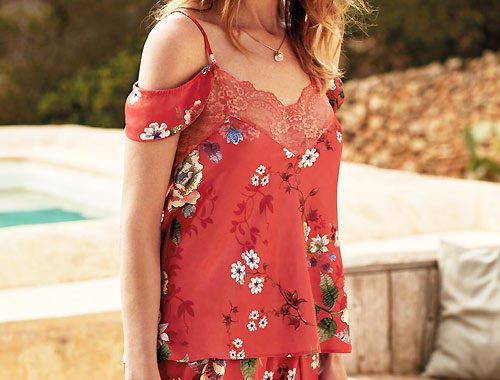 22 June 2018
18 January 2013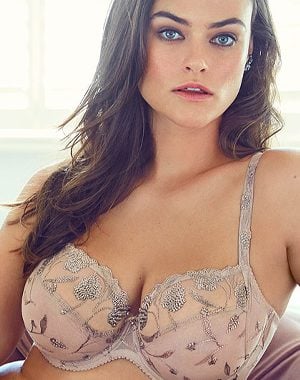 28 April 2021