Looking great in lingerie when you are over 50
26 June 2019
It can be difficult to look great in lingerie over 50 years old. On the one hand, there are so many amazing lingerie styles for 50+ women! Nevertheless, there is very little information or suggestions out there for women who are 50, 60 and more. Keep reading to discover how to transform your lingerie collection when you are over 50 years old.
There's life after the 50s
Many people believe there isn't beautiful lingerie for women over 50 years old. This couldn't be more false. An absolute myth. What can happen is that women end up buying the wrong products and end up being uncomfortable or wearing something that doesn't go with their style.
How many times has this happened to you? You have this idea in mind, but you end up with something completely different. Often the wrong product, which is totally unflattering and doesn't help you to make the best of your figure.
Here are a few ideas that you might like to try, but you have to remember to be true to your own style. Also, be aware of your body shape. We aren't talking about sizes here. With the years, everyone's body changes. While before you were crazy for a balconette bra, you may find that a full bra is your thing now. There's no shame on it.
Brazilian briefs and higher waist briefs are your allies
Stay away from thongs if possible. They do nothing for a woman unless you are on your 20s or have an athletic body. A thong brief can really hinder you when you're trying to look totally gorgeous in just your bra and briefs.
Instead, go for something more flattering and with a little more cover, such as a Brazilian brief or, even, a higher waisted brief. They look lovely! These can be so much more comfortable, nicely drawing your silhouette.
We love Aubade's Saint Tropez shorties!
Check out the amazing Aubade Saint Tropez briefs. They are probably one of the most-well designed lingerie garments ever. Romantic and seductive, yet absolutely comfortable. These briefs are usually a little more expensive than the bikini briefs and the thongs, but they are absolutely gorgeous.
And for those of you who want a brief that can hide a multitude of sins, a high waist brief is your secret ally.
Match bra and brief for an instant mood upgrade
Always try to match your briefs with your bra. You'll never look as great in a black bra with white briefs, so don't try. It may sound silly to you, but many of our customers tell us they feel an instant mood upgrade when they put on their matching lingerie set. You can wear matching lingerie every day; it doesn't have to be only for special occasions.
When buying your bra make sure it has great support. The last thing you need is sagging in that area. Get a bra such as the Empreinte Thalia Underwired Low Necked Bra that will give you a great shape and all the support you could ever need. Also, make sure you buy a couple of pairs of matching briefs, too. This way you might like to change your briefs during the day so that you stay nice and fresh and yet you'll still have the same look all day long.
Some of our bras have a range of matching briefs, so you can choose from midi, regular or maxi briefs. Some brands, such as Lepel, Aubade or Maison Lejaby, also offers cute lace shorties and high waisted briefs with light built-in support, which is a nice little extra.
You can wear bright colourful lingerie over 50!
It used to be the way that you only wore black or white bras and knickers, but these days there are so many lovely colours to choose from. Again, you don't have to wait until Valentine's day to wear bright coloured lingerie. Try a Scarlet red from time and time and see how it looks under a white blouse. In many cases, you can't actually see it through the blouse because for some reason it shows up as a skin tone! Don't ask us why but it does.
Choosing the right coloured lingerie for your skin tone
Choose colours that flatter your skin tone, too. If you have a very pale complexion, then go for pinks and pale blues. Pastel coloured lingerie will enhance your skin tones and look great against your skin.
Luckily for you, all pale lingerie is on trend this season and we have plenty to choose from: baby pink, sky blue, peach, mint and, of course, the 2019's favourite, which is lilac.
If your skin tone is olive or darker, you need to try some of our orange and coral lingerie sets. It may not seem like the most obvious choice. Nevertheless, you should trust our word here. You'll just love it. Warm colours, such as pink, red, orange and yellow, look especially good on dark skins.
Some other colours look amazing no matter your skin tone. This is the case of red lingerie, so popular around Valentine's day and fuchsia lingerie.
Shapewear to show off curves, not to torture you
If your figure is not quite what you might like it to be there is a wide variety of shapewear to choose from now. In times gone by, shapewear used to look like a torture device and to be honest, it felt like one too. Nowadays, you can find some comfortable shapewear that not only enhances your figure but actually looks good on you as well.
The classic thigh slimmers have grown into a full range of shapewear, with different levels of support. These days you can find all types of shaping solutions in a range of sizes, too. Back in the past are those days where people believed shapewear was only for plus sizes.
I advise you to take a look at the Wolford range for inspiration, which offers superb quality and modern designs. You can also read our post on the most common false myths of shapewear.
Go for quality over quantity
Our final words on this matter are to go for quality over quantity. If you can only afford to buy one bra and one pair of briefs, then do this. Get the best that you can afford and then add to the range as time goes by. Spending a fair amount on your lingerie will pay dividends in the long run as you will have a great look lingerie collection and the products will last much longer than their cheaper rivals.
And remember: No matter what your age, be happy in your skin!
You May Also Like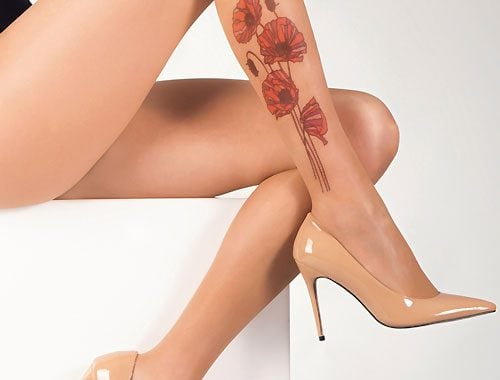 27 May 2016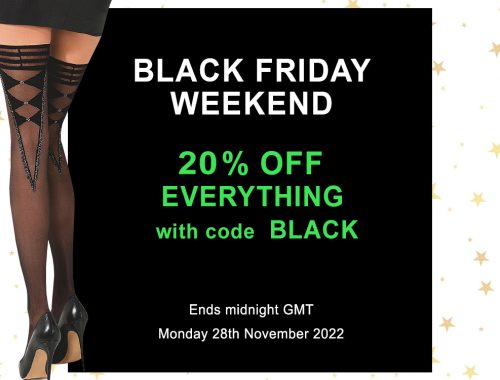 25 November 2022