UK Tights and Legwear International Team Up to Launch Couture Ultimates
5 August 2016
A new revolution is about to come to UK Tights. Couture Ultimates is the name of a new range of seamless ladder proof tights developed in Britain by Legwear International. At UK Tights, we are convinced this is the ultimate range of seamless tights and they are going to make a turning point in hosiery's history. This is why UK Tights and Legwear International have teamed up to launch the Couture Ultimates range. The products will be ready to pre-order soon, but, in the meantime, let us tell you how was the presentation of the Couture Ultimates Range to the press. Or even better: let us show you the very best of that day!
Introducing the Couture Ultimates Range
Let us introduce you The Victoria, one of the most trendy designs in the Couture Ultimates range. The Victoria are much more than a simple pair of opaque tights. They are seamless and 100% ladder proof. Yes, we said ladder proof. They don't run, even if you try to do it on purpose. Besides, they have a leg smoothing effect, meaning your legs remain energised all day long. Amazing, isn't it?
How was the Official Presentation of Couture Ultimates?
Dawn Barber, Managing Director of UK Tights, in the picture with Allan Falconer, Director of Legwear International, pose together at the official presentation of the Couture Ultimates. What a better place to talk about a truly British product than London! The presentation, which was part of Cici PR's Christmas in July, took place in room 913 nightclub, in the W hotel. An ultra-modern hotel located in the very heart of London with an impressive disco ball!
Celebrities, Fashion Stylists, Editors & Bloggers Were Introduced to the New Couture Ultimates
Lizzie Cundy poses with Dawn Barber – It was lovely to meet her! (Source: CiciPR) 
Many well-known faces joined us in the event: TV personalities such as Denise Van Outen, Imogen Thomas, Millie Wilkinson (Made in Chelsea), Anna Williamsom, Nathan Massey and Cara De La Hoyde (ITV2 Love Island); singer Lydia Lucy and model Nancy Sorell, amongst others. We had the opportunity to chat with each and every one of them about the features of the Couture Ultimates.
Spoil alert: You are going to hear a lot about the Couture Ultimate Tights in Autumn! 
Not everything was celebrities. We also introduced the range to loads of fashion editors, fashion stylists and fashion bloggers. We really enjoyed meeting new people, but even more, we could see the faces of the excitement of many of them after finding out about the Couture Ultimates. At UK Tights, we love meeting people who share our passion for hosiery!
A few more pictures of the day…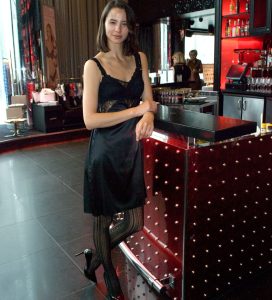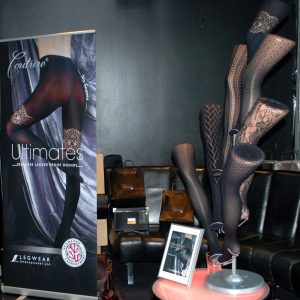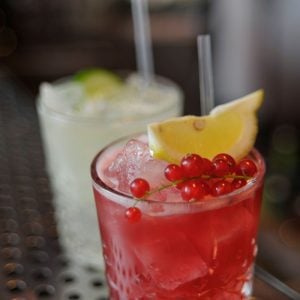 Read more about this fabulous seamless range here.
You May Also Like
17 May 2013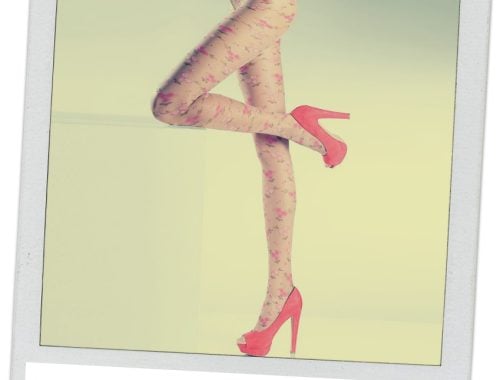 21 July 2015
15 December 2016