Best PJ Sets for A Summer Pyjama Party
25 July 2016
Summer is time to meet with friends and family and celebrate together. Barbecue parties are amazing, pool parties are quite fun, but for us there is one kind of summer party we like the most: the summer Pyjama party! Who wouldn't love to spend the evening chatting and gossiping with your friends? We know you want to look stunning even when you sleep. So, we have put together or selection of best pyjama sets to style in a summer pyjama party.
Hesper Fox Nyx Zephyr Silk Camisole & Matching Shorts
A stunning print in the best quality. This PJ Set is simply gorgeous and ideal for summertime! Not only it feels extremely luxury, but also has a flattering fit. It's one of those unique pieces everyone talks about. If you want to dress to impress, this should definitely be your first choice.
Nui Ami Paris Print Camisole & Matching Shorts
Sexy and stylish. The Nui Ami Paris Print collection has a beautiful contrast between the blush, light pink and ivory of the silk and the black lace details. Being silk pyjamas, you can only expect it to be soft and elegant. But it's more than pretty summer pyjamas. The Nui Ami Paris Print Camisole is ideal for fuller cups!
Do you know you can mix and match camisoles and PJ trousers and shorts to customise your sleepwear style? 
Both Hesper Fox and Nui Ami silky beauties can be mixed and matched to create your own customised PJ sets! This way, you can create your own PJ set with long pyjama trousers, instead of shorts, or combining a printed camisole with plain black silk shorts. Hesper Fox also has some short sleeve designs, in case you don't like spaghetti straps.
Jasmine Stacey Vixen PJ Cami Set
And talking about luxury styles… How cute is the Jasmine Stacey PJ set! The spaghetti cami comes with a matching high waist silk brief, which happens to be comfortable and sexy at the same time.
DKNY Signature Collection Short Pyjama Set
If you are one of those who can't sleep without a cotton pyjama set, take a look at the DKNY pyjama set in the picture above. Also available in white, it is ultra comfy and ideal to wear from spring to autumn. Soft at the touch and easy to wash, too. No wonder why it's one of our best-selling pyjamas!
Now that you have seen what we'd wear to a summer pyjama party it's your time. We invite you to share your favourites in the comments!
You May Also Like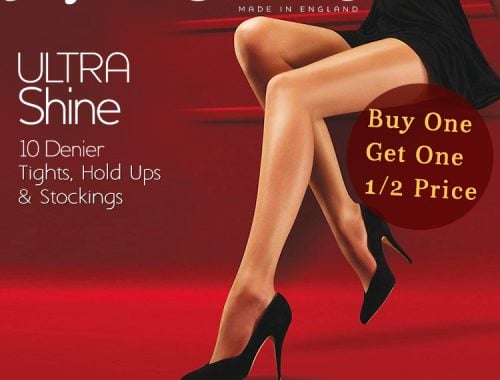 18 August 2015