Six British Lingerie Brands You Need To Follow
8 August 2016
You may or may not have heard of it, but British lingerie brands are growing a lot these days. Women seem to move from big brand names to new less known brands, maybe looking for that exclusivity big brands can't provide. What better than going for new lingerie brands to find out your own particular style and distinguish yourself from others?
We know you don't go out showing your underwear to everyone out there, but you surely can't deny this: Wearing fine lingerie and sleeping in beautiful nightwear somehow feels good, don't you think? This is our selection of the latest British Lingerie Brands you need to follow in 2016.
1. Hesper Fox Luxury Nightwear & Loungewear
Our latest acquisition is a truly unique brand. Designed in London, Hesper Fox Debut collection has everything for a lazy (but still chic) Sunday. Kristi Edwards is the creative director of this London-based nightwear brand. Sophisticated geometric patterns, colour blocking pieces and sophisticated leaves prints compose Hesper Fox's debut collection, including these two beautiful pieces, part of the Hesper Fox Carnival collection: Hesper Fox Endymion Carnival Silk Robe and Hesper Fox Nyx Carnival Silk Camisole with matching Hesper Fox Astrid Carnival Silk Sleep Shorts.
2. Smith & Downes: Comfy Lingerie, Nightwear & Loungewear
Based in York, Smith & Downs is a prettily printed brand of nightwear. Smith and Downs floral-inspired designs are created from the British heritage brand 'Liberty Art Fabrics'. Designers Marie Neal-Smith and Rebecca Downes are committed to use only the best materials to create beautiful collections.
Get the look: Smith & Downes Long Liberty Kimono, Smith & Downes Liberty Peacock Chemise and Smith & Downes Alpaca Bed Socks, all of them available at UK Lingerie.
3. Retro-Inspired Jasmine Stacey Lingerie
Jasmine Stacey's vision is to design flattering sexy lingerie to boost women's confidence. Jasmine Stacey lingerie collection was created from her founder's personal experience: When she was 20, a surgery left her with a permanent ileostomy bag and unable to find sexy lingerie to meet her needs. Her beautiful retro-inspired collection was designed with ostomies on the mind, but it is also perfect to cover C-section scars and for any woman looking for sexy high-waisted briefs with a little bit of tummy control.
4. Pretty Little Voila le Velo Lingerie
Voila le Velo lingerie targets petite girls. If you like hand-crafted lingerie, pretty little adornments and tiny prints, you need to take a close look at their lingerie sets. At UK Lingerie we like supporting independent lingerie brands, such as Voila le Velo. When you have one of Voila le Velo briefs in your hands it becomes evident how much love is behind them. They are so cute!
5. Nui Ami Luxury Sleepwear
Nui Ami has been with UK Lingerie since day 1 and it's one of the nightwear brands making us proud! There's something special in Sanjit Vallance's beautiful designs: maybe it's the silk, the fine lace decoration, the minimal finish, the gorgeous colour palettes… or maybe it's a combination of all of them what makes Nui Ami chemises, PJ sets and kimonos something truly unique. We can't help ourselves loving Nui Ami sleepwear!
6. Taylor & Rani Beautiful Lingerie For Girls
Why can't girls have beautiful underwear? Taylor and Rani lingerie was born to offer comfortable yet fun-looking bralettes and briefs for girls: comfy, soft at touch and printed with cute colourful motives. Besides, Taylor and Rani work with charities in Zimbabwe, Malawi and Sierra Leone to promote girls' education. Every purchase helps!
Do you know any other independent British lingerie brands we should be looking at? We have a list of amazing affordable lingerie brands, including some British names, and a guide to DD+ bras have also lost your mind for these six British lingerie brands? Leave a comment with your feedback!
You May Also Like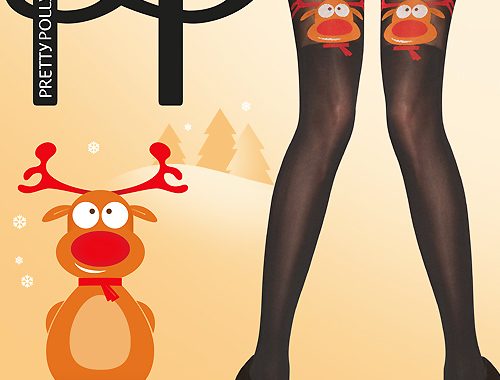 19 November 2015
18 March 2011