Five Hosiery Trends Featured In Max Mara AW16
17 August 2016
The new collections for the Autumn Winter 2016 season have started to arrive to UK Tights and we have so much to tell you about them. Isn't this the most exciting time of year? If a few days ago we were talking about Wolford, now it's Max Mara's time. We had never had such a large collection of Max Mara fashion hosiery, but this time we couldn't help ourselves and we went for it. Do you want to know what hosiery trends inspire Max Mara AW16 hosiery collection? Just keep reading!
Max Mara AW16: Pretty patterned tights
Max Mara Perseo Tights (£14.99), Max Mara Zattera Over the Knee Socks (£23.99) & Max Mara Kansas Tights (£14.99)
Patterned tights are probably the top hosiery trend for AW16 and Max Mara has nailed it with these three beautiful styles. The elegant scale pattern of the Max Mara Perseo is simply to die for and so they are these other two geometric prints.
Max Mara AW16 patterned tights are inspired in Burberry AW16 and Prada AW16 Shows
If you are a little bit of a fashionista, you'll love lo hear this: the zig-zag pattern in the Max Mara Zattera over the knees is inspired in Burberry's AW16 herringbone tights, a style you'll see in all the major fashion magazines this season. Meanwhile, the Max Mara Kansas Tights are the other huge trend this season, also seen in AW15: the diamond patterned tights. Prada AW16 catwalk show also featured navy diamond opaque tights. A coincidence? We don't think so!
If you prefer diamond patterned tights with a colour contrast twist, check out the Max Mara Bird Tights (£17.99). It's one of the most popular styles in the Max Mara AW16 collection so far, probably because it looks amazing no matter your style.
 Tartan Tights Are Walking Back From the 90's
Do you remember how popular tartan prints were in the late 80's and early 90's? The Clueless look is back to fashion and tartan tights are not an exception. Thom Browne and Marc Jacobs featured tartan tights in their AW16 collections. You can also get the prettily plaid look with the Max Mara Ragazza Tights (£19.99)
Temperature-Rising Vertical Striped Tights
The Max Mara Sagoma Tights (£22.99) are one of those styles designed to make your legs longer and sexier. You can wear them from day to night, but we have to say they look even nicer when light is gone. All eyes will be on you with these vertical stripe tights.
Polka Dot Tights with an Elegant Twist
If you thought polka dots were not going to be on trend this season, think again! The Max Mara Sansone Tights (£19.99) prove polka dot tights have actually become an essential style, rather than a fashion one. These tights have a cute mocked knee high effect, which gives them a cool look, don't you think?
What else should I expect from Max Mara AW16 collection?
There's much more going on the Max Mara Autumn Winter 2016 collection, such as a lovely pair of lurex knee highs, colourful socks and new fishnet tights. Furthermore, we have extended our range of Max Mara essentials, with new colours in some of your favourite styles, such as the Max Mara Canto leggings or the Max Mara Lisbona microfibre tights.
Keep visiting UKTights.com store to spot all our new arrivals! 
You May Also Like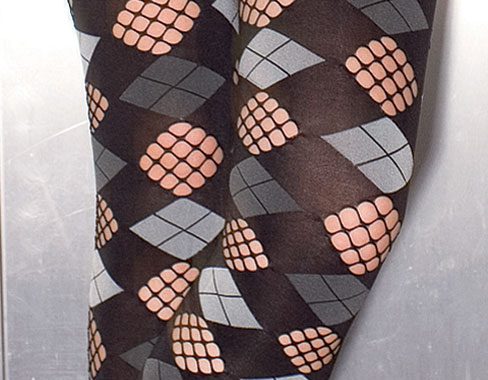 24 August 2011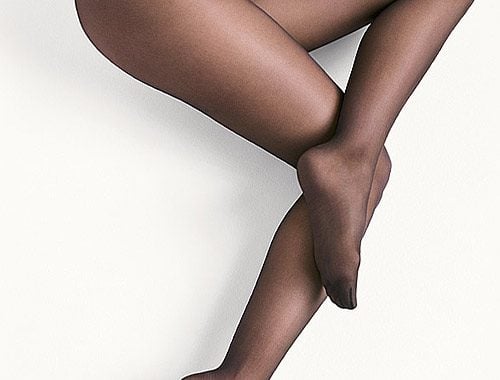 13 February 2020
28 June 2013