Chloe Jasmine Lingerie Feature As Seen In Volition Magazine
4 August 2017
Chloe Jasmine lingerie shoots for Volition magazine are brilliant! If you follow us on Facebook, Instagram or Twitter, you must have already seen a few sneak-peeks of this amazing fashion feature, as we've been sharing them over the last days. We love them so much that we needed more. These pictures are well worth a full blog post, so here it is. No spoiler alerts needed here… after you see this, you're just going to love these lingerie sets and model Chloe Jasmine as much as we do!
"Over the Rainbow" is the name of this feature by Tracey Lea, which is part of Volition magazine issue 10 (July 2017). Had you spotted this fashion magazine before? They do pretty amazing stuff, so it's about the time you check them, if you haven't done it yet. Volition magazine is a bi-monthly publication, both digital and print. With more than 250 pages dedicated to fashion, beauty and art, it's one of these magazines you can keep in your living room to come back to it when you're up to some me-time. You know what we mean: A cuppa, you, your pyjamas and a good magazine. Change your living room for the garden and the hot drink for a cold one in Summer, and there you have a plan.
Chloe Jasmine Lingerie Look in "Over the Rainbow"
In the picture above, former X-Factor singer Chloe-Jasmine models Pour Moi lingerie by UK Lingerie. Photographer, stylist and set designer Tracey Lea directed this shooting. Make up artist Desiree Delia and photography assistant Jean-Christophe Hermier completed the team. The feature was shot in Tracey Lea Studios, in Chelsea, London. Vaporous colourful tulle was used to create a texture effect. Chloe Jasmine hasn't dyed her hair pink, don't panic. It's just a wig; a pretty one, we have to say; finished with a fascinator. But let's better talk about Chloe Jasmine lingerie look, should we?
Basques are really popular season and we, right here, declare ourselves fans of a good seductive basque. Why all the fuss? Because basques put together the best of bodysuits and corsets. A basque is basically a corset with a built-in bra. Basques often come with straps to wear with some sexy stockings. So, here we have a seductive nude basque with contrasted black embroidery. It's also a bandeau style, as straps can be removed, moulded and padded. Besides, it can be easily adjusted in the back, to help you look just as beautiful as Chloe Jasmine!
Do you like this basque? And the thong? Good news, because the whole Pour Moi Boudoir collection happens to be on sale. It includes a bikini brief, a suspender belt and not one but two bras, a half-cup padded bra and a full cup (soft cup), available in cups B to F. And all of these super sexy lingerie styles are 20% Off. Not bad, right?
So, are you so in love with this fashion feature as we are?
Thanks, Chloe Jasmine and Tracey for these amazing pictures and thanks to Volition magazine for giving us permission to share with you these pictures.
You May Also Like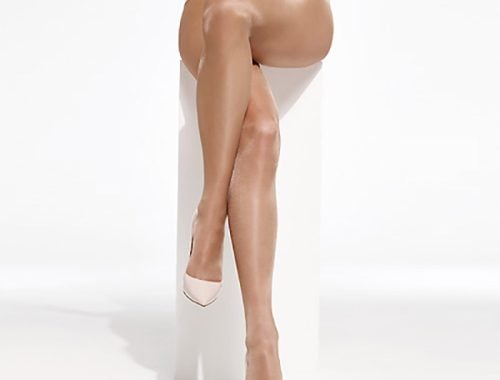 3 May 2019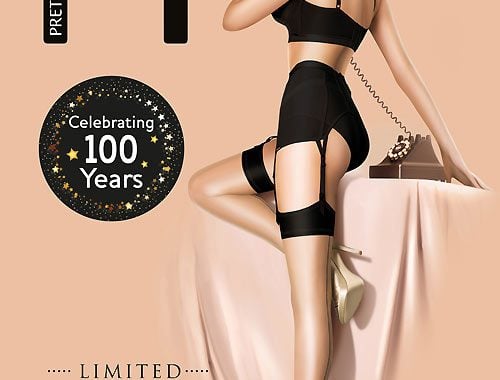 20 June 2019