Boudoir Lingerie: What's wrong with a little Kink?
14 August 2017
Are you a fan of boudoir lingerie? Why everybody seems to be talking about boudoir-inspired lingerie these days? No, it isn't all about Fifty Shades of Grey, although the success of the books and films have certainly been mind-opening for many people. Let us explain you why everybody seems to have lost it for a good sexy set of boudoir bra, brief, suspenders and more.
From Caveman to Courtesan: What's wrong with a little Kink?
Since the concept of 'sexy' was discovered – we have reason to believe it was actually invented by Marilyn Monroe in 1959 – there has been an art to wearing just the right thing in the boudoir. And, as the time-tested wisdom goes, it doesn't involve wearing absolutely nothing but your birthday suit and some Chanel No. 5… Although the perfume never hurts. No, much better to cover up just the right parts of you and leave a little to the imagination. That's why, since early (Wo)Man first uttered the cave-person word for 'oooh, naughty!', we have had sexy lingerie in our Arsenal of Tease. Even if all that 'sexy lingerie' originally meant was a loin cloth and a sabre-toothed-tiger-skin bra…
Nowadays, things are a bit more sophisticated when it comes to boudoir lingerie, and they tend to involve an unabashedly large quantity of lace, silk, and the colours black and red. Whilst we are no stranger to these stalwarts of sexy style, UK Lingerie also offer elegant boudoir lingerie in a whole range of designs, fits, colours and textures, not to mention for all sorts of body types and all occasions.
First, a word on brands. In the UK Lingerie collection, the most populous and popular of all of the boudoir brands are Dreamgirl and Pour Moi. We're not ones to pit brands against each other, and in this case it would be altogether useful anyway, since each offers its own style of sordid delights.
Where Dreamgirl are the masters of silk and satin, Pour Moi are the titans of lace and mesh. Whilst Pour Moi loves a sexy strap or five, Dreamgirl isn't afraid of a little frill (or thrill, for that matter).
Both brands suit small and large sizes, so you can be sure there will be something for you. Sizing isn't an issue here, as both brands understand curves are sexy and make everything in their hands to create seductive boudoir for the curvy girls.
Our advice on this front is to explore both brands (using the filter sidebar to narrow your search, and by checking out each brand's own dedicated brand page), and decide for yourself which best suits your style of seduction. If none of these convinces you, we have many others to choose from: Oroblu (and its seductive Temptation range), Mimi Holliday, Aubade, Mapale and more!
Product type is the next port of call, and boy, do we offer a huge range…! There was a time when sex was called 'intercourse', foreplay meant unbuttoning your cardigan, and boudoir lingerie consisted of a pair of less-modest-than-normal bloomers and a long, unflattering chiffon negligee. Don't get us wrong: if the 1950s very-naughty-housewife thing is your scene, don't let us stop you (in fact, we may even have a few vintage-style garments to help).
But there is a whole world of sexiness out there, from lacy panties, to bust-accentuating bras, from sultry night gowns, to whip-cracking suspender belts.
Speaking of which…
Our Final rule: don't forget the kink!
What do you do when you've reached a boudoir plateau, or stalled altogether in the bedroom? Try a lace garter all-in-one dress, a kinky body with visible O-ring cups or a pair of nipple covers. If you're up to something naughtier, Leg Avenue is the brand you're looking for. Or go for a slip, a teddy or a corset – and Heaven knows we have a vast enough range of those (check out our section pages using the banner across the top, or play around with the search bar). Then, for the more extreme sex kittens out there, there's a Fetish Chemise, Halter Dress with Matching Thong Choker and Wrist Restraints, and the odd (but popular) Rollercoaster Cuff and Thong Set. Our advice: don't skimp on the sexy! 
You May Also Like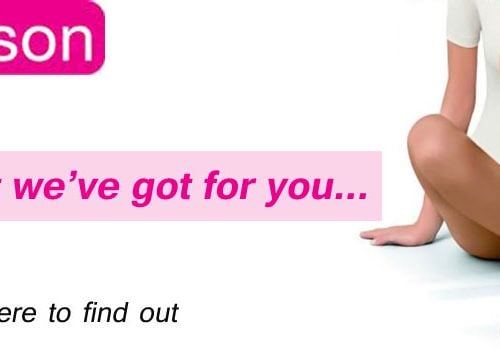 10 July 2013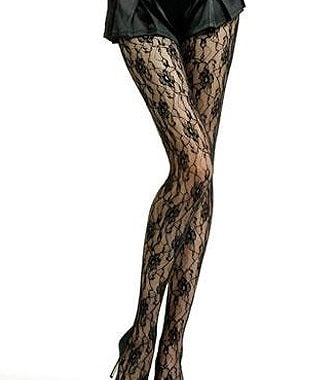 16 August 2013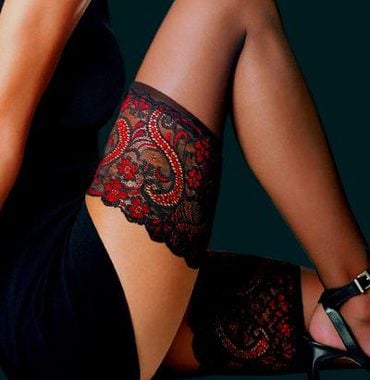 21 April 2015