AW16 Hosiery Report: It's All About the Tights!
24 August 2016
Something has definitely changed in the fashion world. A fashion swift. An oh-so-expected change for hosiery fans. It's all about the tights this season! Do you know how fashion magazines and many designers were totally against hosiery? Well, we are glad to tell you this has changed for good. Looking at our recent reports about London Fashion Week and other fashion shows, we were expecting hosiery to become more relevant in the fashion world. However, looking at the pages of most fashion magazines out there, you can quickly realise hosiery is the focus of many designers' promotional campaigns. Just take a look at these five examples below.
AW16 Hosiery Report: The Chanel Lace Tights
Chanel has chosen actress Kristen Stewart's leggy look to represent its Autumn Winter 2016 campaign. The actress isn't especially tall and, so, her legs are not as long as professional models. You can't deny, though, Kristen Stewart legs look spectacular on the Chanel lace tights. It was actress Diane Kruger the first person we spotted in the Chanel season signature hosiery. Imagine our surprise when we discovered Pierre Mantoux has a similar lace style to Chanel tights!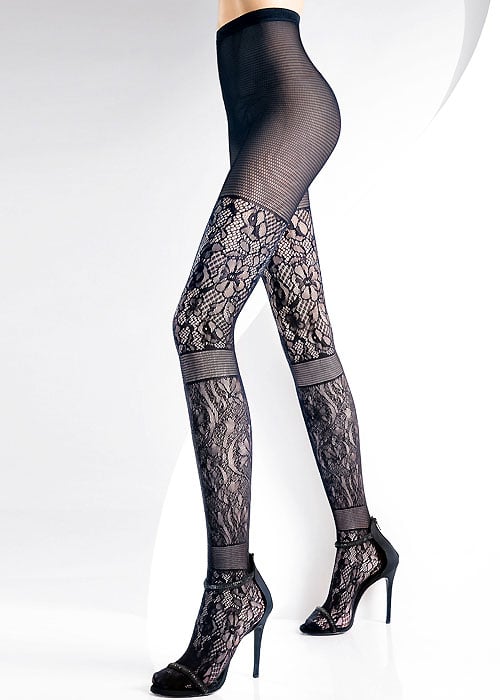 How amazing are the Pierre Mantoux Vanity Tights above, inspired in Chanel lace tights? We loved them so much we put a massive order. We didn't want to sell out of these in the first week. Do you know what is the best thing about the Pierre Mantoux Vanity Tights? They are only £26.99, which is far below the price of some Chanel tights and, still, the best of the qualities. Don't forget Pierre Mantoux hosiery is one of the finest brands of hosiery!
AW16 Hosiery Report: Burberry Herringbone Tights
Herringbone patterned tights are one of the must-have hosiery styles of the season. Two styles in the new Couture Ultimate tights have beautiful herringbone patterns. The Oroblu Ultimate Catherine fashion tights are our favourite herringbone style. Keep an eye on this range of tights coming soon to UK Tights!
AW16 Hosiery Report: Prada Diamond Tights
All eyes were on the diamond tights in Prada AW16 catwalk in one of the greatest moments of AW16 catwalks. Diamond patterned tights are a classic style coming back to fashion. Last year and, again, this season, many of our hosiery brands, such as Le Bourget, Oroblu and Aristoc have created similar styles, the most beautiful of which are the Oroblu Danielle Tights (13.99), available in black (as the picture above) and cobalto. 
If you are a fan of geometric prints, AW16 is your season! Geometric printed tights are hot! 
AW16 Hosiery Report: Thom Browne Tartan Tights
Marc Jacobs and Thom Browne, in the picture above, featured tartan tights in their Autumn Winter 2016 catwalks. Get the tartan look with the Max Mara Ragazza Tights (£19.99).
Preview of SS17 Hosiery Styles: Gucci Patterned Tights
Going even further, Gucci SS17 show in Westminster Abbey left us some pretty awesome leg styles, including colourful lace tights, footless fishnets and these cute patterned tights on the left. You can get the Gucci leg look before anyone else with the Gipsy Fan Net Tights (£7.99).
Are you going to embrace any of these AW16 hosiery trends?
You May Also Like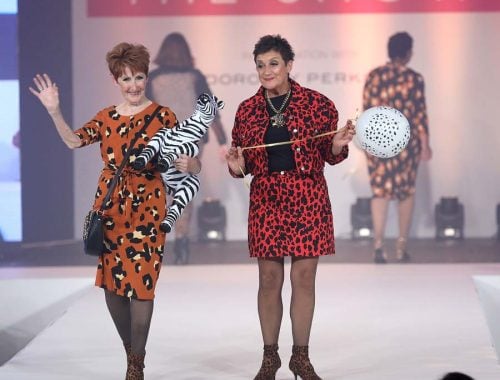 23 October 2018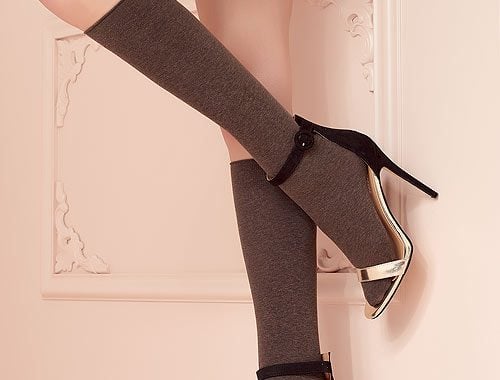 4 August 2015