Five Printed And Patterned Tights You Should Own
30 July 2017
Fogal, Wolford, Le Bourget, Falke and, now, Trasparenze. The new Autumn Winter 2017 fashion collections have started to arrive and we couldn't be more amazed by the creativity behind these styles. How can they come up with so many stunning patterned tights season after season?. Even when you think you have seen them before, you take a second glance and, there it is, something different you hadn't spotted before. We know there isn't such thing as too many tights, but we can ensure you won't have too few patterned tights if you get yourself with a pair of each of these five top printed and patterned tights.
1. Honeycomb Fishnet Tights are the season's must!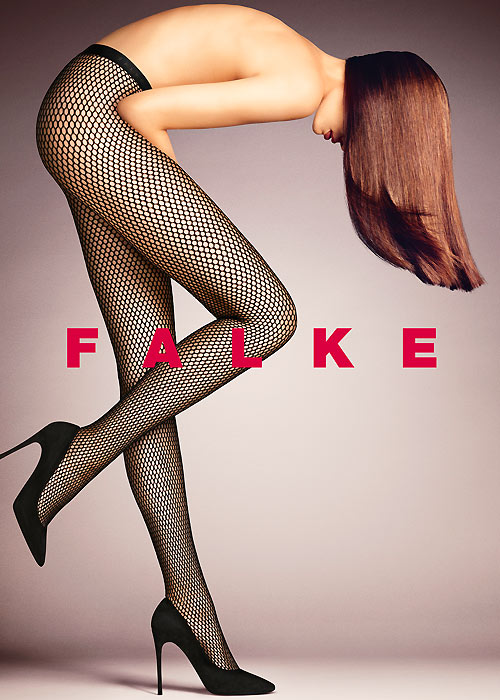 Tired of wearing the regular black fishnet tights? Fishnets get a makeover this season. Autumn Winter Fashion magazines will be covered in fishnet socks, knee highs and tights in all the colours of the rainbow. Bright and pale colours are equally trendy this season. As for the black fishnets, trends are moving into new patterns. We had some fishnet-and-lace patterned tights in the Spring Summer 2017 season and they sold out soon. Our favourites for Autumn 2017 are these brilliant honeycomb fishnet tights in the picture above.
How to wear honeycomb fishnet tights: With a smart dress, with a party outfit, with your miniskirt, with shorts and, of course, under jeans! Fishnets are so versatile!
2. Back to 1990 with tartan printed and patterned tights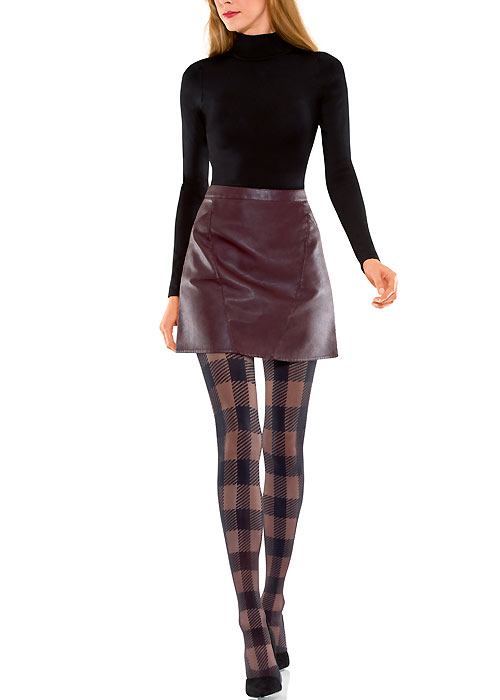 Tartan tights are no longer exclusive of Burns Night. Cropped tops, choker necklaces, denim, etc. The 90's are experiencing a revival and tartan tights are one of those styles coming back into fashion. You don't have to go back 20 years to find tartan tights. Le Bourget has those stylish tartan tights in the picture above, Le Bourget Couture Tartan Tights (£17.99) and these tartan leggings we absolutely love.
How to wear tartan tights: Going out for a meal or some drinks? Go for denim or leather. Contrast it with a plain outfit not to overdo it. For a smarter version, pair them with dark colours: black, navy, burgundy, etc. Tartan tights can also look elegant when worn properly. So, here you have a perfect pair of tights you can wear to the office.
3. The Prada's take on the argyle socks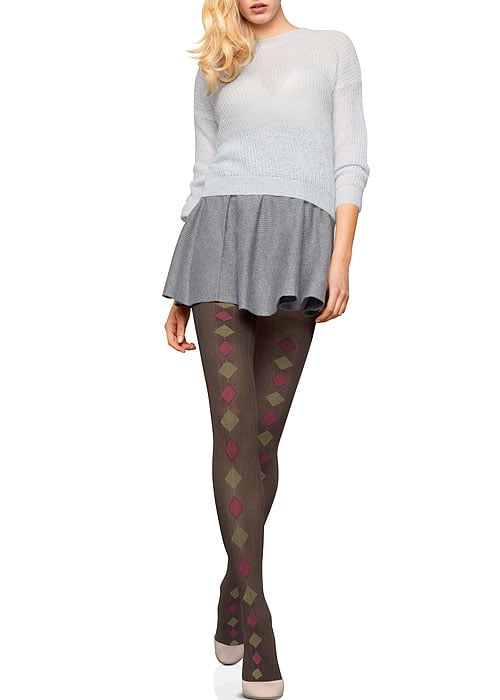 Prada AW16 catwalks brought back the argyle socks to fashion, moving this Scottish plaid pattern from socks to tights. It can't be a coincidence that The Telegraph included them in their 2016's list of 7 types of tights you need in your winter wardrobe. As Prada tights are out of most people's budget, maybe you can check out these argyle patterned tights by Le Bourget.
How to wear argyle tights: These tights look seem perfect for a cold Autumn day. The argyle pattern always looks classy, so why not wearing them to the office? They must look awesome with ankle or knee boots and a jumper dress, don't you think?
4. Lace tights: The straightforward way to upgrade your wardrobe
Lace tights are the single most elegant pattern in hosiery. Just look at the Fogal lace tights above. Aren't they pure perfection? Celebrities and fashion bloggers are wearing lace tights with sandals, although looking at the picture above it's fair to say that black heels and black lace tights are the perfect combo.
How to wear lace tights: There's only one rule for lace tights. Don't overdo it! Lace tights are going to steal the look, so make sure the other bits of your outfit are plain and minimal. For the Autumn Winter season, wearing lace tights with a velvet outfit is a winning option. Satin dresses, leather and denim also look fab!
5. Dare to wear: Houndstooth tights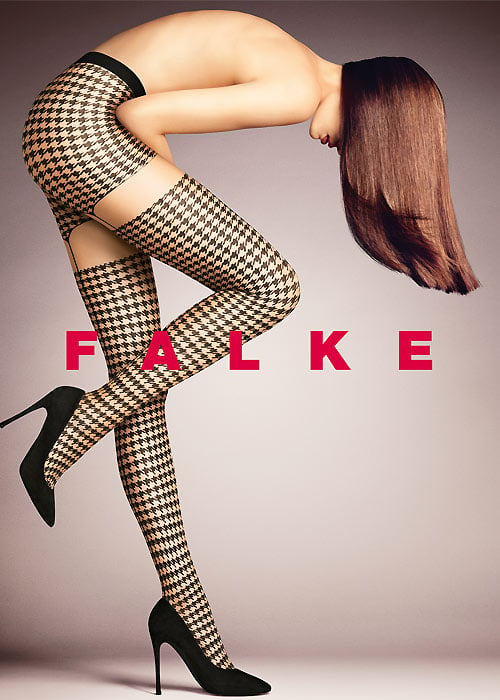 Houndstooth pattern isn't for everyone, but it's so eye-catching! You need to really like a good pattern to wear houndstoth tights, because they aren't as easy to combine as the styles we've shown you before. Still, what's life without a challenge?
How to wear houndstooth patterned tights: Wear them with something minimal. You can go for an elegant all-black outfit, something dark other than black (such as navy, forest green, purple, burgundy, etc.) or denim. Bear in mind that the houndstooth tights will catch all eyes, so just relax, smile and enjoy it!
Which of these printed and patterned tights are you going to try on this season? What others you couldn't live without?
You May Also Like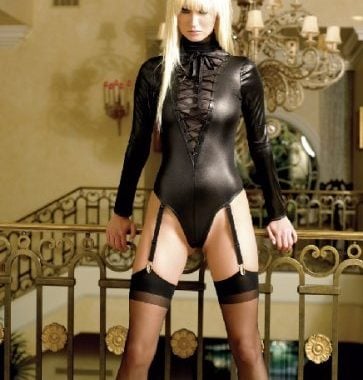 30 July 2009
18 January 2010
20 August 2009