Pretty Polly Fashion AW17: From The Office To The Party
11 October 2017
Pretty Polly is back. The wait is over. We have added 27 new Pretty Polly styles to our already extent collection of hosiery, including a new take of Pretty Polly's signature opaque range, the Pretty Polly 3D range, new party socks and, our favourite, a fabulous collection of fashion tights.
We love Pretty Polly stockings and hold ups. Tights are what Pretty Polly better does. Not only they are durable, but also quite affordable and, yes, also quite cool. So, let's start with this. Let us introduce you to Pretty Polly Fashion AW17 tights.
Our favourite Pretty Polly tights ever!
First things first. Our favourite style of Pretty Polly Fashion AW17. Or should we say one of Pretty Polly's best fashion styles ever seen? Yes, let's better say so. Just look at them. Aren't they amazing?
The wet look panels and the geometric figures are put together to create a futuristic (yet quite minimal) leg look. Ideal to wear with something sexy, i.e. mini skirts, mini dresses or shorts. Your legs should be the star of the night. These are probably the only tights in the whole Pretty Polly Fashion AW17 we wouldn't wear for work. Or would we? Well, maybe that's one of the perks of working at UK Tights. Still, perfect leg style for an unforgettable party night!
Back-seamed tights with an interesting twist
We do love a good pair of back-seamed tights. Don't you also love them? These seamed tights, though, will suit even those who aren't into back seams. Both styles are perfect for a smart office look, a shopping afternoon, a night out, a dinner date… practically any plan you can think of. Being opaque, they're just perfect for Autumn Winter. A great addition to your personal legwear collection, especially with all the pre-Christmas parties just around the corner. Do you prefer the embellished back seamed tights above or the polka dot cut out ones, below?
THE Fishnet Tights to own in 2018!
We have lost it for this style. Just when we were convinced our collection of fishnets tights was complete, Pretty Polly surprises us with a new fishnet style to die for! Not literally, but we kind of overventilated when we saw them for the first time. We were faking, but still, these fishnets tights with diamond patterns are just perfect for this season. Wear them under your jeans, your dress, your skirt…
If you love hosiery, you need to make yourself with at least a pair of these styles. Prices, as always in Pretty Polly hosiery, are unbeatable and great quality for the price. So, why waiting any longer? Hurry up before they're sold out!
You May Also Like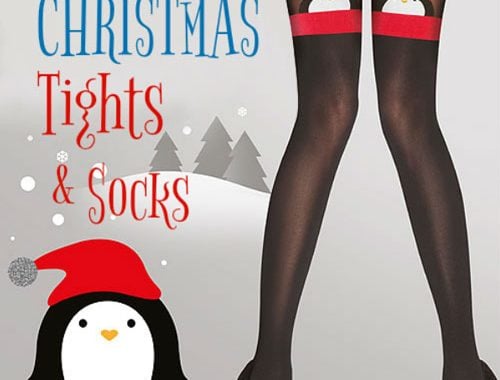 7 November 2017
28 June 2013