Dawn's Top Five Tights for Summer 2019
9 July 2019
Many of you have told us how much you loved that blog post about glossy or matte tights. You know which one, right? The one where some of us shared with you the reasons why they prefer glossy hosiery over matte hosiery and vice-versa. You may have also checked out our list of the ten glossy tights for superb Summer legs we recently posted, too. Today we have asked the boss for her preferences. Let's read what she has to say.
Dawn Barber: 'At UK Tights, we adore tights!'
Dawn Barber: At UK Tights, we adore tights. Every single one of us here adores tights. I love the look and feel of them and I personally feel very lucky to have the job that I have, whereby I can purchase tights from all over the world, all the time and tell our lovely customers all about them.
We have in excess of 2,000 different products at UKTights.com, so it can sometimes be a little difficult to choose your favourite pair. Even for us, experts in hosiery, it can be tricky. But here goes, let's name a few of my favourites pairs of tights and let's see if they're yours too.
What are Dawn's top tights for Summer 2019 season?
Aristoc Ultra Shine Control Top Tights
I start with this product because I wear these quite a lot. I love the gloss and the lightweight feel of the fabric against my legs. They feel like a whisper against your skin and you can hardly tell they are there.
I usually wear the Illusion colour as it goes well with my skin tone. I love the control top too as it puts the tights in place and they simply stay there, no sliding down or messing around. This product is perfect for the office or a regular day out shopping.
Trasparenze Hawthorn Tights
Trasparenze always have an amazing offer each season and this season is no different, but one product has caught my eye and it's the Hawthorn Tights. This product has a timeless design and is so pretty, with its floral design. They are simple and minimalistic, yet the design looks like it's painted on your legs. I love the eye-catching floral offering and the look and feel of this product on my legs.
Trasparenze legwear has a beautiful perfume that you can smell after many washes. If you haven't tried this brand yet, then I urge you to, as you're missing out on something quite special.
Levante Perfect 12 Tights
Now here is a beautiful sheer tight. This new design from Levante fits perfectly. They are finished with a satin effect, so not too shiny and not too matte, just perfect! They give your legs that perfect sheen look and they are ideal for warmer weather. I usually wear these if I'm going out for an evening with friends and I don't want to overdo the shine element.
Oroblu Different Tights
These are some 15-denier tights with a difference. They are sheer to waist and the fit is incomparable. The sheerest of yarn goes into making this product and it's relatively new to the world of hosiery.
I was asked for my opinion on this product in its design stages by the Oroblu team and, from the first time I saw a prototype, I knew it would be a wonderful product once manufactured. The invisible toe and stay-put waistband all go to make this product great for the summer months. Our customers love it and so do I.
Wolford Sheer 15 Tights
The Mighty Wolford, as I like to call them, are second to none when it comes to the design, manufacture and production of superb hosiery. This is one of their staple essential products. Sheer 15 is one of our best sellers and comes in a large array of colours to suit just about every taste. If it's a professional outfit your wearing or you're wanting to make a lasting impression showing off your gorgeous pins, this product will certainly do the trick. I love these tights. They wash and wear so well and prove to me time and time again that you only get what you pay for.
If you love the Wolford Sheer 15 tights, maybe check out our Wolford Sheer 15 3×2 Promotion. We only have a few sizes and colours left, but this offer is a total bargain!
Now it's your turn to share with us what are your favourite tights for Summer 2019.
You May Also Like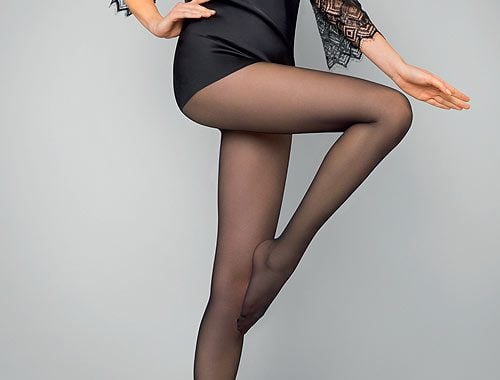 19 November 2018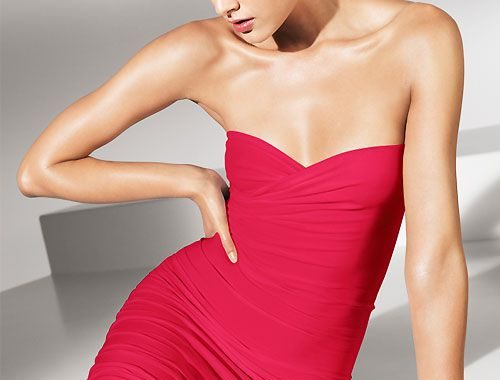 7 February 2015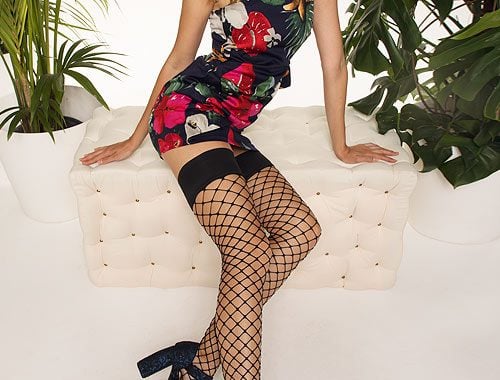 30 May 2018