Shiny Tights or Matt Tights? The Million Dollar Question!
20 June 2018
To gloss or not to gloss; that's the question. The million-dollar question, along with the bare-leg or tights-on question we all ask ourselves at some point over the summer. Shiny tights (both sheer and opaque) are super trendy right now, but, still, many people out there prefer matt tights to glossy hosiery. We have asked the experts, AKA the lovely people at UK Tights. This is what they've said:
Dawn loves wearing shiny tights
"There are a great many people who believe that glossy tights are not the right thing to wear. Personally, I love shiny tights. The way they make your legs shimmer and shine as you walk is something that I find very appealing".
"I simply adore sheer shiny tights. I like the smooth shine that gives your legs that just oiled look. You can also wear higher deniers when wearing sheers. This gives an even glossier look and can also address some of those issues with marks. Dawn's all the time-favourite glossy sheer tights are Levante Class Shiny Tights and Aristoc Ultra Shine Tummy-Control Tights".
Marta prefers a matt finish
"I don't much care for glossy tights. You must have flawless legs to wear them as they show every mark. I much prefer matt tights as you get a more even look. One of Marta's favourite tights for summer are bare-leg looking tights Kunert Fresh Up". 
Sammy goes for super shiny tights
"I love super shiny pantyhose. I feel that they enhance the curves of your legs and give the impression of silk against your skin. As you walk the muscles of your legs and the structure can be seen more easily giving them shape and contour".
Georgina is in the matt hosiery team
"I prefer matt tights as they give a much smoother, more natural look. Much better for covering blemishes. If you have tiny spots on your legs you're less likely to see them with matt tights".
Rachael goes for the best of both: A satin finish!
"I like a more satin product. Not matt or gloss but somewhere in the middle. The best of both worlds really. I think you can get away with satin legwear for day or evening".
"It will go with just about any outfit and you could go from office to dinner date wearing the same product".
For Rebecca, the tights' finish depends on the outfit
"I think it all depends on your outfit. If you have a very shiny dress, then you wouldn't dream of wearing matt tights. Your legwear should be matched accordingly".
What about you? Do you prefer glossy tights or matt tights?
So, what are your favourites? Would you go for the ultimate high gloss legwear, for that just oiled look or a powder-like finish that gives your legs the more natural, "I'm not wearing legwear" look? Perhaps you'd plump for something in the middle, a satin look product, like Rachael.
If you love a shiny finish, you'll be glad to read that glossy legwear is super trendy right now. So, why not wear shiny tights that are sheer to waist with short shorts or a mini skirt? Denim is massive again and we never seem to tire of this fabric. Maybe you can match your shiny tights with a leather outfit or even some metallic-coloured clothes!
Look at some of the gorgeous shiny legwear we have in store now and bring your wardrobe right up to date. If you've never worn glossy tights before, it's time to take the plunge!
You May Also Like
17 November 2014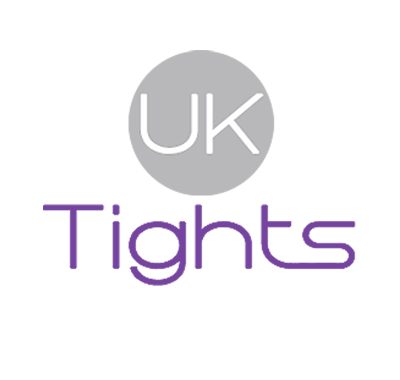 15 September 2010
28 June 2013